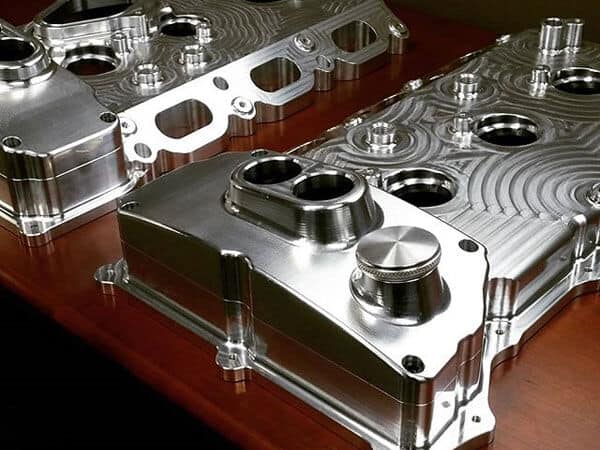 Advantages of 5 axis CNC Machining
The advantages of 5 axis CNC machining are very outstanding. It is suitable for the parts with complex, multi machining, high precision requirements, various types of ordinary machine tools, various tools and tooling, which can be machined only after multiple clamping and adjustment.
5 AXIS CNC Machined Parts
5-axis CNC machining box type parts
Box type parts refer to parts with more than one hole system and more cavities. This kind of parts are widely used in machinery, automobile, aircraft and other industries, such as engine block, gearbox, headstock, spindle box, diesel engine block, gear pump shell, etc.
5-axis CNC machining box type parts can complete 60% ~ 95% of the working procedure of general machine tool by one-time clamping. The accuracy of the parts is consistent, the quality is stable, the production cycle can be shortened and the cost can be reduced. For parts with more processing stations and multiple rotation angles of the worktable, horizontal machining center is generally selected; when there are fewer processing stations and small span, vertical machining center is selected to process from one end.
5-axis CNC machining complex curved parts
In the products of aerospace, automobile, ship, national defense and other fields, the parts with complex curved surface occupy a large proportion, such as impeller, propeller, various curved surface forming molds, etc. As far as the machining possibility is concerned, when there is no machining interference area or machining blind area, the ball end milling cutter can generally be used for the machining of parts with complex curved surface, with high machining accuracy but low efficiency. If the workpiece has machining interference area or machining blind area, the 4-axis mark or 5-axis CNC center must be considered.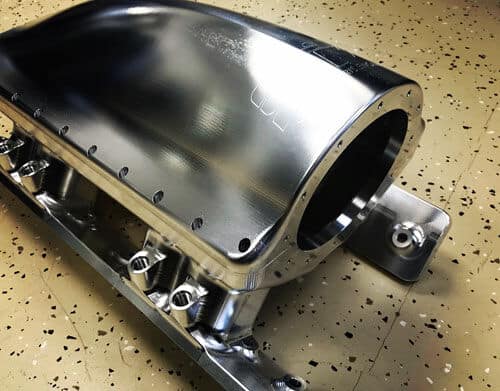 5-axis machining center processes special-shaped parts
Irregular parts are irregular parts, most of which need multi station processing of point, line and surface, such as bracket, base, template, profiling, etc. Generally, the rigidity of special-shaped parts is poor, the clamping and cutting deformation are difficult to control, and the machining accuracy is difficult to guarantee. At this time, it can give full play to the characteristics of the centralized process of 5-axis CNC machining center, and adopt reasonable process measures to clamp once or twice to complete multiple processes or all processing contents.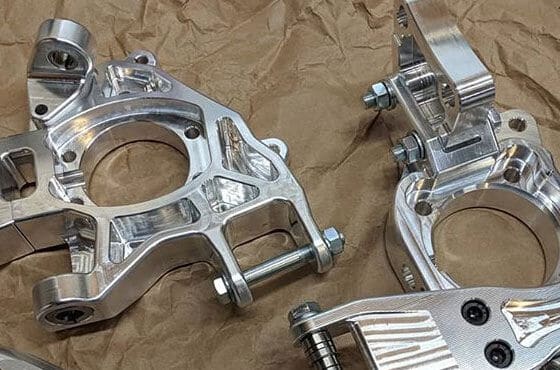 5-axis machining center milling plate, sleeve and plate parts
5-axis CNC machining center is suitable for plate or shaft parts with keyway, radial hole or end face with distributed hole system and curved surface, and plate parts with more holes. Vertical machining center should be selected for parts with distributed hole system and curved surface on the end face, and horizontal machining center should be selected for parts with radial hole.
5-axis CNC machining center technology refers to the machining technology that a complex shape surface needs 5 independent axes to carry out CNC interpolation movement together to obtain a smooth and smooth surface. Although in theory any complex surface can be described by X, y, Z three-axis coordinates, the actual machining tool is not a point, but a solid with a certain size. In order to avoid the interference between the tool and the machining surface during the machining of the space distorted surface and ensure the consistency of the cutting conditions of each point of the surface, it is necessary to adjust the normal vector of the tool axis and the surface in two-dimensional direction Included angle.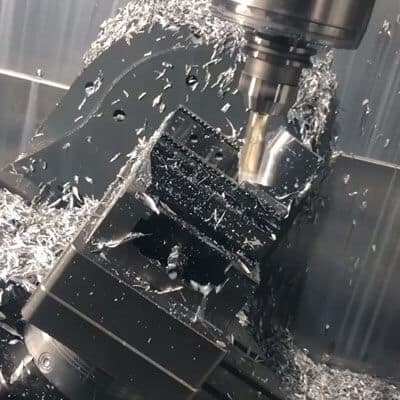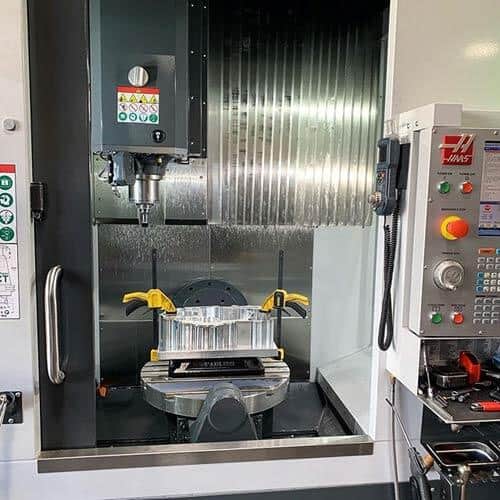 The number of axes in a 5-axis CNC machining center refers to the number of axes that need to move independently when machining the same surface, rather than the number of controllable axes owned by the CNC. For example, in order to ensure the parallelism of the lifting and lowering of the crossbeam, the two driving shafts W1 and W2 need to move synchronously, that is to say, W1 is used as the driving shaft to keep W2 axis synchronized with it. Therefore, they can only serve as one independent motion axis. In addition, if the complex sculpture surface has the characteristics of revolution, it does not need Y-axis movement, and can be realized on the CNC lathe or turning center.
5 axis CNC machining center has a wide range of processing, which can process parts that can not be processed or difficult to be processed by conventional 3-axis CNC machining center, and 5-axis machining center involves a wide range of industries, mainly including aerospace, military, scientific research, high-precision medical equipment, high-precision mold and other industries that the state attaches great importance to. Therefore, 5-axis CNC machining center is very important to the country Depending on the industry has a decisive influence. 5-axis CNC machining center can process all kinds of complex surfaces or special-shaped parts, such as turbine engine blades, aircraft engine propellers, marine propellers and other complex surfaces and special-shaped parts. Generally, the customers who buy 5-axis CNC machining service need to process the parts with more complex shapes, and they will not be used to process simple plane and simple curved surface parts. They use 5-axis CNC to process plane parts, which is really overqualified.
Compared with 3-axis CNC machining center, 5-axis CNC machining center has the following significant features:
1. It is suitable for the processing of complex special-shaped parts
5-axis CNC machining center can realize the machining of complex parts which are difficult or basically impossible to be machined by 3-axis CNC machining center, so it is widely used in aerospace, shipbuilding, mold and other processing industries.
2. High machining accuracy
The 5-axis CNC machining center can do a complete inspection for the size analysis of materials through the 5-axis positioning machining, so the accuracy of the 5-axis CNC machining center is much higher than that of the 3-axis CNC machining center.
3. Stable and reliable machining
Eliminate human error, good machining consistency of parts, stable and reliable quality.
4. High flexibility
When the machining object changes, generally only the numerical control sequence needs to be changed, which shows good adaptability and can greatly save the processing time. On the basis of 5-axis machining center, it can form an automatic manufacturing system with higher flexibility.
5. High productivity
5-axis CNC machining center has high machining accuracy and large rigidity of machine bed. It can automatically select favorable processing consumption and high productivity, which is generally 3-5 times of that of general machining center. It can cope with the processing of some complex parts, and the production efficiency can be improved by 10 times or even dozens of times.
6. Good production conditions
The automation level of machine tools is high, the working intensity of operators is greatly reduced, and the working environment is good.
The 5-axis CNC machining center has attracted the attention of the world for its outstanding flexible automation performance, excellent and stable precision, agile and diversified functions, and has become a central technology in the advanced manufacturing technology. On the other hand, through continuous research and in-depth application of information technology, the further promotion of the five axis machining center is in a hurry. It is an important basic equipment in the machine tool manufacturing industry, so its development has always been concerned by people.