5 Axis CNC Machining
DDPROTOTYPE adopts ultra-precision 5-axis cnc machining to reduce cost and delivery cycle, with the highest accuracy of 0.005mm. We focus on synchronous 5-axis CNC machining contour and machining positioning. It requires not only precise machines to perform this level of processing. Our 5-axis cnc milling engineer is a professional mechanic. They design, program, fixture build, set up and CMM check components themselves, and run operations from beginning to end. 5-axis CNC machining services greatly increase the possibility of creating parts of various shapes and sizes. We are an experienced rapid prototyping company that can provide customized solutions to help you cope with the most difficult manufacturing challenges.
HAAS UMC 750
Advanced HAAS 5-axis vertical machining center, model UMC 750, can process and milling more complex parts with high precision. HAAS 5Axis CNC machining Service will take your manufacturing process to a higher level, even beyond the expectations of customers.Complex parts are perfect for the UMC-750. With its generous travels and 5-axis capabilities, you'll easily reduce setups and part handling, while increasing feature-to-feature accuracy.
5-axis machining is an effective means to reduce setups and increase accuracy for multi-sided and complex parts. The UMC-750 has an integrated dual-axis trunnion table with a 500 mm diameter platter that features standard T-slots and a precision pilot bore for fixturing versatility. The trunnion provides +110 and -35 degrees of tilt and 360 degrees of rotation to provide excellent tool clearance and large part capacity.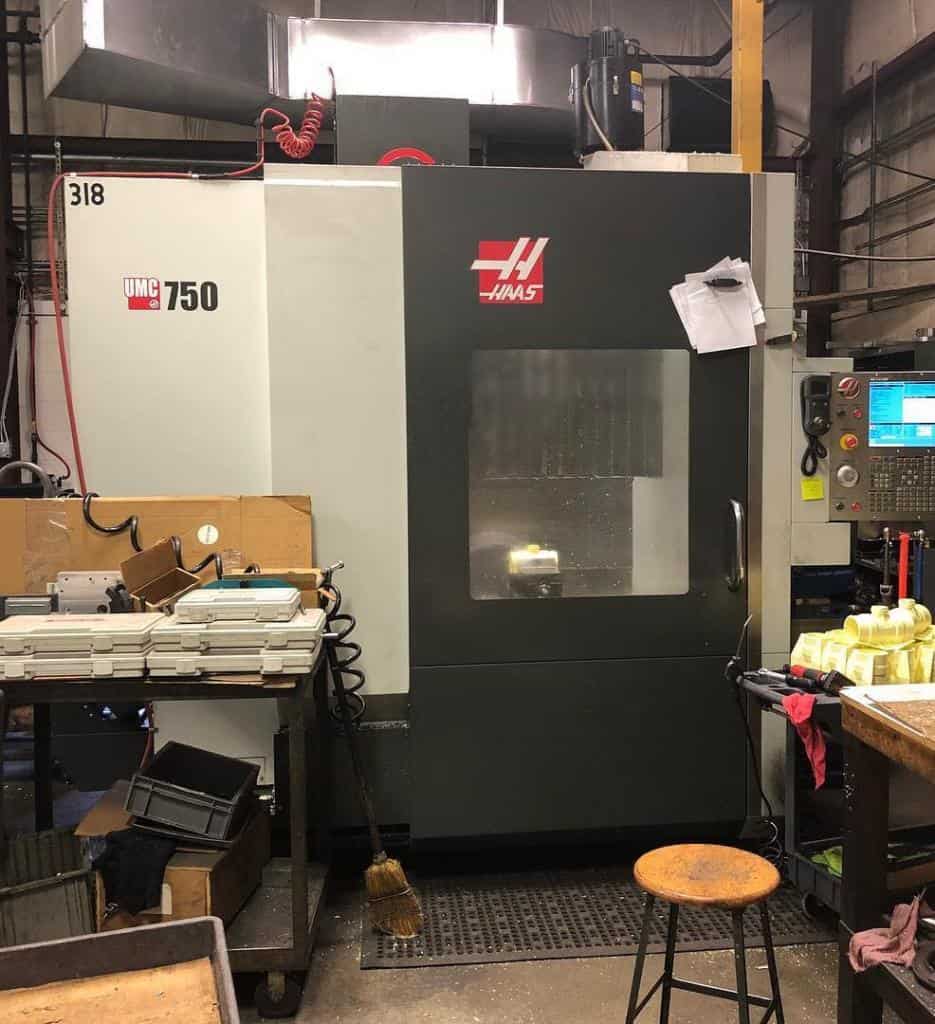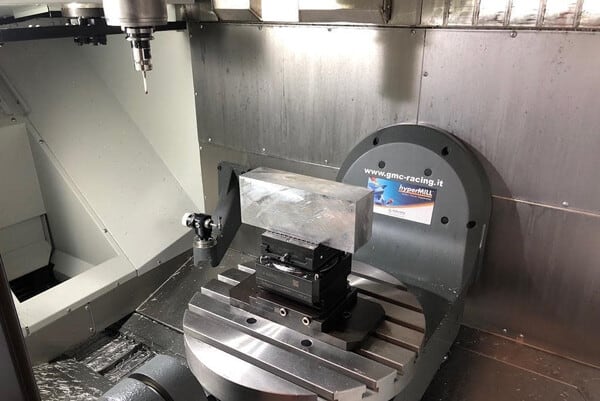 5-axis CNC machining has unique infinite possibilities in dealing with the size and shape of parts effectively. Like 3-axis machine tools, cutting tools in 5-axis CNC machining centers move along X, Y and Z axes, but also rotate on A and B axes – allowing cutting tools to approach parts in any direction. When using all five axes, experienced mechanics can achieve extremely complex geometry and high accuracy. DDPROTOTYPE is skilled, experienced CNC Machinists and programmers can process complex shapes, undercuts and angles – all of which are started in one setting.
The ability to machine parts in a single setting not only increases the accuracy of the process, but also reduces the machining costs, management costs and labor time, so that the cost of each part is the lowest. Five-axis CNC machining center eliminates some shortcomings of traditional CNC machining technology, including various settings, parts transfer and inspection, prototype machining and errors related to personnel participation/interference.

5-Axis CNC Machining Video | DDPROTOTYPE

Application
Nowadays, up to 60% of the prototype machining in CNC workshop need five-sided machining. Therefore, 5-axis CNC milling and processing services are required for various applications in various industries. The main consumers of 5-axis CNC machining services are key components of products in aerospace, robotics, food processing, pharmaceutical, medical and energy production industries.
DDPROTOTYPE continues to exceed industry quality standards and the capabilities of ordinary CNC machine tools. We are willing to accept the work of complex prototypes or CNC production prototypes.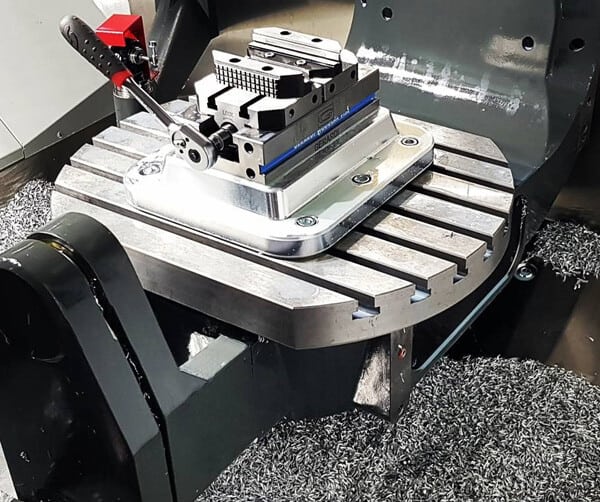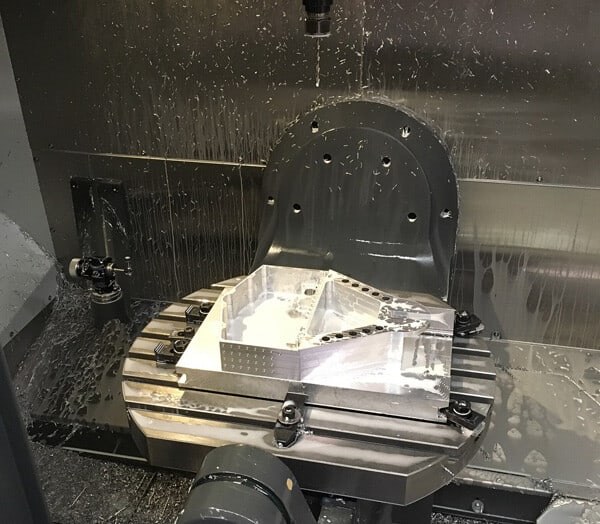 Playing a Role in Manufacturing of Medical Devices
Although EDM is a more popular choice in medical processing, 5-axis CNC milling services still play a key role in some medical, dental and ophthalmic applications. If you are manufacturing medical equipment, surgical equipment or other related equipment, DDPROTOTYPE can meet your 5-axis machining requirements; provide the highest accuracy results. Our engineers are committed to achieving the exact specifications you propose and to ensuring that the deliverables you promised are received on time within the budget. With decades of experience working with manufacturers, designers and engineers of medical products, you can rely on our machine shop to complete the work as expected.

Check Out Our Advanced Equipments >>>


1 Although 3-axis CNC machining has its advantages, it does bring some manufacturing constraints. The main difference is that the rotating elements of A and B axes are introduced in 5-axis CNC machining. In addition to faster generation of complex shapes, the production process of 5-axis parts can also achieve higher quality surface finish.
2 Higher accuracy: 5-axis CNC machining and milling provide precision that 3-axis CNC machining cannot replicate, which is critical if your product must meet stringent quality and performance specifications. Five-axis machining also eliminates the need to move workpieces between multiple workstations, thereby reducing the risk of errors.
3 Shorter delivery cycle: The enhanced function of the 5-axis machine can shorten production time, thus shortening the delivery cycle of production projects. This allows you to provide better service to your customer base.
4 Using shorter cutting tools: It is feasible to use shorter cutting tools to produce high quality parts, which can reduce the vibration that often occurs when processing deep cavities. This usually results in a smoother surface finish.