Medical Prototyping
DDPROTOTYPE is a trustworthy brand in the field of medical prototyping. Our aim is to provide customers with high quality services and trustworthy medical products. Through trustworthy reputation and brand experience, we try our best to meet all the requirements of CNC machining medical equipment and exceed expectations. With 15 years of medical prototyping experience, our name and reputation are well known for producing and creating geometrically customized medical prototype components with the highest accuracy.
DDPROTOTYPE Provides Medical Prototyping Services
For the medical prototype machining, special attention should be paid to details. Our machinists are good at 5-axis CNC milling and we are the preferred prototype manufacturer of medical equipment, tools and internal structures parts. The material of medical device used ranging from plastics to titanium.Whether you need custom backing, optical case, bearing seat or any internal structure support parts, our team will serve you with a professional and serious attitude.
Among many medical device prototype machining companies, DDPROTOTYPE has become the best choice for creating medical tools, parts and equipment components, and medical prototype. We are trustworthy.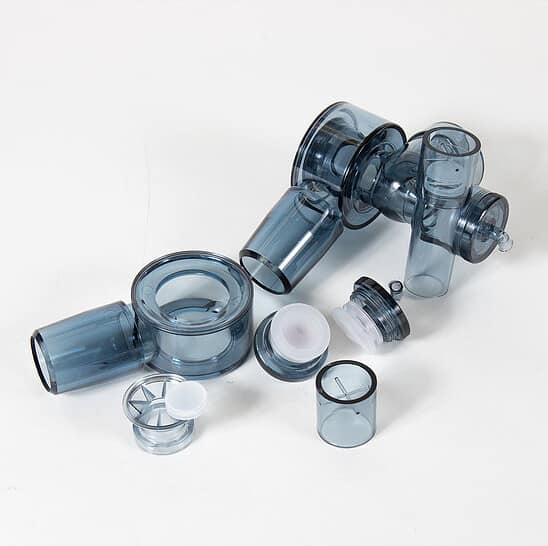 How can we meet your CNC medical Machining needs?
1.We produce medical device products with ISO 9001:2015 quality management system.
2.We can provide 3,4 and 5-axis CNC precision milling service.
3.CNC turning parts use clamping fixture.
4.Machine the most complex geometry parts accurately.
5.we have much experience in medical device parts machining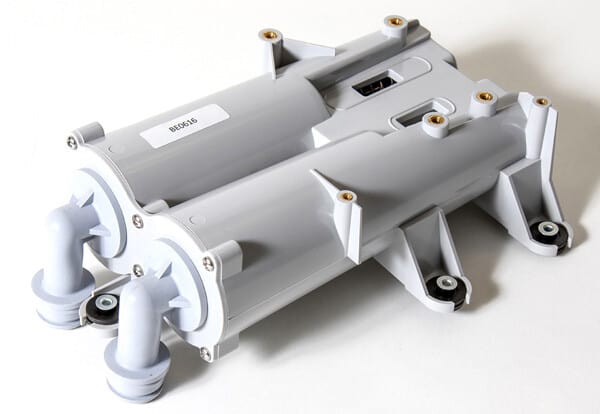 Medical Prototyping Video | DDPROTOTYPE

Customized Machining Prototype for Medical Industry
DDPROTOTYPE is a trusted prototype machining company for medical devices prototypes, which is critical for surgical equipment, medical devices and other medical parts. We can ensure more precise tolerance and accuracy, and work to improve the quality of life of patients and medical personnel throughout the industry.
With 15 years of CNC machining experience, our skilled mechanics can create customized medical prototype components with the highest accuracy. Our experience and reputation have not been overlooked. We provide key components for CT and MRI scanner systems, as well as manufacturing various types of medical detection devices. We have rich experience in rapid prototyping and customizing components for almost every aspect of the medical prototyping industry.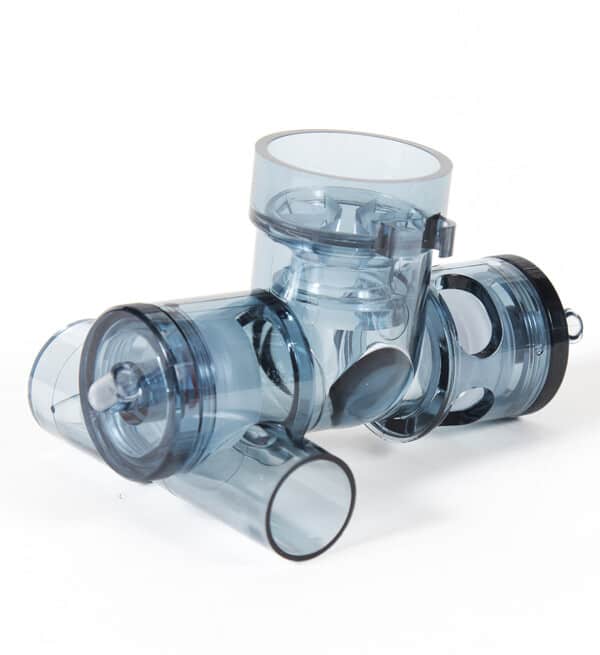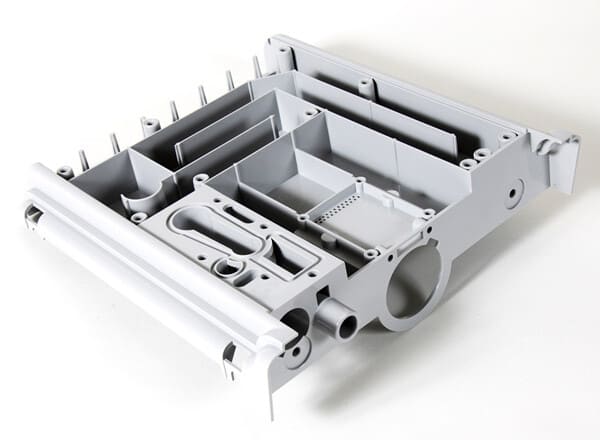 Medical Parts Machining
In medical prototype machining, DDPROTOTYPE is your ideal choice. Our engineers excel in 5-axis milling and EDM. Many factors influence the outcome of medical procedures. The same is true for medical CNC machining. Our facilities strictly control temperature and dust to ensure that each process is in a clean environment and ensure high-precision results. We believe that the best environment can create the best parts;it also enables us to achieve the tight tolerances.
Electrical Discharge Machining (EDM)
This process helps to achieve high accuracy with a typical tolerance of +/-0.0001 ". According to the height of the workpiece, we can provide up to 25 degrees of taper cutting. Many of our medical customers have sought WEDM services from us. In this method, the material to be cut is immersed in dielectric cutting fluid, usually deionized water. Slender single wire electrodes pass through the workpiece continuously, while current flows through the wire, resulting in sparks of high heat (8000-12000 C). EDM cuts materials by removing metal content by melting and evaporation. CNC-controlled upper and lower guideways can be programmed independently of each other, allowing two independent shapes to be cut on the same workpiece. At the same time, the dielectric cutting fluid cools the material and washes away the particles that have been cut from it.
CNC turning service
In this process, cutting tools are used to cut materials with high RPM rotation. This technique is suitable for materials requiring high rotational symmetry.


Precision 5-axis CNC Machining Services
The medical industry needs precision-designed equipment. Our precision 5-axis CNC machining service meets this requirement. Our advanced CNC machining equipment enables us to provide precise tolerance of complex parts, as well as a variety of multi-dimensional batch prototyping parts.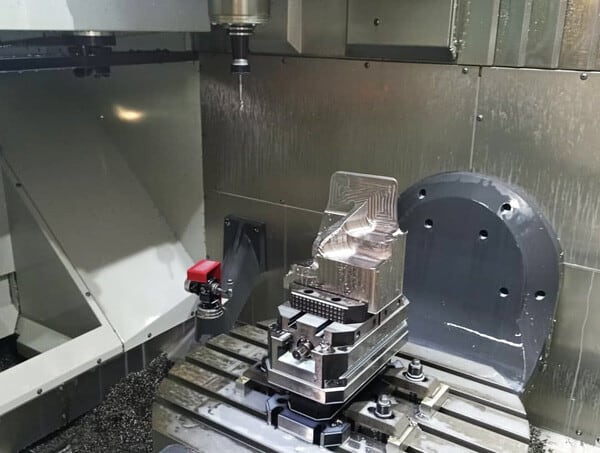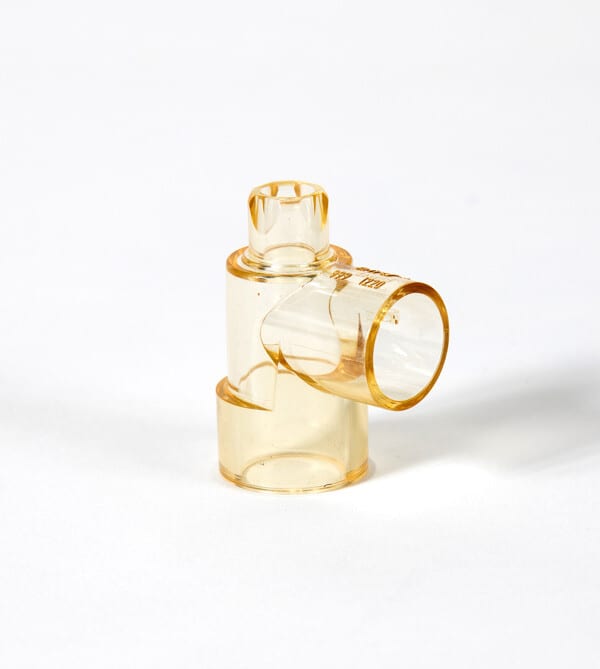 Highlights of CNC Machining Service in Medical Industry
The following advantages have helped us build a long list of repetitive customers in the medical industry:
1 Rich experience in ultra-precision machining of medical equipment and parts.
2 Our facilities meet ISO 9001-2015 standards and are committed to improving quality.
3 To  ensure the highest accuracy, our facilities strictly control dust and temperature.
4 We use the best CNC machine tools, 5-axis Haas UMC-750 milling machine, lathe and WEDM.
Our facilities are perfectly controlled to ensure high-precision results, and we can ensure that your medical components will be controlled with the highest accuracy and strictest control. DDPROTOTYPE is a thriving medical prototype machining company, whose service scope extends to many branches of the medical industry. The medical industry relies on our expertise, quality and attention to detail. We use state-of-the-art technologies that are not available for other uses in parts processed in our temperature control facilities.
Thank you for your visit
As a medical prototyping company, we know that you can trust us to be the first line of contact to meet all your prototype machining needs. Our professionals work with you from beginning to end to meet your most detailed requirements for any imaginable project, while never limiting our challenges and always challenging our limits.
DDPROTOTYPE has established a good reputation in high-quality medical prototyping, precision manufacturing of medical tools and medical components. We understand the stringent compliance standards required by the medical industry. We adhere to strict tolerance, in-depth understanding of customer and end-user requirements, which have helped us through so many years.