CNC Machining Service
DDPROTOTYPE is a leading CNC machining services and prototype machining company in China. We use advanced 3-axis, 4-axis and 5-axis equipment to provide you with various CNC machining services, including milling, turning, EDM, WEDM, surface grinding and especially CNC aluminum parts machining. Our experienced mechanics can make metal or plastic parts into milling or turning parts, which can quickly turn your design into reality. With dozens of CNC machines and our efficient internal management capabilities, ensure that your parts are shipped on time every time.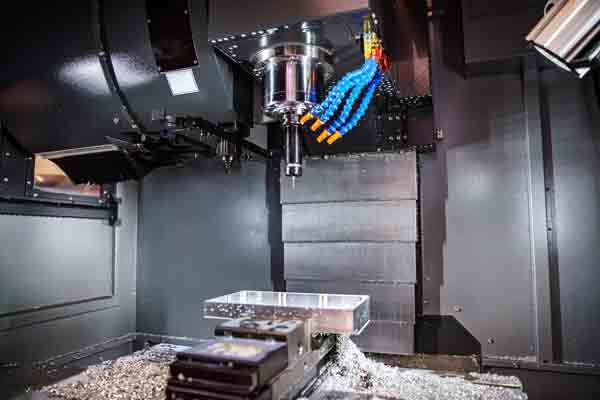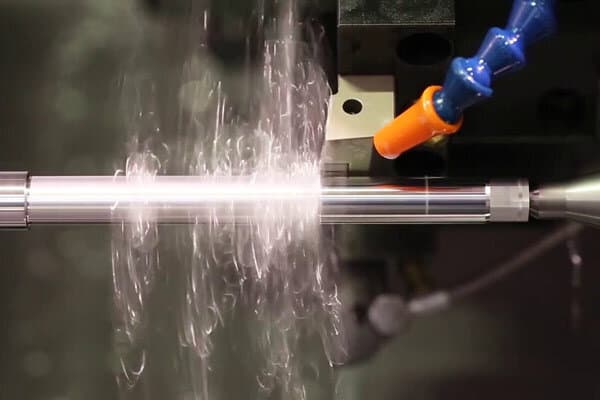 CNC milling services can be used to manufacture complex shapes of prototypes and parts. Multi-axis milling machine make CNC milling process universal, accurate and repeatable,create many different types of parts with complex geometry structure, including holes, curves, grooves, angle shapes and channels.
We can use CNC lathe to turn bar or block plastic and metal at high speed and get ideal prototype parts. Turning allows the production of complex internal and external geometries, including threads, etc. CNC turning is more efficient than CNC milling for any circular parts, such as axles and spheres.
A Great Supplier of Rapid manufacturing
DDPROTOTYPE is a rapid manufacturer of precision mechanical parts, committed to providing the best quality prototype parts on the market. Maintaining the most advanced technology and a field engineer enables us to provide customers with "one-stop service" of design and rapid manufacturing.
Great ideas require a great supplier of rapid manufacturing… Connect with our best connectivity solutions to help our customers succeed… When you need competitive prices, on time delivery, certified testing and quality assurance, please contact our excellent rapid manufacturing service…. Connect with our wonderful CNC manufacturing service.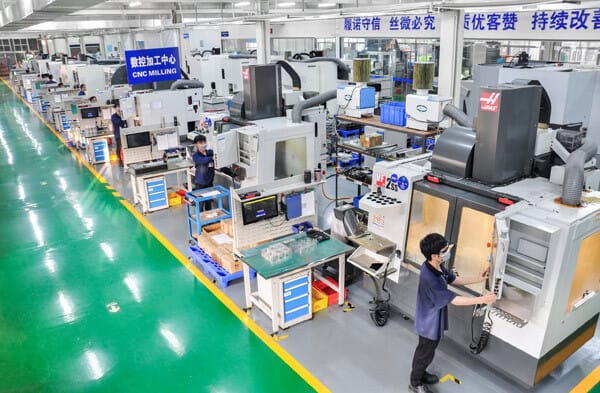 CNC Machining Video | DDPROTOTYPE
Our CNC Machining Capability
At DDPROTOTYPE, our CNC machining services are designed for rapid prototyping and low-volume production. CNC machining is a subtraction process, which machining stainless steel, aluminium, titanium, brass and other metals and plastics into precise parts through milling or turning operations to meet the prototype machining needs of customers such as national defense, aviation, automobile, medical, household appliances, food and beverage. Our team of mechanics will optimize processing time, surface finish and final tolerances by programming equipment. When you choose us to provide you with CNC machining china services, you can get higher-than-expected products in terms of precision and delivery time.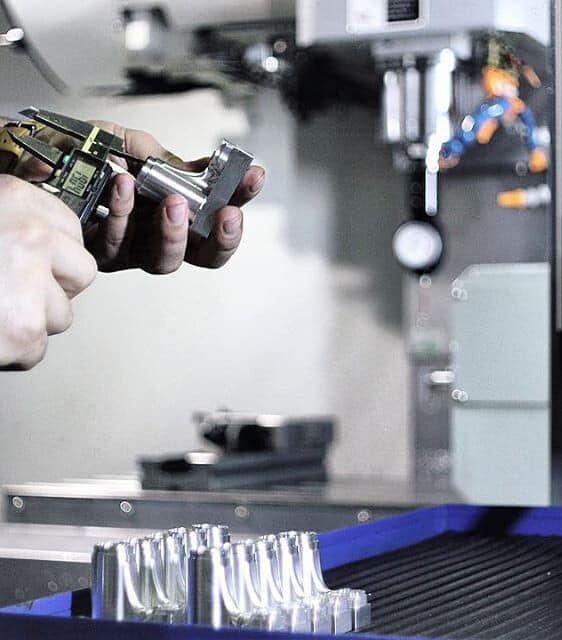 Advantage of Our CNC Machining Service
1. Rich experience Our machinist team has solved many complicated projects.For complex and high precision projects, we have a series of solutions.
2. Advanced equipment & Precision We have purchased 15 sets 3-ais 4-axis CNC machine tools from USA ,Germany and korea, 12Haas machine tools from the United States, Hexagon CMM and Olympus XRF analyzer to ensure that high-precision prototypes and parts and delivered on time.Offers high-precision tolerances ranging from +/-0.001″ – 0.005″, depending on customer requirements.
3.lower cost The factory is located in China, with low labor price, abundant materials, high-speed center, designed for maximum automation and production capacity, which means lower cost for you, even 30% to 50% cheaper than Europe/America.
Advance 3 axis CNC Machining Center
If your prototype is not very complex and your budget is limited, it is also a good choice to choose 3-axis CNC machining service, and it is a cost-effective choice. In many cases, 3-axis CNC machining is a popular prototype machining method. DDPROTOTYPE purchased another 2 sets MAZAK equipment from Japan,5 sets DOOSAN from Korea, tolerance can be accurate to 0.01 mm. Quota Our quality inspection equipment, DDPEOTOTYPE is fully capable of meeting your needs, and even the quality of prototype machining will exceed your expectations.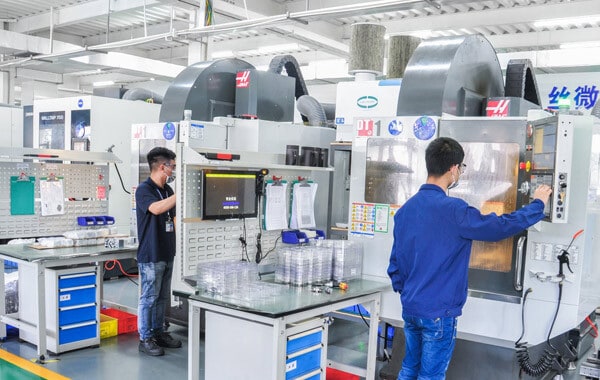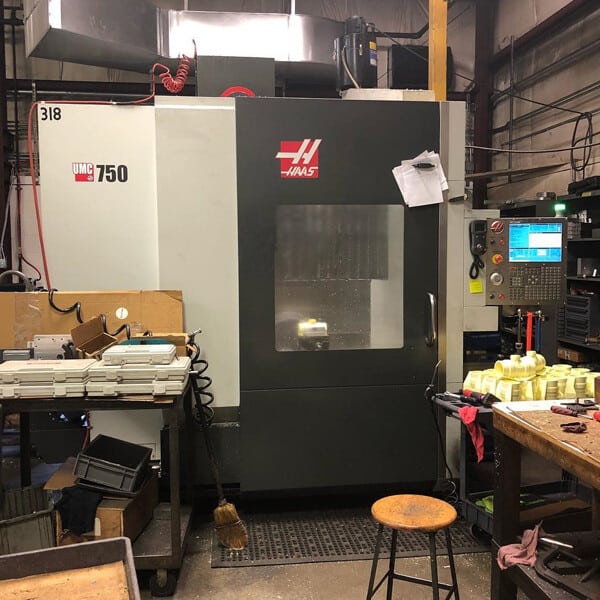 5 Axis CNC Machining Center
Advanced HAAS 5-axis vertical machining center, model UMC 750, can process and milling more complex parts with high precision. HAAS 5Axis CNC machining Service will take your manufacturing process to a higher level, even beyond the expectations of customers.Complex parts are perfect for the UMC-750. With its generous travels and 5-axis capabilities, you'll easily reduce setups and part handling, while increasing feature-to-feature accuracy.
5-axis CNC machining is an effective means to reduce setups and increase accuracy for multi-sided and complex parts. The UMC-750 has an integrated dual-axis trunnion table with a 500 mm diameter platter that features standard T-slots and a precision pilot bore for fixturing versatility. The trunnion provides +110 and -35 degrees of tilt and 360 degrees of rotation to provide excellent tool clearance and large part capacity.
5 Axis CNC Machining Center- DMG MILLTAP 700
Tolerances for feature size:
Standard +/-.0005

Minimum +/-.002 for metal and +/-.003 for plastic
Tolerances for hole diameter:
Standard +/-.005

Minimum +/-.001 for metal and +/-.002 for plastic
Tolerances for Flatness, Run Out, Cylindricity, Perpendicularity and other Geometry:
Standard+/-.005

Minimum +/-.001 is possible per geometry dependent
The above tolerances will not apply when machining a weldment, or a plate below 1/4″ thick at a length above 20″ or 1/8″ thickness at a length exceeding 10″ long. In that case the tolerances need to be reviewed by the DDPROTOTYPE team.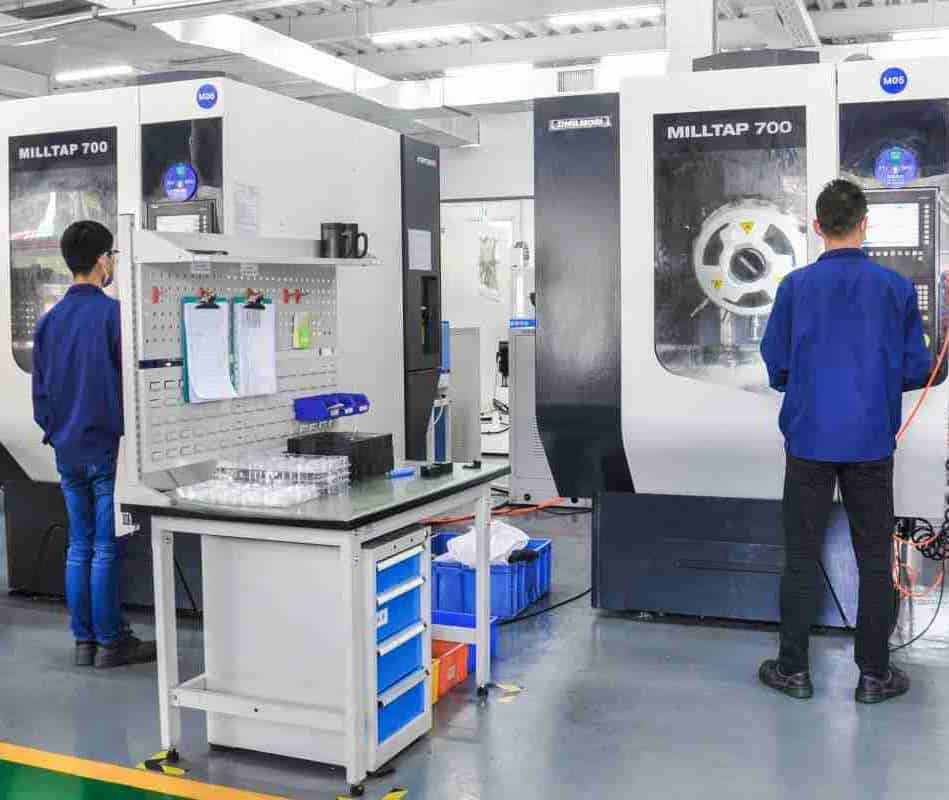 CNC Machining Finishing Service
You want your parts to look and feel exactly as you designed them to, so achieving the perfect finish is essential to your complete satisfaction. Our technicians and craftsmen are prepared to offer a full range of services, from anodizing to plating, polishing to plating, all with the most careful attention to detail. See how we ensure beautiful parts by reading about our different finishing services or contact us to get your free quote.
Standard tolerance for CNC machining
DDPROTOTYPE have advanced imported milling and turning machines, which can obtain ultra-precision tolerances in prototype processing. Our general tolerance for CNC metal processing is DIN-2768-1-fine tolerance, while the general tolerance for CNC plastic processing is DIN-2768-1-medium tolerance. Tolerances are largely related to the geometric structure and material type of the prototype parts. Our project manager will negotiate with each part of your project and seek to provide the highest possible accuracy. Parts will be manufactured according to customer specifications. With high precision milling & turning machines and experienced engineers who never compromise with tolerance or part quality, we are able to catch super tight tolerance for prototype machining.
If 2D drawings are not available, ISO 2678 instructions can also be used. The following table is the ISO 2678 standard for your reference.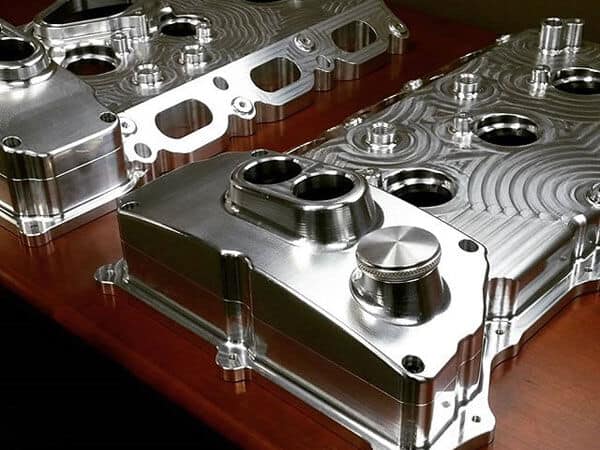 Helping Our Customers
Richard, from the United States, found us through Google search and manufactured an engine cover. The prototype machining is very complex, there are many apertures, and the tolerance requirements are more stringent. Richard is an industrial designer who has worked with many prototyping companies. When DDPROTOTYPE sent the hood to Richard, Richard gave a high appraisal, indicating long-term strategic partnership with DDPROTOTYPE. Richard's colleagues have now fully recognized us. Send your 3D drawings, get competitive quotations and feedback within 12 hours.
Plastic and Metal Materials
We stock more than 30 engineering-grade plastic and metal materials that are suitable for various part applications and industries. Materials range from plastics like ABS, polycarbonate, nylon, and PEEK to aluminum, stainless steel, magnesium, and copper.