3D Printing
DDPROTOTYPE is a leading provider of online 3D printing services. Whether you need prototypes or parts, we can produce them for you as quickly as possible. We provide you with one-stop service of high quality customized 3D printing parts at low cost.We use the latest incremental manufacturing process to produce functional prototypes and parts at reasonable prices in more than 60 metals and plastics. Whether it's metal printing or plastic printing, we can all accept the challenge.
Selective Laser Sintering (SLS)

Selective Laser Sintering (SLS) is a powerful 3D printing technology, which can generate high precision and durable prototype parts, which can be directly used for final use and suitable for low-volume production or rapid prototyping.

Additional Manufacturing Layer (SLS) technology involves the use of high power lasers (e.g., carbon dioxide lasers) to melt small particles of plastic powder into blocks with the desired three-dimensional shape. Lasers selectively melt powder materials by scanning cross sections generated by 3-D digital descriptions of components on the surface of the powder bed (e.g. from CAD files or scanning data). After scanning each cross section, the powder bed is reduced to a certain thickness, a new material layer is applied to the top, and the process is repeated until the component is completed.
3D Printing Video | DDPROTOTYPE
Stenography (SLA)
Stereolithography (SLA) is one of the powerful 3D printing technologies. It can generate extremely accurate and high resolution parts, which can be directly used for final use and suitable for small batch production or rapid prototyping.
SLA is an add-on manufacturing process that provides higher resolution printing than many other 3D printing technologies, allowing customers to print parts with fine details and surface treatment. SLA is used to make customized parts in prototype and production environments; it is usually used as an alternative to plastic parts for injection moulding.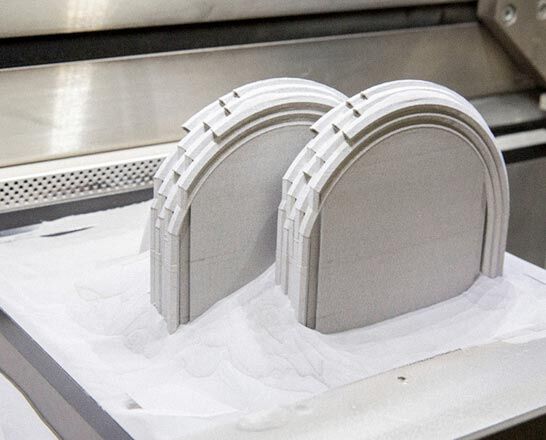 Fused Deposition Modeling (FDM)
Fused Deposition Molding (FDM) is a 3D printing technology widely known for its high speed, high precision and competitive price. The machine accurately extrudes melted plastic filaments to form parts. Parts are very hard, especially compared with selective laser sintering (SLS), which makes them very suitable for projects with rigid requirements.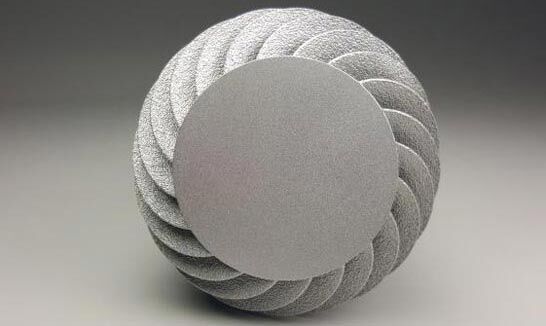 Direct Metal Laser Sintering (DMLS)
Direct metal laser sintering (DMLS) is a three-dimensional metal printing technology, which uses laser to construct prototypes from CAD files and produce metal parts to selectively fuse fine metal powders into stainless steel or aluminium materials. DMLS machines can use metal materials to produce highly complex features and integrated components, which are difficult to achieve through subtraction manufacturing technology.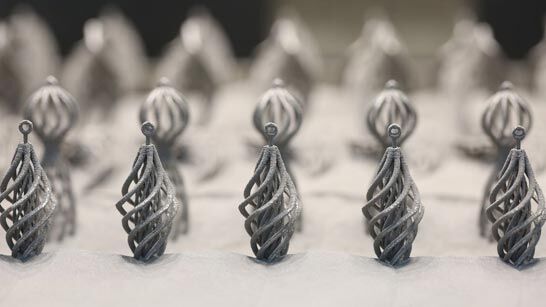 Advantages and Benefits of DDPRTOTYPE's 3D Printing
In rapid prototyping and low-cost prototyping, no other process can compare with 3D printing. If you need a beautiful part to test the shape of 3D rapid prototyping is the right choice. Complex geometry can be achieved by 3D printing so that you can accurately assess prototype manufacturability and other considerations. Advantages include:
low cost
Costs without machining tools
Minimum settings involved
For the materials used – no waste
Fast turnover
Parts can usually be shipped within two days.
Simple Procedure for Making 3D Prototype
Fast turnaround accelerates iterative testing
Material selection
Increasing range of material selection
ABS, PC, nylon, metal and other materials
SLA, SLS, FDM, DMLS for wider material selection
Complex shape
Suitable for any geometric shape
Create according to your requirements
No additional cost required
Scalability
Quickly produce most of the same products
Improving product quality
Excellent impact strength
High precision
Tolerances of +/-0.005 "or +/-0.002" per inch
The surface of the part is smooth, and no secondary processing is needed.
What industries does 3D printing apply to?
The accuracy and versatility of 3D printing make it an ideal choice for many applications and industries. Anything that requires complex forms and strict specifications is perfect for 3D printing. For example: medical, dental, aerospace defense, electronic products, automobiles.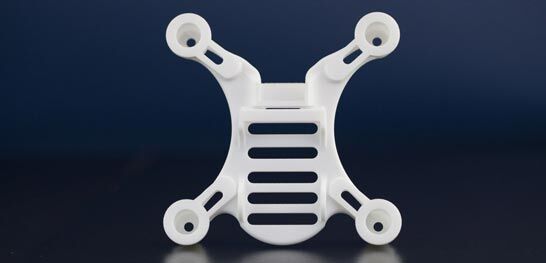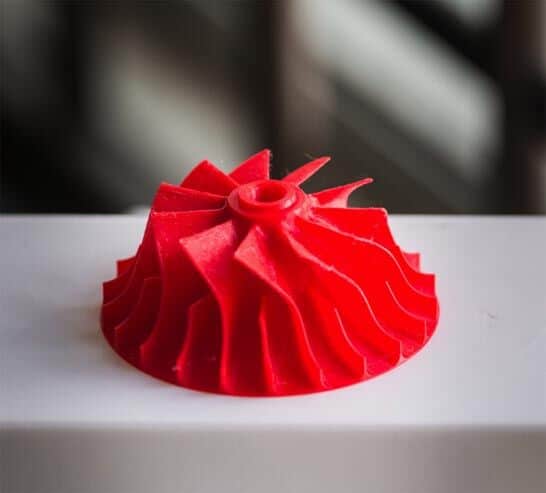 Finishing and Parts Manufacturing
Whether you need custom finishes, material quality or other services, we can meet your needs and even exceed your expectations.
-Material: More and more material choices, more than 60 kinds. New advanced materials can be used to simulate the properties, appearance and sensation of various resins, including ABS, nylon, PC, etc.
-Finishing Service: Once the production is completed, we can deliver the parts to you; or we can provide customized finish, including spray painting, offset printing, screen printing and laser etching. Let us know how you envision your finished product, and we will work with you to make it a reality.