Wire Cutting EDM
DDPROTOTYPE provides first-class Wire EDM machining services, which can produce precision parts with tolerances within (+0.005 mm) of your design size. With the most advanced line EDM equipment and advanced programming, we can produce the most complex parts with perfect accuracy and repeatability, whether you need rapid prototyping, low volume manufacturing or thousands of mass production.
Our Wire EDM capability
Our expertise and advanced production equipment enable us to produce high-quality, low-cost precision parts and components from almost any type of conductive material. Whether you are looking for wire cutting or drilling, our CNC automation system ensures that the dimensional accuracy is within (+0.0001 inches) and that it is perfectly repeatable.

We purchased Mitsubishi MV-2400 from Japan designed for WEDM products ranging from simple mechanical parts to complex high precision geometries (such as injection moulds and tools). MV-2400 has high efficiency servo amplifier and linear axis motor (LSM), which can reduce energy consumption without loss of power.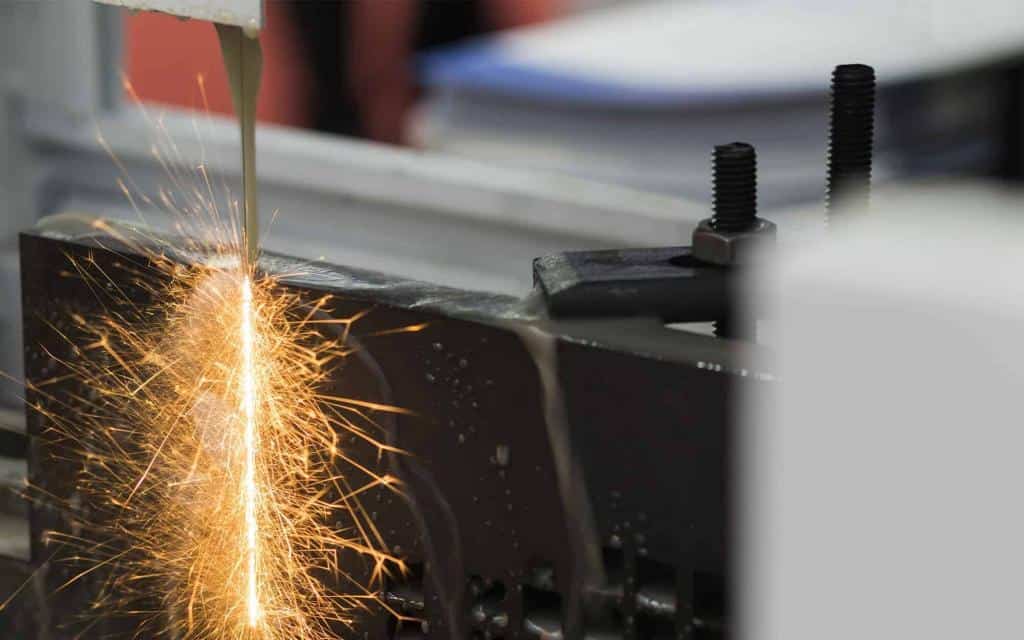 Wire EDM Machining Video | DDPROTOTYPE

Mitsubishi MV-2400 Specification/function
                                                    Machine Travels: X x Y x Z in (mm)                                                                   23.6 x 15.7 x 12.2 (600 x 400 x 310)
                                                    Maximum Workpiece Dimensions: W x D x H in (mm)                                 41.3 x 32.3 x 12.0 (1050 x 820 x 305)
                                                    Table Dimensions: in (mm)                                                                                33.0 x 25.2 (840 x 640)
                                                    U/V Travels (from center): in (mm)                                                                    ±3.0 x ±3.0 (±75 x ±75)
                                                    Taper Angle @ Thickness: in (mm)                                                                     15 deg.@ 10.2 (15 deg.@ 260)
                                                    Wide Angle Taper (Optional Guides Required)                                                45 deg. @ 2.4″ 60mm (No AT Possible)
                                                     Minimum Drive Unit / Resolution                                                                      0.000002 / 2 µin ( 0.00005 / 50nm)
                                                     User Program Storage [Hard Disk Size]                                                            1 GB [32 GB CFAST Card Size]
                                                     Wire Diameter Possible: in (mm)                                                                        0.004~0.012 (0.1~0.3)
                                                     Minimum Start Hole Diameter: in (mm)                                                           0.02 (0.5)
For Complex Parts Machining
We focus on creating complex parts with unique geometry and strict tolerances for various industries and applications. Skilled internal tool manufacturers and system programmers, as well as our most advanced EDM equipment, can help us to provide high-quality, high-precision parts and components. These components are too complex to be manufactured by traditional processing methods.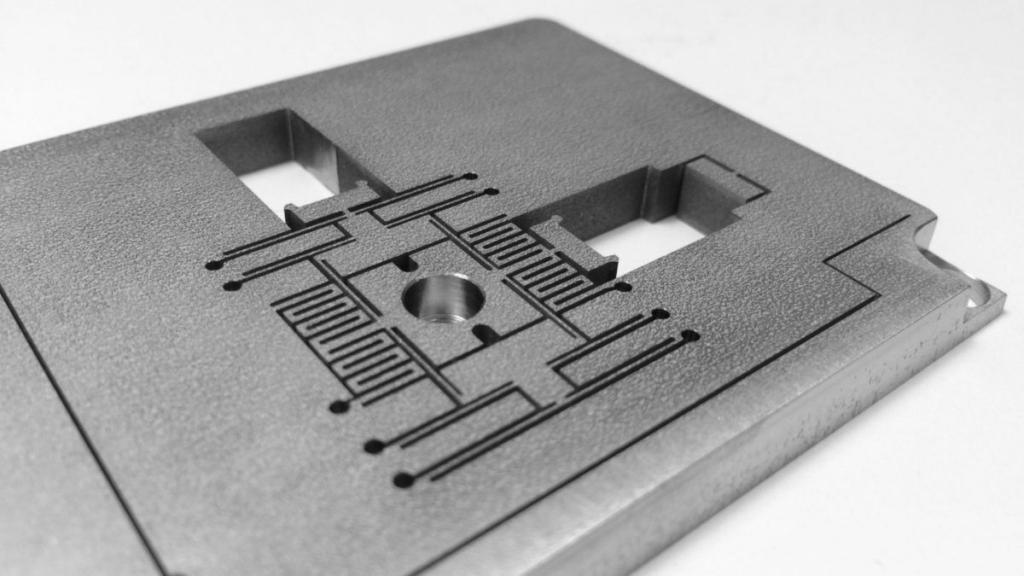 Advantages of WEDM
EDM machines have a wide range of advantages that other manufacturing methods can not match. Some reasons for choosing Wire EDM Machine include:
1 Shorten Delivery Time: Because the EDM process is very precise, it can be set correctly at the first attempt to greatly shorten delivery time. It reduces the time required to market the product from the prototype stage.
2 Complexity: Wire EDM is an excellent choice for manufacturing sophisticated and complex parts. With Wire EDM, the same complex parts can be manufactured again and again with the same accuracy.


3 Taper: EDM can be used to cut long taper that other processing methods can not produce.
4 Less setup time: EDM manufacturing reduces the need for dies, thereby reducing installation time.
5 Accuracy: EDM manufacturing is your best choice when you need highly accurate processing. It is capable of cutting to match your design to within ± 0.0001 inch.
6 Accurate internal incision: It is difficult to produce square edge internal incision by other processing methods, but Wire EDM can achieve it.
7 Better results: EDM can produce parts without burrs or tools. Wire EDM also produces better surface finish than other manufacturing forms.
8 Fine hole drilling: EDM drilling can produce small holes that are difficult to produce by other methods.