CNC Milling Service
DDPROTOTYPE is one of the leading CNC milling service companies in China.We also provides CNC turning service, EDM, WEDM and finishing service. With our advanced 3-axis and 5-axis CNC machining centers, combined with 15years experienced team, DDPROTOTYPE deal with all the technical maturity of machining prototypes and parts. so your team can focus on pushing your products to the market. Contact us immediately for your manufacturing solution.
What is CNC milling?
Using a variety of cutting tools remove redundant parts from the material. CNC milling fixes blocks or workpieces on a machine or clamps them in a vise during cutting. Our CNC milling machine can rotate drill or cutting tool at high speed.
CNC milling begins with a model created in computer aided design (CAD) software. The computer model is converted to CNC program, and then the command is converted to the designated CNC machine tool. After the digital work is completed, the operator can perform CNC milling and/or turning operations with the least input.
When CNC milling, the automatic milling cutter can operate many times along 4 or 5 axes to cut parts according to programming size. The workpiece rotates at varying speeds because the tool can be milled according to precise specifications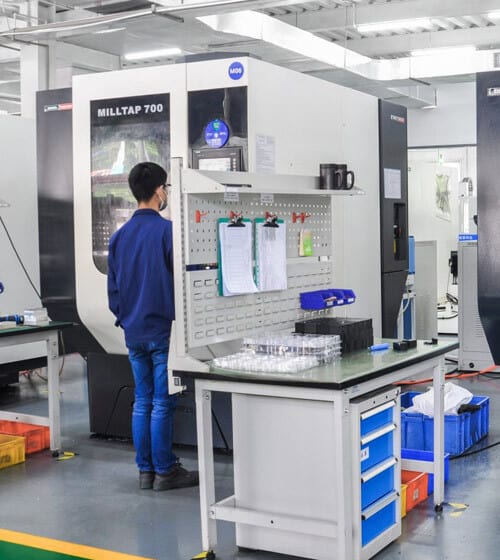 Advantage Of Our CNC Milling Machine
In 2018, DDPROTOTYPE spent a lot of money on 5-axis CNC milling equipment, Haas (UMC-750), with tolerances up to 0.001 mm. At the same time, we also have 2sets 4-axis CNC milling equipment, and 21 sets 3-axis CNC milling equipment, FANUC,Mazak and HAAS from Japan and the United States.
Our CNC milling and turning services are excellent solutions for the production of parts with complex shapes and high tolerances, while providing cost-effective solutions for short-term production. CNC precision milling can generate almost any 2D or 3D shape, and material can be easily removed by rotating cutting tools.

CNC Milling Video | DDPROTOTYPE

If you need parts with unique or complex shapes, you can always rely on DDPROTOTYPE to customize CNC milling to meet your exact specifications. We can customize our CNC milling service according to your unique manufacturing process, including three-axis and five-axis milling. Whether you are a prototype for end users or a fully functional product, we can quickly complete the work to help you keep up with tight production plans.
we are willing to undertake any CNC precision machining work.
We have a full set of advanced CNC milling and turning centers, as well as EDM, laser cutting and wire cutting equipment. Our CNC machining department is also equipped with the latest CAD/CAM software – our customized CNC lathe can be fully integrated with all our CAD/CAM software systems, which greatly simplifies and simplifies all our CNC machining technology.
Excellent CNC machining equipment combined with unparalleled knowledge and experience of our team members enables DDPROTOTYPE to provide customers with the best CNC machining services. Whatever the scale of the project, we are well known for our lightning-fast turnaround time. This enables our customers to keep up with their harsh production plans.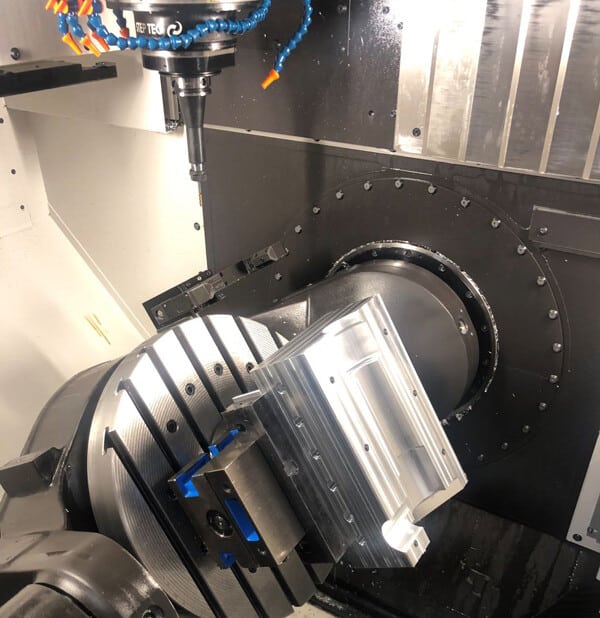 What materials can be used in CNC milling?
As all CNC machine tools, CNC milling can process almost any kind of material. Aluminum, brass, steel, copper and titanium can be used. Similarly, foam, glass fiber, plastic and wood can be machined by CNC.
Materials that can be used in conjunction with CNC milling processes include:
Metals and alloys: steel, stainless steel, copper, aluminium, brass, etc.
Plastics: polypropylene, polycarbonate, PTFE, nylon, etc.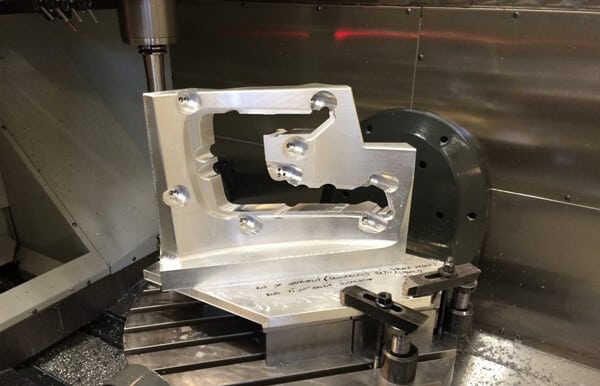 DDPROTOTYPE CNC Milling and Turning Services
For the production of precision parts, CNC milling parts with very high precision. Parts production provides a high degree of repeatability, whether a single part or multiple parts, can achieve high quality, accurate accuracy.
At DDPROTOTYPE, we are equipped with 2 CNC milling machines with 5 axis and 6 CNC lathes, which can process parts and fixtures. Our super processing ability meets the strict requirements of customers. Our advanced CNC turning and milling equipment adheres to (+/-0.005mm) accuracy tolerance, usually using a variety of materials, including copper, brass, stainless steel, carbon steel, aluminum and titanium etc.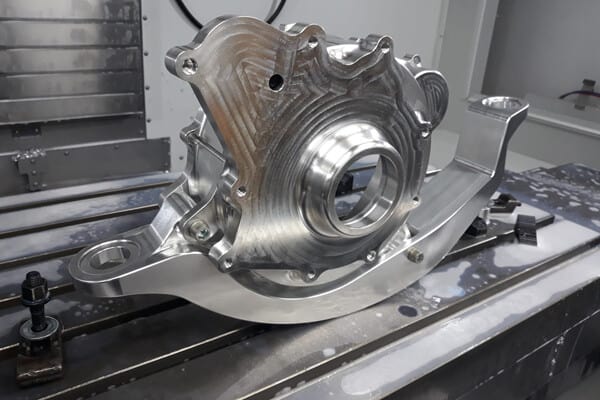 DDPROTOTYPE is a rapid manufacturer of precision parts, committed to providing the best quality prototype parts on the market. Maintaining the most advanced technology and a field engineer enables us to provide customers with "one-stop service" of design and rapid manufacturing.

DDPROTOTYPE is committed to putting great ideas into practice. Connect with our best connectivity solutions to help our customers succeed… When you need competitive prices, on time delivery, certified testing and quality assurance, please contact our excellent rapid manufacturing service…. Connect with our wonderful CNC machining service in china.