Auxiliary Processing for Manufacturing
Auxiliary processing for manufacturing plays an important role in the actual machining process.Mechanical processes can be divided into manual machining and CNC machining two mainly categories. Even with the development of technology, most of manual processing still cannot be replaced by CNC machining. Sometimes in order to meet the drawing requirement of the part, we will take manual process and other auxiliary processing for manufacturing, such as EDM, Wire EMD, Manual milling & turning, Manual grinding, Deep hole drilling and so on. Click here for learn more about auxiliary processing knowledge…
1. EDM and Wire EDM Machining
EDM is an important auxiliary manufacturing process of CNC machining, often used in mold manufacturing, but also for some special structure of prototype machining. Using conductive graphite or copper electrodes immersed in the dielectric, when applied with a high voltage current, sparks are generated on the copper tool wall, etching away excess material and fulfilling the customer's critical radius angle requirements.
As a leading prototype manufacturer in China, DDPROTOTYPE could provide customers with precision EDM and wire EDM Machining services.
EDM is mainly used for machining parts with complex shapes, deep holes, deep cavities, deep grooves, narrow and deep slot , machining various metal materials, such as aluminium plain steel and so on. Wire EDM is also very suitable for the production of geometrically complex high-precision gears.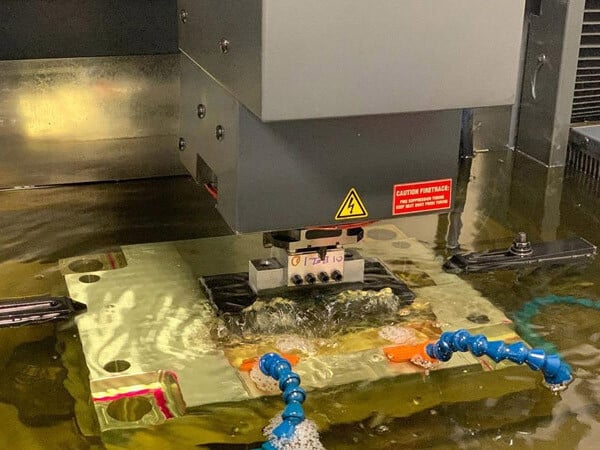 EDM machining accuracy:
DDPROTOTYPE has 40+ experienced engineer ,we are able to provide high precision parts following ISO2768-F grade tolerance standard unless otherwise specified, Our auxiliary machining method can meet the different precision and structure requirements of customers.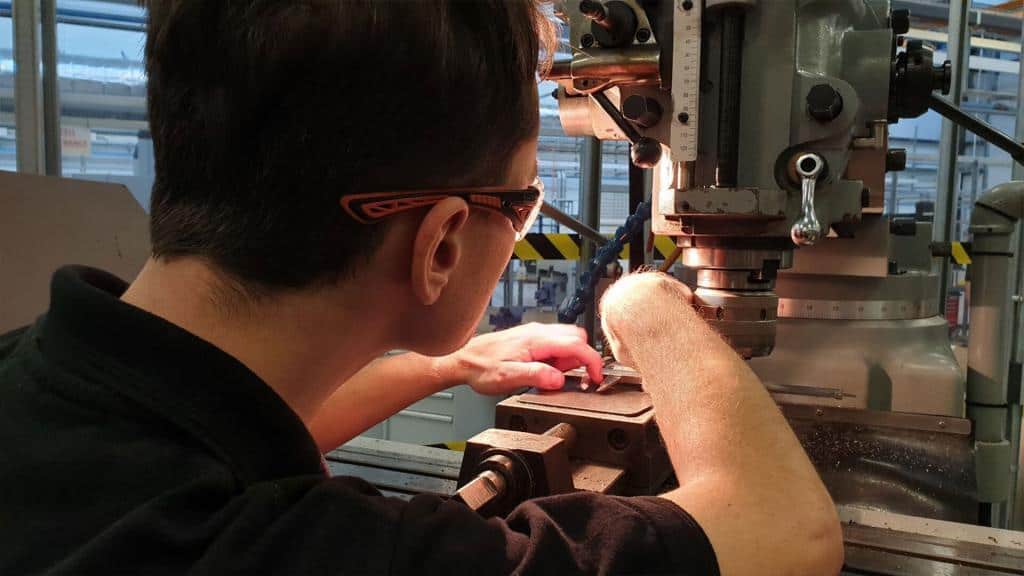 2. Manual Milling Machining
Manual milling is a widely used machine tools, manual milling machine can process plane (horizontal plane, vertical plane), Slot (key slot, T-Slots, dovetail slot, etc.), can be applied for inner hole processing also.  When the manual milling machine is working, the workpiece will be fixed on worktable or clamping fixture of index head, then cutters start rotating with worktable moving until the workpiece completed the production with required machining surface. Manual milling processing without request computer programming, only according to 2D drawings to find the benchmark processing of part. Usually used for auxiliary processing of die parts manufacturing, as well as customized parts.  
3. Manual Grinding Machining
The manual grinding machine can process with higher hardness materials, such as hardened steel, hard alloy, etc. It can work with high precision and very smooth surface roughness (up to Ra 0.04).
1.Cylindrical grinder machine: It is a common and basic series, mainly used for grinding the external surface of cylindrical and conical objects.

2.Internal grinder machine: It is a common and basic series also, mainly used for grinding the internal surface of cylindrical and conical objects. Also can be applied for internal/external grinding of ball shape objects.

3.Surface grinding machine: Mainly used for grinding flat surface of workpiece.

4.Tool grinding machine: Mainly used for tools' grinding.

5.Special grinding machine: Mainly use for grinding some special parts, different parts request different grinding machine to process, such as spline grinder ,Crank grinder, cam grinder, gear grinder, thread grinder , curve grinder and so on.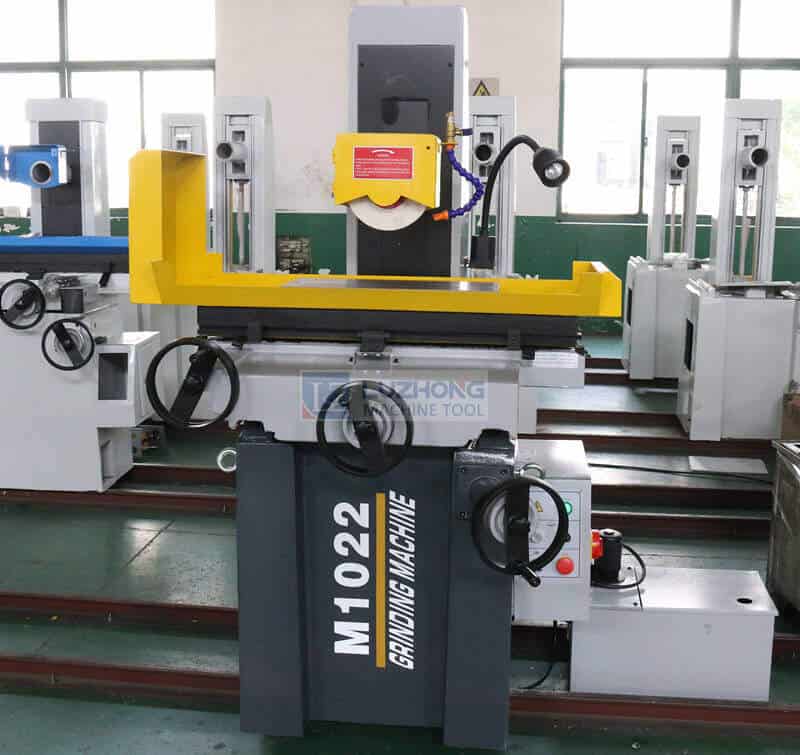 4.Drilling Machining
Drilling machine mainly use drills to process holes on the workpiece. Drills start high-speed rotating and bullheaded down to the surface of workpiece till the holes achieved. The structure of drilling machine quite simple, and machining accuracy not tight, can use for drill through-hole, blind hole. Change other special cutters can achieve expansion, dimpling, reaming, threading and so on. Drilling machine is indispensable equipment for machinery manufacturing and various repair shopes.
5.Deep hole Drilling Machining
Deep hole drilling machine mainly use for drill the hole which the depth bigger than the diameter (For example the hole with 10mm diameter and 300mm depth). For discharge the scraps smoothly and avoiding the deep drilling machine too huge generally adopt horizontal layout, Equipped with coolant apparatus (Cooling liquid transported from inside of drills to the cutting location), and equipped with periodic withdraw drills device for well discharge the scraps.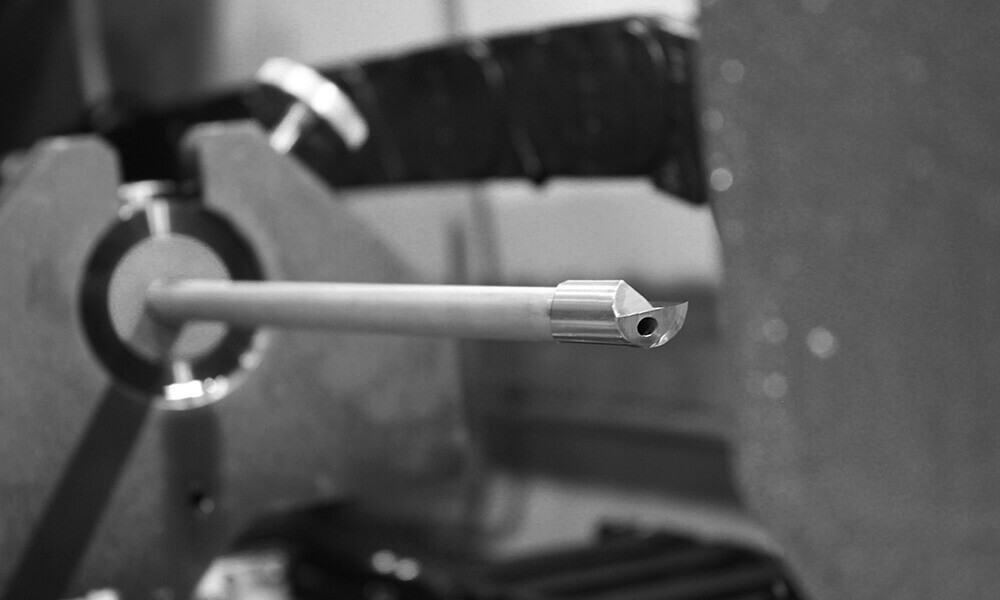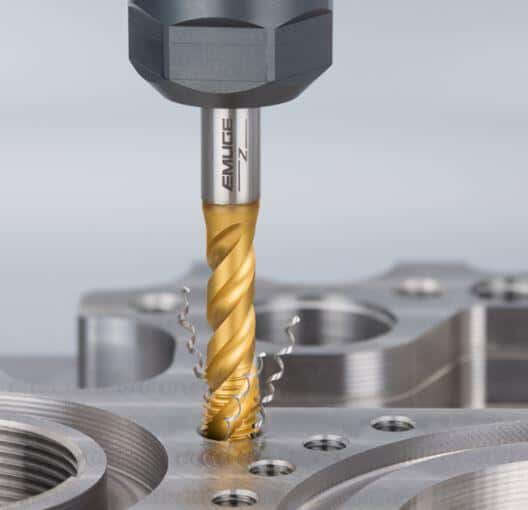 6.Tapping Machining
Tapping machine divided into drilling & tapping machine, reaming tapping machine and so on. Automatic tapping machine with highest degree of automation, set up parameters before processing, with efficient production and cost saving greatly. High quality nut tapping machine processing various nuts with high finish tread, high qualified rate of finished goods. Mainly used for processing thread with large quantity.