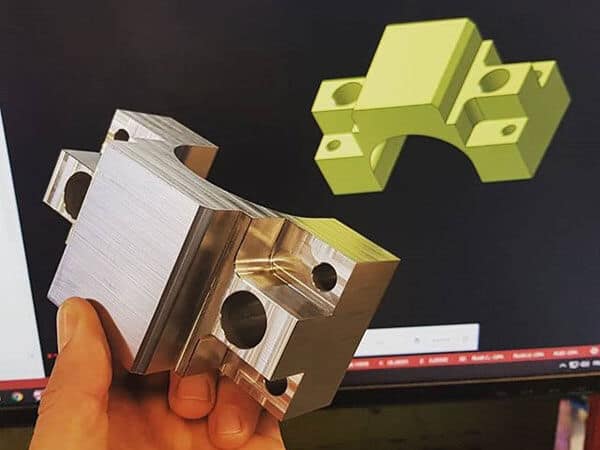 Competitive Edge
DDPROTOTYPE is the leader of CNC machining services in the production of high-precision turning and milling parts, with a strong competitive edge. As the preferred CNC machining service provider for tasks requiring complex and difficult machining parts, we enjoy a long reputation and are highly respected and trusted by customers.
Our innovative approach to designing precision machined and manufactured parts provides cost-effective solutions to meet customer requirements for tight tolerances and specifications. In addition, DDPROTOTYPE has the ability and experience to provide a wide range of solutions for mass production of prototype parts.
International partners of advanced prototyping
We have expanded our manufacturing solutions to the world and established partnerships with a number of Fortune 500 companies.

We quickly track the quotation process.

We offer more competitive prices.

We have eliminated cultural and linguistic barriers.

We include project management services in all orders.

When you import tools and production orders, we provide the most preferential freight.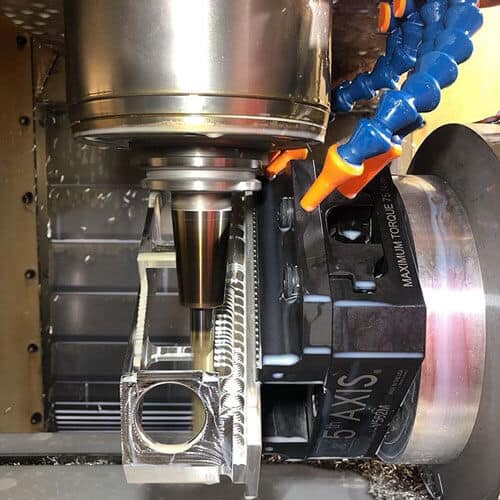 At DDPROTOTYPE, we are a turnkey CNC manufacturing service provider. The reliable record of on-time delivery has reached 98%, and the acceptance rate has reached 99.5%. With 15 years of industry experience, state-of-the-art equipment and commitment to delivering quality products, our expert team has the skills and tools necessary to meet the most complex and demanding manufacturing requirements. By working with us, our customers can take advantage of our strengths:
Advanced technology. At DDPROTOTYPE, we give priority to investing in the latest processing technology, which enables us to provide cost-effective solutions in multi axis production and processing, with excellent precision and customization.

Diversified processing services. We provide all kinds of precision machining services to provide first-class parts for applications in many industries.

Value added services. In addition to providing excellent precision manufacturing for your custom components, we also provide a variety of value-added services to ensure that you have the best quality products to meet your needs.

Professional and experienced team. Our professionals are second to none in the precision manufacturing industry. It is their knowledge and dedication that keep our company at the forefront of precision manufacturing.

Cost saving solutions. We use state-of-the-art automation and robotics to simplify processing and save customers time and money.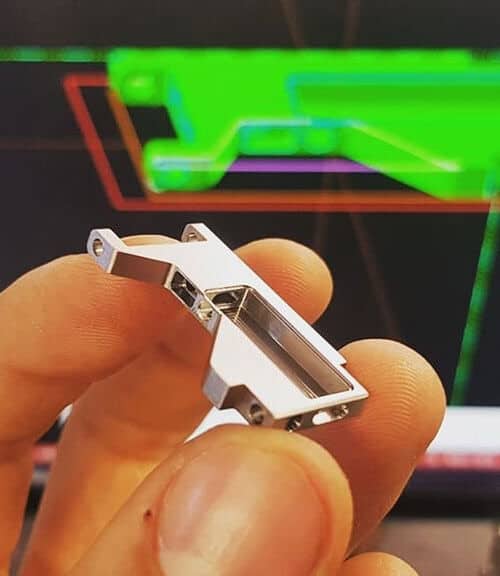 All round benefits of precision CNC manufacturing
By working with DDPROTOTYPE on parts machining and production applications, you will benefit from a wide range of industrial applicability, applicable to the production of parts in various industries, such as:
Aerospace

Military and national defense

Automobile

Medical category

optics

Electronic product

Robot
Scientific quality inspection, imaging and measurement
At DDPROTOTYPE, our extensive experience in all these industries gives us the unique ability to produce almost any part to order with first-class quality and efficiency.
Consistent product quality
At DDPROTOTYPE, the most advanced automation and robotics technologies are used to mass produce the same components. Large batches and advanced technology screening and inspection ensure excellent product quality and consistency for all orders.
Fast production cycle
In addition to improving quality, high-tech automation also allows DDPROTOTYPE to produce different parts simultaneously on the same production line. This capability reduces the number of cycles required to produce a given number of parts, thereby reducing the overall production cost.
Low error rate
Using modern technology for precise manufacturing can ensure that the production and inspection of parts meet strict standards, and the error rate is much lower than that of backward operation. A lower error rate also means less time and money for manual inspection and expensive error correction.
Full time expert
Choose a manufacturing partner with industrial expertise or rich experience in specific products to be manufactured. This capability ensures that manufacturers have the necessary skills and knowledge to produce the required specifications of parts and products.
Forward focus
DDPROTOTYPE focuses on innovative production of new products. This business model enables you to continue to meet consumer demand for existing products and launch new products that fill the market gaps.
Low production cost
DDPROTOTYPE not only has stronger professional knowledge and skills to reduce the error rate, but also frequently orders materials in batches, so that they can complete the work at a lower price, directly reducing the cost of production.
Our capabilities and services
By investing in state-of-the-art manufacturing equipment and processing technology, we are able to provide our customers with cost-effective multi axis processing solutions. Our processing capacity includes: 30 + 3-axis, 4-axis, 5-axis CNC machining centers from Japan and the United States, EDM, WEDM equipment, CMM testing equipment from Japan, etc.
Our value-added services
In addition to our processing capabilities, we also provide a variety of value-added services, such as:
Integrated machining and CMM inspection. In the automatic machining operation, we use both the automatic turning and milling center and the CMM to process and inspect the final product in the same unit.
Measurement inspection and data collection. Our inspection system adopts the most advanced technical equipment to ensure the best quality, including CMM, optical inspection system, profilometer and calibration software.
Self cleaning components. Our automatic component cleaning system ensures that all final products are smooth, free of debris and installed immediately after receipt.
Manufacturability design (DFM). As part of our professional manufacturing process, we offer manufacturability (DFM) services to help you streamline the creation of parts and assemblies from start to finish. We can help you find the best part or product design for any application.
Finishing service. In addition to our on-site services, we also provide you with a variety of convenient after-treatment services, such as anodizing, engraving, grinding, heat treatment and electroplating.
Precision machining service of DDPROTOTYPE
At DDPROTOTYPE, we are proud to be able to provide the best prototype parts and components at competitive prices.In addition to our expertise in precision machining and the corresponding quality control system, we also perform well in logistics, inventory, standard and special material procurement management, new product launch and product validation. All our services are provided in our automated and climate controlled manufacturing plants.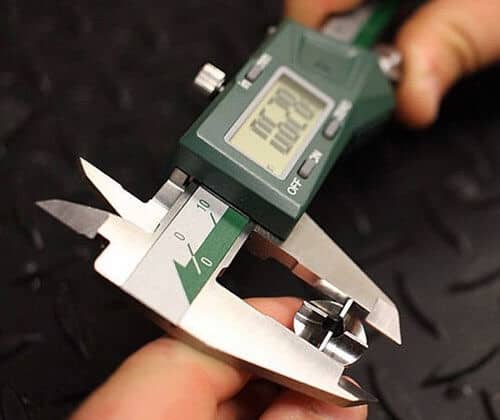 To learn more about our precision CNC machining capabilities or to work with us on the next manufacturing project, please contact us or quote today.