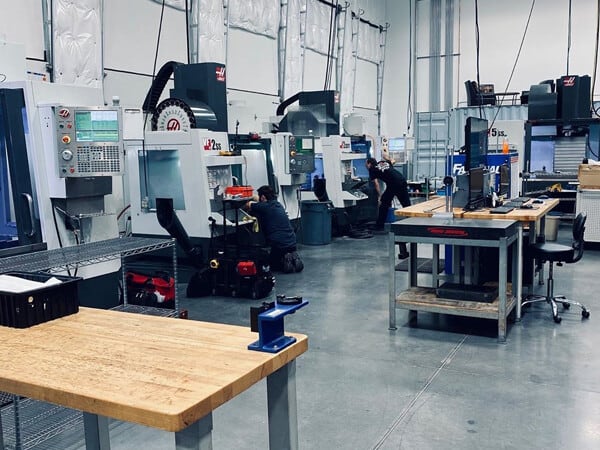 Custom Machining
For Custom machining parts, it is difficult to find a faster and better method than CNC machining. Due to its comprehensive combination of advantages, including high manufacturing efficiency, accuracy and repeatability, a variety of materials can be selected. With the rapid modeling of CAD, convenient online orders and convenient global logistics, designers can now order customized parts within a few days. For example, DDPROTOTYPE can deliver customized parts to the customer's address within 5 days.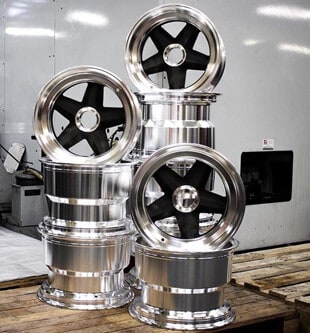 5-axis CNC machine tools greatly increase the possibility and speed of manufacturing parts with various geometric shapes and finish, and carry out high-precision milling for complex parts, which will help to meet various difficult challenges. Although 5-axis CNC machining is more expensive than 3-axis CNC machining, it is becoming more and more popular in manufacturing due to its greater technical advantages. For example, using a 5-axis machine tool to cut a part with two-sided features can be faster because the part is fixed in such a way that the spindle can reach both sides in the same operation, while using a 3-axis machine tool, the part will require two or more settings, and even some customized processing fixtures. The 5-axis machine can also produce complex geometry and fine surface finish for precision machining because the angle of the tool can be consistent with the shape of the part. The forms of customized parts include CNC milling, CNC turning, EDM, etc. The purpose is to create unique products, such as non-standard wheels, new inventions, etc.
Selection of materials
Whether it is sheet, plate or strip, it can be machined by CNC. Of the hundreds of metal alloys and plastic polymers available, aluminum and ABS are the most commonly used materials for custom processing. Different materials have different costs, different mechanical and chemical properties. The final choice of materials depends on the application purpose and use of customized products. In some cases, alternative materials used for prototypes can allow for specific finishing processes or are more durable than production parts to facilitate testing. On the contrary, it is possible to replace engineering resins and high-performance metal alloys with low-cost materials when custom parts are used for simple assembly purposes.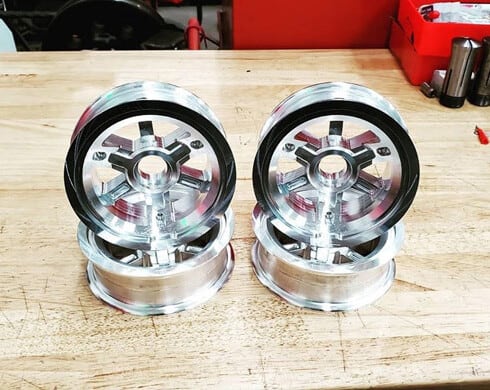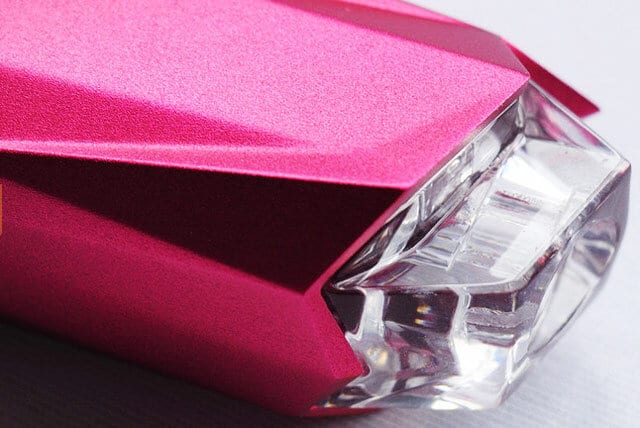 Plastic Prototyping
In the customized machining of plastic products, if the milling cutter speed is too fast, most of the plastic will melt, while milling unfilled plastic, it is easy to produce elastic deformation. DDPROTOTYPE has 15 years of experience in CNC plastic prototyping, and reserves a series of solutions, especially for optical parts, such as car lens, mirror, etc. Generally, high surface finish is required for the machining of transparent plastics by customization, and the precision of 200nm can be achieved by using single point diamond machining.
Metal Prototyping
The 5-axis CNC function can be used for turning, boring, drilling, milling and tapping at almost any angle. Using G-code drive and automatic tool change system, it can customize and process complex metal parts in a short time. Aluminum is absolutely necessary in any machine shop. It is one of the most easily processed metals. It is light in weight and has a certain hardness. It is suitable for various parts. The difficulty of customized aluminum machining is that the aluminum chip is stuck to the cutting edge of the tool, which will blunt the edge and greatly reduce the cutting ability.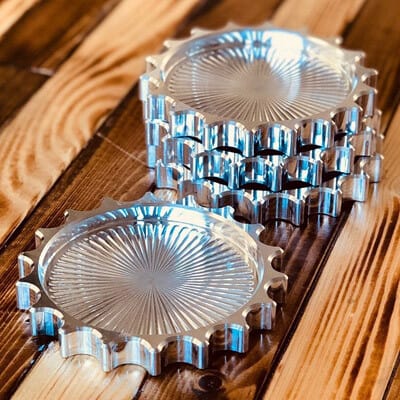 DDPROTOTYPE is an ISO9001-2015 certified rapid prototyping and low volume manufacturing manufacturer, providing high-quality services, including: CNC machining, vacuum casting, 3D printing, rapid tooling and plastic injection molding, sheet metal prototype manufacturing, serving automobile, aircraft, office automation equipment, medical equipment, electronic products, optical products, semiconductor products, etc.
We will turn your ideas into reality quickly and accurately. Whether you need to generate complex parts through 3D visualization or just want to present the final stage of the product in a top-level meeting, we can help you meet these needs.