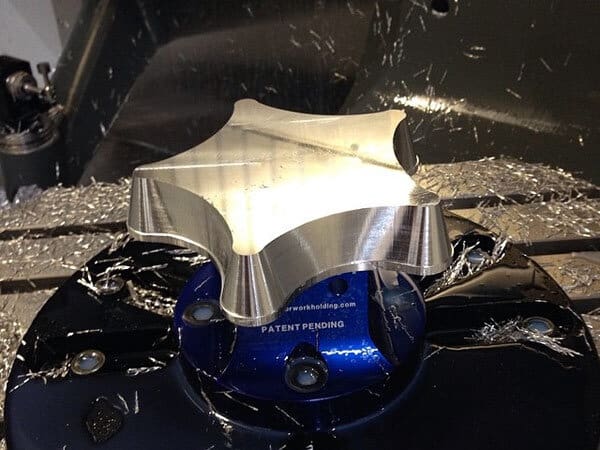 Custom aluminum machining
DDPROTOTYPE is a complete 5-axis CNC machining workshop, which can custom aluminum machining prototype according to customer requirements. We accept the most common CAD file formats, including: step, IGS, x_T and .PDF files. If you have projects for aluminum prototyping, please let us know and send the CDM files to: info@ddprototype.com.
Customized aluminum machining range
Custom aluminum machining includes milling, turning, drilling, boring, reaming, milling and tapping. We accept customized machining of complex parts and components, including small or large parts. Service industries include national defense, aerospace, military, automotive, medical, agricultural machinery, energy, heavy trucks, etc. DDPROTOTYPE can provide a wide range of finishing services for metal prototypes, such as spraying, polishing and sanding, but anodizing is the most popular application for aluminum prototypes, and can choose any color to enhance the function and appearance of metal prototypes and parts. In order to help you choose a more correct finishing service, this is all the information you need to know about anodizing aluminum.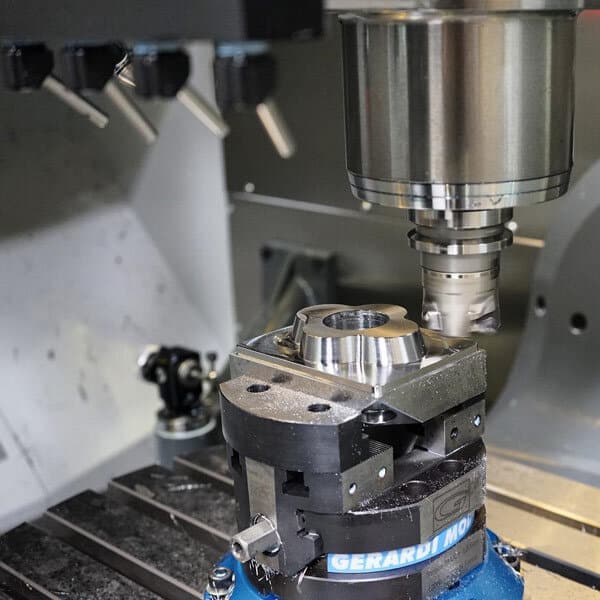 Machining Standard
We offer turning and milling, 3-axis, 4-axis and 5-axis CNC machining.

We accept large and small project with a minimum order of 1.

The leading time is usually 3-7 days.

Tolerance standard: 0.05mm.
If you need CNC machining of aluminum prototype parts, we are one of the most capable and affordable CNC manufacturers, which can manufacture precision parts on advanced 5-axis CNC machining. With more than 15 years of knowledge and experience, our machinists are able to produce parts requiring innovative tools and fixtures at competitive prices in a timely manner. We use 5-axis CNC machine tools, such as Haas UMC 750, for CNC machining on various kinds of aluminum, of which the most commonly used types are aluminum 6061 and aluminum 7075.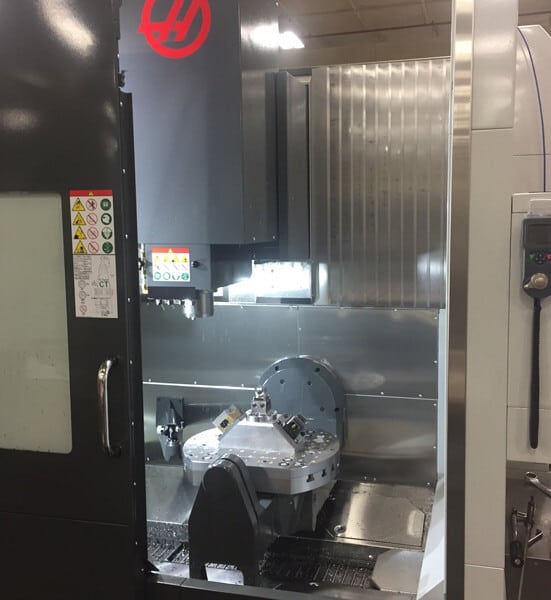 Aluminum is a popular choice for many metal products and components:
Types of aluminum
Aluminum is a light, non-magnetic metal that can form almost any shape. It can be rolled into thick plates for armored tanks or thin foil for wrapping paper. Pure aluminum is soft and has limited strength. A small amount of elements, such as copper, magnesium and zinc, are usually added to improve the strength. The final choice of the type of aluminum you intend to use depends on your project, which allows you to rank each level according to its level (from the most important to the least). In this way, you can select aluminum with specific characteristics and shapes according to your needs.
The following are some basic facts about aluminum grades:
CUSTOM ALUMINUM MACHINING VIDEO | DDPROTOTYPE
Aluminum 6061
Aluminum 6061 is a relatively soft, durable, lightweight, malleable and malleable metal, with appearance ranging from silver to dark gray, depending on the surface roughness. It is non-magnetic and not easy to ignite. The melting point of aluminum is 640 degrees, very light, and the density is 2.68. It is hard and strong, and can be rolled into thin foil after frequent annealing. Although the conductivity is not as good as copper, it is widely used in aerospace or medical industry.
Aluminum 7075
Aluminum 7075 is an aluminum alloy with zinc as the main alloy element. It is robust, comparable in strength to many steels, and has good fatigue strength and average cutting performance. It has lower corrosion resistance than many other aluminum alloys, but it has better corrosion resistance than 2000 alloy. The cost of aluminum 7075 is relatively high.
Aluminum 2024
Good fatigue resistance, moderate machinability, but not weldable, poor corrosion resistance. For applications requiring high strength to weight ratios, such as aircraft wings, airframes, and tension structures.
Aluminum 5052
Aluminum alloy is one of the most commonly used aluminum alloy, which is used in sheet metal manufacturing. It is easy to bend, punch and cut. Highly resistant to corrosion, especially in sea water. Generally used for ship and aircraft equipment, street lights, fuel lines and railings.
Aluminum 6063
Good mechanical properties and high weldability, but without heat treatment, the strength near the weld will be significantly reduced. Extruded shapes for buildings, window frames, roofs, pipes, and furniture.
CNC aluminum prototypes are usually produced according to various alloys, the most commonly used alloy is 6061-T6, which can meet the needs of electronics, transportation, aerospace, military and other industries. Aluminum alloy has low density but high strength. In general, CNC aluminum prototype machining has a precision tolerance of even 0.01mm. CNC machines can make unique and high-quality aluminum prototypes. CNC milling is the perfect choice, especially 5-axis CNC machining.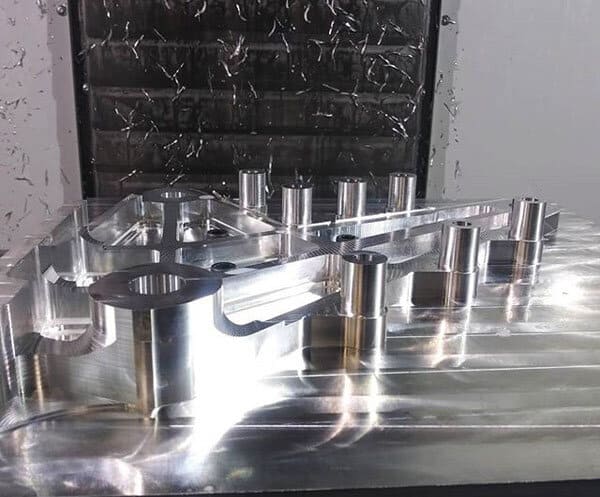 5-axis CNC machining
In CNC 5 axis machining, it can move at five angles at the same time. This process is fast and reliable when designing complex parts, because it can be processed in multiple directions. Five axis machining has been widely used for the following reasons:
The setting is a single setting, which reduces the delivery time and improves the CNC machining efficiency.

It can provide several better shapes due to its advantage of avoiding collision with the tool holder of the tilting table or cutting tool.

shorter and more rigid tools can be used, some of which can achieve higher spindle speed by reducing the load of the cutting tool.

In the processing of parts, errors can be reduced, accuracy maintained and quality guaranteed.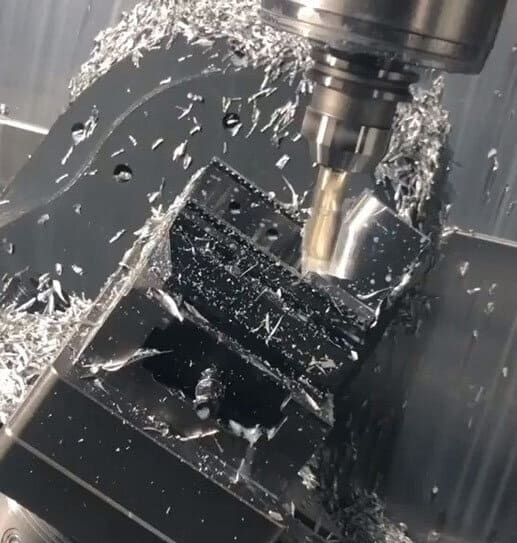 As we have concluded, you now know that all kinds of CNC machining (milling, drilling and turning) of aluminum, the raw aluminum block is processed until it becomes a complete product. It's a tough process, requiring experience, accuracy and powerful machinery. The benefits of aluminium are clear: excellent cutting processes, best quality and the demand for machined aluminium products are on the rise. In order to meet your needs, many experts have emerged in the industry. Please remember to conduct research and look for samples to ensure the quality of CNC aluminum.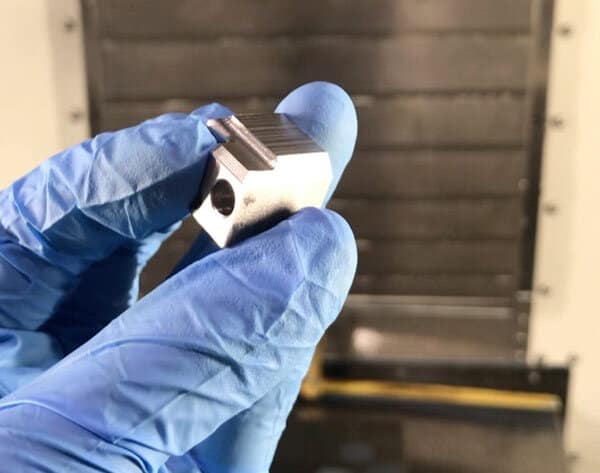 Over 15 years of experience
Since 2003, we have been providing precision customized aluminum processing services to hundreds of customers around the world, and our long-term strategic relationship proves our commitment to quality.
30 + advanced machines
We own and operate a complete set of machines, including 1 5-axis CNC machining machine, 4 CNC 4-axis machining machines and 26 CNC 3-axis machining equipment, so that we can process more prototype parts in a short period of time, and maintain the consistency of parts.
QA
We are committed to excellence. Ddprototype has ISO 9001-2015 certification, which can meet your exact customized aluminum processing needs.We recognize that the connections we build and maintain are what drives our business. 
Ready for CNC manufacturing?
DDPROTOTYPE can move seamlessly from prototype to production. As a global CNC manufacturer,we are the first choice to meet your needs and be effective. A diverse solution for custom metal and plastic prototyping means you can use a single source to handle everything from production to delivery. We have technology, equipment and professional knowledge, can provide precise CNC milling, CNC turning services. Of course, we can provide a series of after finishing services, including anodizing, electroplating, spraying, sanding, polishing, etc.