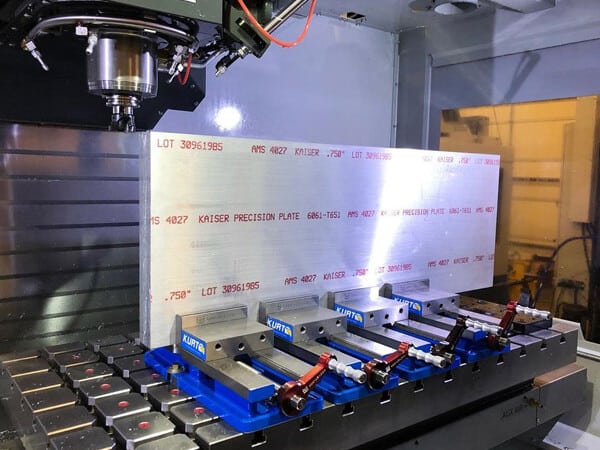 CNC Aluminum Machining
If you are looking for manufacturers to provide high-quality CNC aluminum machining services, DDPROTOTYPE is one of the most capable and economical companies for 3-axis and 5-axis precision custom CNC machining parts.
DDPROTOTYPE's CNC aluminum machining service is committed to providing you with skilled methods and high-quality products. Our professional team will carefully analyze your project, find the best solution for you, and process your customized CNC parts in the most efficient way. To save your time and costs.Our CNC metal machining services, especially aluminum prototype machining, custom aluminum machining, aluminum milling, CNC aluminum parts, we also have other CNC soft metals, such as magnesium, zinc, titanium and CNC hard metals, such as steel, stainless steel are all Our services.
Professional aluminum machining and experienced team
High-precision aluminum machining will recommend CNC milling to minimize tolerance values. The 3-axis and 5-axis vertical CNC machining centers imported from Japan and the United States and our extensive experience and extensive knowledge have helped us achieve extremely tight tolerances and get your aluminum parts finished as planned. For CNC aluminum, our typical tolerance accuracy ranges from +/- 0.0005 " to +/- 0.0001″ . Our project managers will negotiate with you on every part of your project and seek to provide the highest precision for efficient precision machining.The Complete Guide For CNC Machining.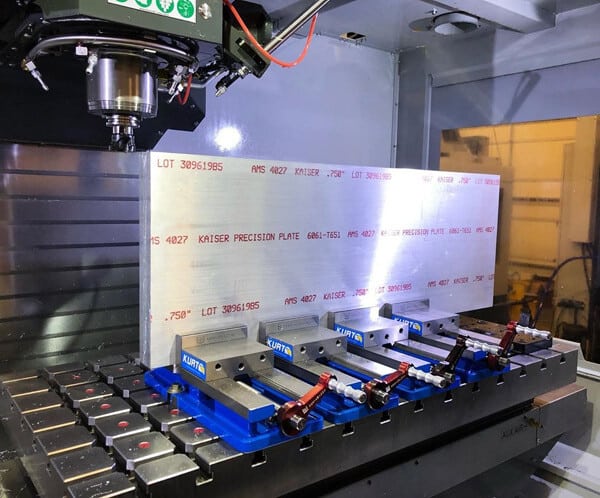 Capability
We have developed an efficient and economical process that provides excellent product results. Our design and engine team not only evaluates each project quickly and accurately, assessing costs, manufacturability, and complexity to ensure that we meet all the specifications of your plan. We analyze your design and meet any special needs, such as 5 axis CNC machining services, welding, EDM or wire-cut EDM processes. This in-depth verification ensures you get the best prototype parts to meet your budget, time and materials.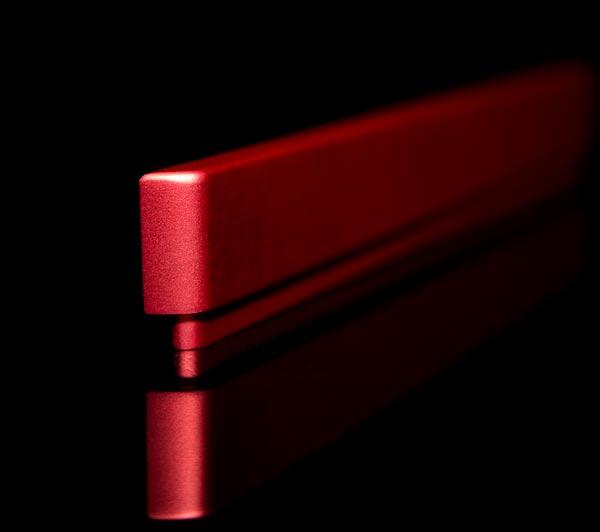 Finishing Service
After developing CNC aluminum machining as required, we can also provide secondary machining and typical aluminum surface finishing operations such as sand blasting, shot peening, polishing, anodizing, oxidation, electrophoresis, chromate, powder coating and painting.
Like other materials, the finishing service of aluminum is designed to protect existing surfaces or promote new surfaces that are visually or functionally more desirable. During the process, we always contact the customer and answer all questions to ensure that we can provide you with the required surface design. Anodizing is one of the methods applied to the surface treatment of CNC aluminum machining parts.
5-axis CNC aluminum milling
DDPROTOTYPE provides advanced 5-axis CNC aluminum milling services, greatly increasing the possibility of creating parts of various shapes and sizes. 5-axis CNC milling machines can perform high-precision machining and milling of more complex parts to help you meet the most difficult manufacturing challenges.
We have a team of experienced engineers and machinists who can use a variety of the latest technology software to perform precision CNC aluminum milling operations to write the most efficient tool paths. We have developed an efficient, accurate, and cost-effective process that brings our machines to their full capabilities to provide superior results.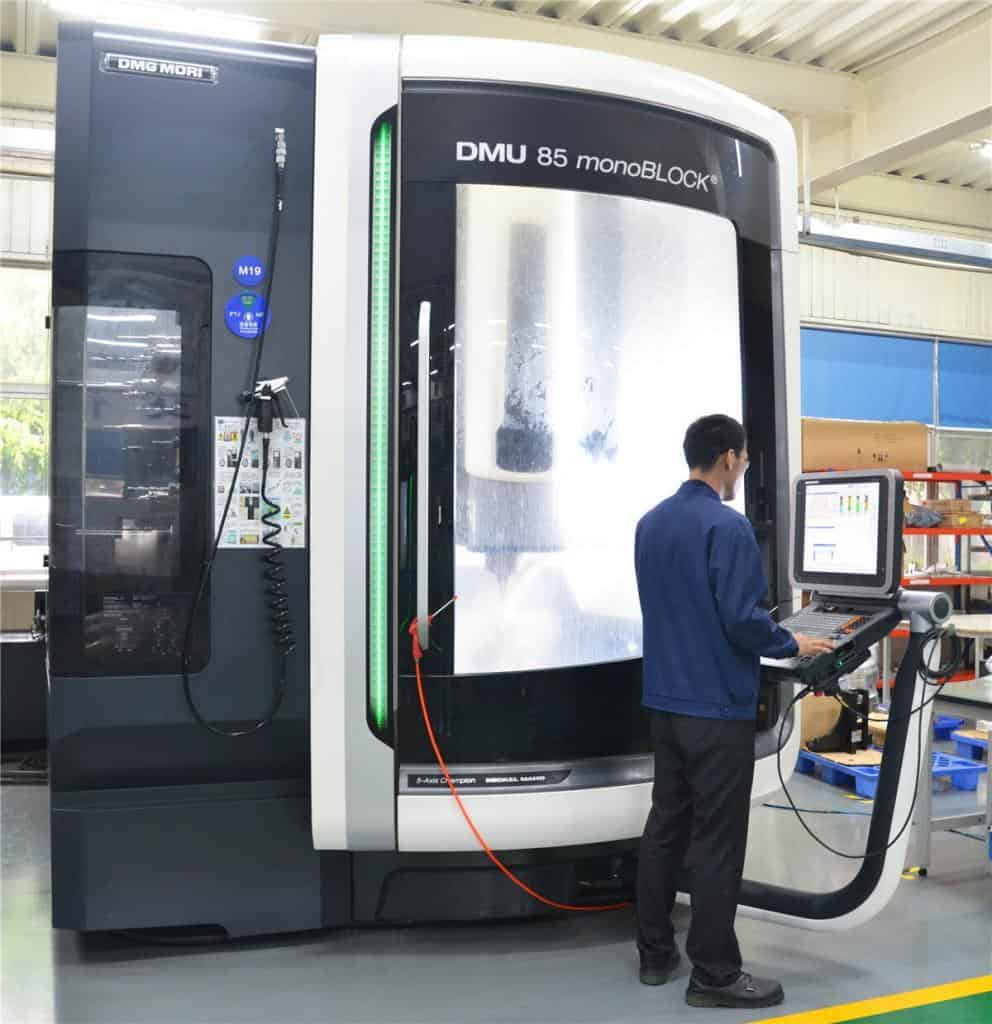 EDM and

WEDM
EDM (Electro-Discharge Machining) is a process used to remove material from the surface of a workpiece by electrical discharge corrosion.
It is one of the processes widely used for CNC aluminum machining, because only some complex CNC aluminum parts can be realized with the help of EDM. Parts with deep structural features are difficult to remove corners. If only CNC machining is used, a large radius will be left at the corners, which sometimes does not meet customer needs. By using the EDM process, sharp edges can be maintained. EDM applications include blind holes, complex details, acute angles, fine surface treatments, thin walls, etc.
WEDM is a method of cutting metals and other conductive materials, where moving wires break up the material in a controlled manner. In WEDM, a metal wire (usually made of brass or layered copper) with a diameter between 0.1 and 0.3 mm is used as an electrode, which is actually arced with the part to be cut to produce the desired shape Or shape.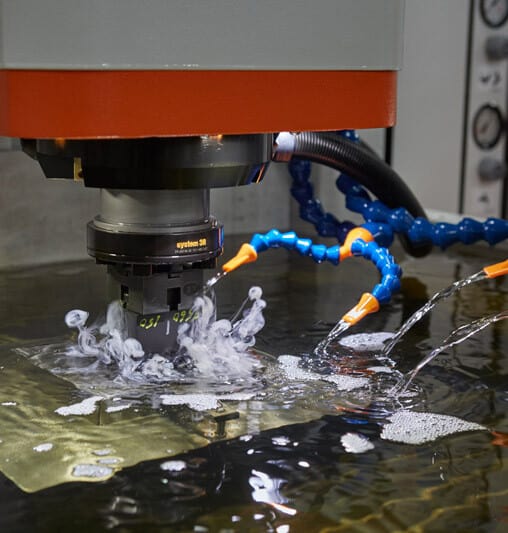 Aluminum alloy grade
Aluminum is the most widely used non-ferrous metal. Due to its flexibility and adaptability, and its numerous alloys, it has a range of industrial uses. Its low cost and formability mean it is ideal for prototyping, and its special properties make it popular in a variety of applications and products. Parts made from aluminum are generally cheaper because they can be processed in less time than many other metals, such as steel, and do not require additional surface treatment.
• Aluminum 6061: Due to its excellent mechanical properties and weldability, this model is one of the most popular aluminum grades. Aluminum 6061 is the most common extrusion grade. Due to its typical properties, such as good toughness, medium to high strength, excellent corrosion resistance in harsh environments, easy anodization and good processability. Aluminum 6061 is widely used in 5-axis CNC machining.
• Aluminum 7075: This is a popular grade after 6061. Aluminum 7075 is known for its excellent fatigue strength. This grade is not easy to weld and is one of the extremely expensive variants available. Therefore, it is most commonly used for tough components such as aircraft wings, fuselage, bicycle parts, and climbing equipment. This alloy has better corrosion resistance than aluminum 2000 alloy. In most cases, machine operations are performed using oil lubricants.
• Aluminum 2024: Due to its high mechanical properties, such as high fatigue resistance, high strength and susceptibility to thermal shock, this alloy is widely used in aerospace and military applications. Aluminum 2024 is not easy to weld and has poor corrosion resistance.
• Aluminum 5052: This non-heat-treatable alloy is often used in construction machinery parts and components used in salt water environments. Aluminum 5052 has good resistance to marine, seawater and industrial environments. The alloy can be easily stamped, bent and sheared into the desired shape.
• Aluminum 6063: This alloy has excellent mechanical properties such as easy weldability, heat treatment and durability. Aluminum 6063 is used in aluminum extrusion applications. This alloy is commonly used to make complex shapes with smooth surfaces and is often used in applications such as door frames, window frames, sign frames, roofs, and the like.
Whether your aerospace applications or medical device components require precision CNC aluminum machining and durable parts, we can help you easily. The combination of our extensive advanced equipment and our expertise allows us to deliver complex projects in short turnaround times. We can easily meet any challenge.