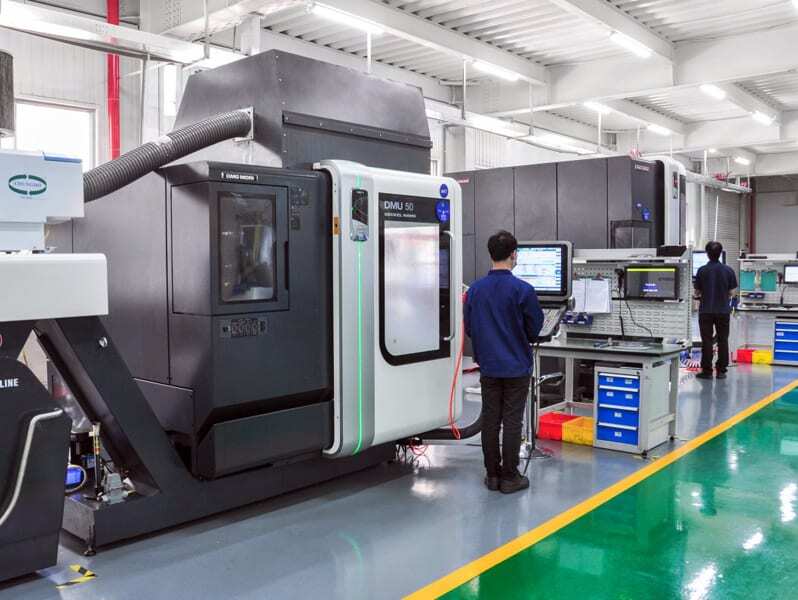 Is 5-axis CNC machining a better option for your custom part machining?
The first CNC machining center was born in the 1940-1950. With the development of science and technology, CNC machining has become the first option for the machining of custom parts. At present, the mainstream CNC machining center in the civilian field includes 3-axis, 4-axis, and 5-axis. In the era of Industry 4.0, the demand for various customized parts is increasing, and 5-axis CNC machining service is becoming more and more popular. What confuses us is which kind of CNC machining center is best for your CNC projects, there seems to be no standard definition. Let's discuss today, whether 5-axis CNC machining a better option for your custom parts.
What is 5-axis CNC machining
The most straightforward answer to this question is: "A CNC machine that can move a cutter or part in 5 axes simultaneously." Such as traditional 3-axis CNC machining center can move the cutter along the X and Y axes, while use the Z axis move up and down. Whereas 5-axis CNC machining center have 2 additional axes of rotation, the cutter can approach the part from all directions. The rotation axes is defined by A,B,C, A axis rotates around the X axis, B axis rotates around the Y axis, and C axis rotates around the Z axis. The combination of additional axes is depend on machine, and can be changed in AB, AC or BC.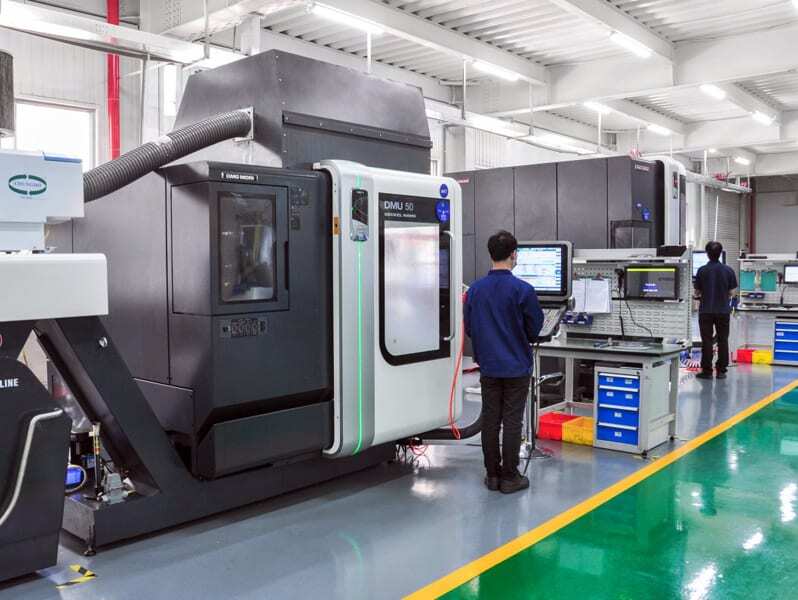 5-axis CNC machines are expensive but offer many benefits. If you ask me what the greatest benefit is, I guess I can only answer on case-by-case basis. The main advantage are listed below, if you have other ideas, welcome to share with me.
Amazing accuracy, efficiency and cost-effectiveness. After one time clamping on the 5-axis CNC machine, complex-shaped parts can be easily machined. No need several times clamping, fewer fixtures, and the result translate into better quality and more durability of the workpiece. This means excellent parts, less waste, lower fixture costs and less work time, improve productivity. Besides, it helps to increase output.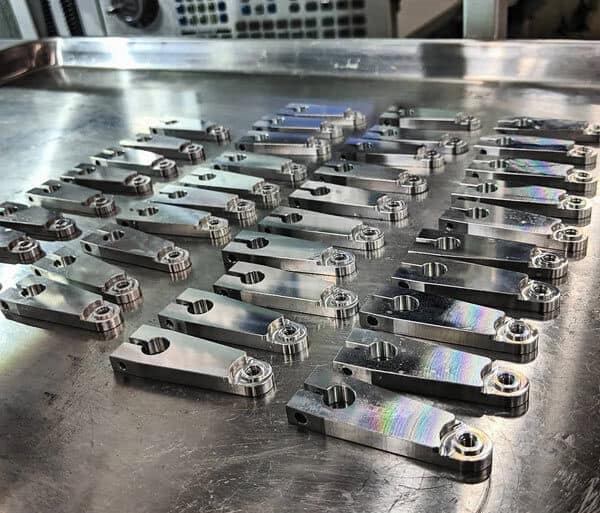 Better finish and tolerances. By using a rotating fourth and fifth axis, the part can be closer to the cutter, and the cutter can be shorter. Shorter cutters are less susceptible to vibration a higher cutting speeds, which affects surface finish and tolerance directly. 5-axis CNC machining can offer a shinier, smoother surface.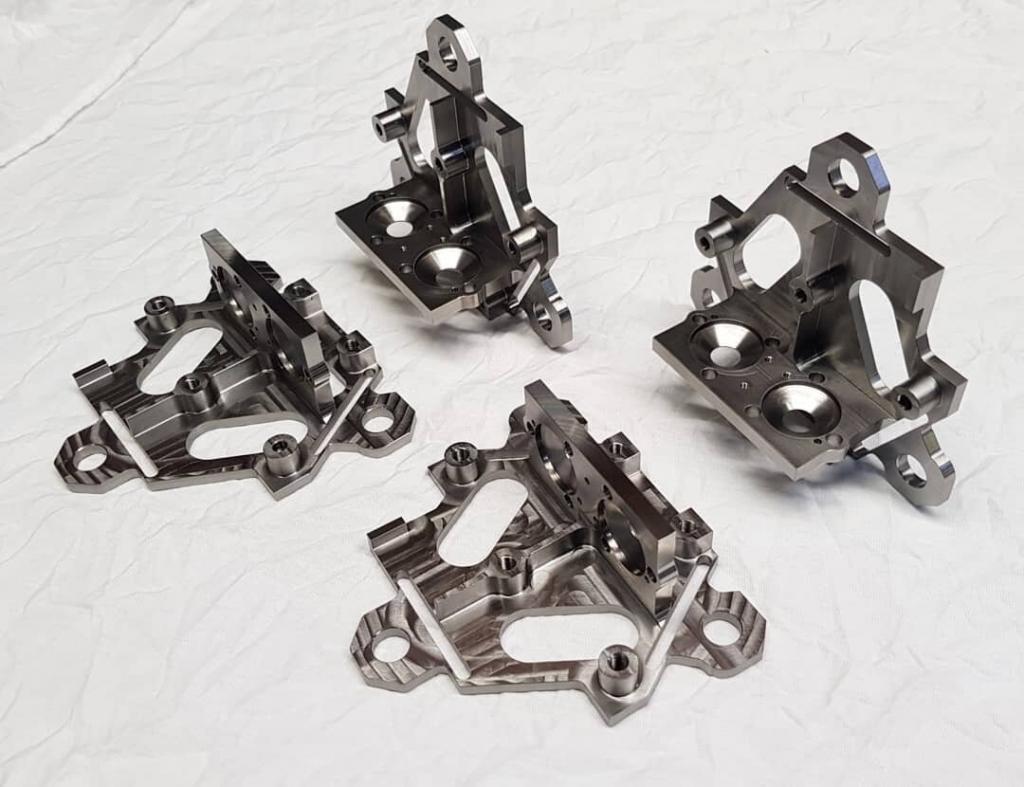 Machining the parts with more complex shapes and angles. For capable and experienced operators, complex shapes can be achieved with 3 or 4-Axis CNC machining center, but it has to be said that it was a most effective way to machined with 5-axis. 5-axis CNC milling provides the ability to precisely machining without moving the workpiece, which greatly reducing the possibility of using additional fixtures to work out more perfect arcs and angles. And this makes it easy to machining geometries, saving time and cost, reduces the operator error also.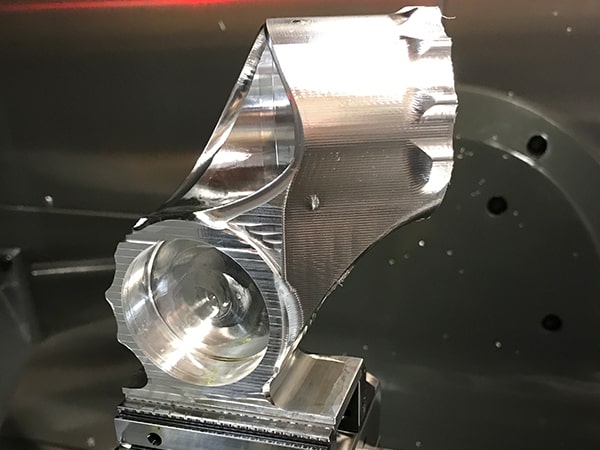 Fewer fixtures and longer tool life. Since 5-axis CNC milling center can achieve all the machining in one clamping, then many unnecessary steps can be reduced, no need extra fixtures and several times clamping, which greatly reducing the risk of error. On the other hand, 5-axis CNC machining allows higher cutting speeds, and using shorter tools for longer tool life (tool vibration is negligible).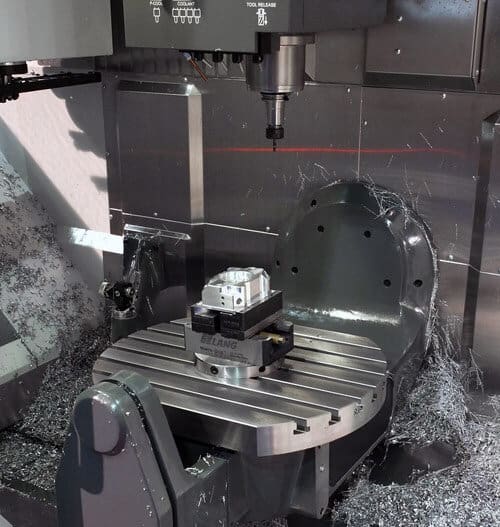 Machine cost is high. The cost of 5-axis CNC milling machine is much higher compared to a normal 3-Axis CNC machine. Depending on the complexity and number of the parts, the total machining cost is 1-3 times higher. And the maintenance costs are high also.
Complex programming. 5-axis machining movements are more complex than 3-Axis CNC machines. In order to run the machining efficiently and correctly, many parameters must be calculated carefully. This requires experienced programming engineer to operate the CAD/CAM system to complete, which be one of the factors for additional high cost.
High requirements for operators. Due to the complexity of 5-axis CNC milling, the requirements for the operator will be higher. In general, experienced operators always earn higher salaries, which is one reason for the high total machining costs also.
5-axis CNC machining centers bring more opportunities in manufacturing turbine blades, impeller, aerospace, automotive, medical and other industries. When you are dealing with different materials, considerable workloads, complex parts with a single setup, precision is required, increased productivity, improve finishing, multi-dimensional cutting and forming, small batch production, fast turnaround, with the option of 5-axis CNC machining service. This type of processing is continuous, faster, and more direct, with better result.
Medical parts. Medical components need to be designed precisely enough to fit perfectly in the human body when used in surgery or to replace artificial bones. Incorrect cut or imperfect edges will lead medical parts unusable. This makes 5-axis CNC milling turn to be the preferred method of manufacturing custom medical parts, such as using 5-axis CNC machining to manufacture the titanium bones, teeth, etc.,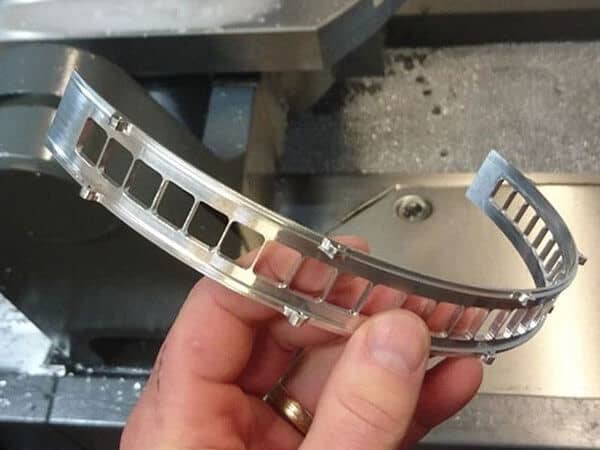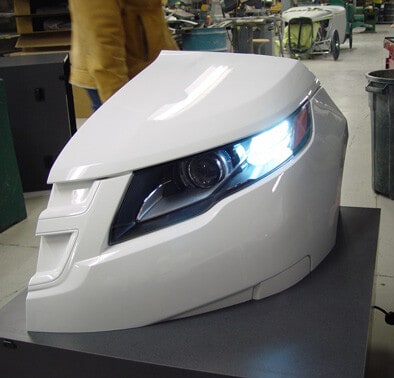 Automotive Design. The automobile industry brings great convenience to people, and the update iteration speed is getting faster and faster. In order to ensure the correct cooperation between mechanical parts, 5-axis CNC machining can be used. Such as optical components which require very precise, then 5-axis CNC machining service are able to achieve.
Building components. Architectural design is essentially a giant puzzle in which the pieces must fit together perfectly. A small error in the cutting of a component can make a building's design so far from its original intent that is fails inspection. Door frames are one of the building components that may require 5-axis machining to create.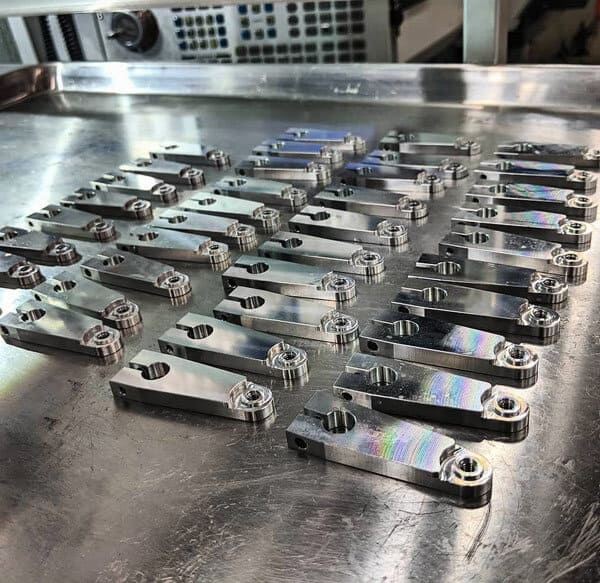 Military grade product. For defend the country, the military products usually with highest requirement. For vehicles, weapons and other military products, consistency and precision are the highest requirements.
Petrochemical industry parts. Components for drilling platform and oil refineries often have custom designs that require specialized machining to create. Since these parts are not available in stores, then many petrochemical companies will use 5-axis CNC machining for manufacture those parts.
Aerospace Components. The precision required by the aerospace industry for aircraft, rockets, satellites and more can directly impact human life. Poorly made parts on the flying machine may prevent the system from working properly, leading to the manufacturing defects could crash the plane.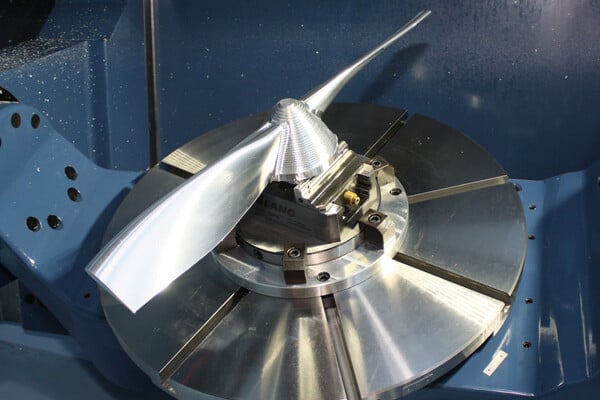 Looking for a CNC machining service supplier
While 5-axis CNC machining machines are useful for the above applications, some of these parts can also be achieved by using 3-axis machine and experienced operator. Therefore, which process needs to be selected should according to the specific conditions of the part. To continue perfecting your supplier system, a trusted CNC machining service supplier should have the following basic capabilities.
Machining technology. CNC milling, CNC turning, 5-axis, 4-axis, 3-axis CNC machining, EDM and wire EDM, surface grinding.
Surface treatment. Anodizing Types II, Anodizing Types III, polishing, painting, powder coating, silkscreen, plating, electrophoresis, etc,.
Material. Metal materials include aluminum alloy, steel and stainless steel, bronze and brass, plastic material include ABS, PC, Acrylic, Nylon, POM, PEEK, PEI, PMMA, etc,.
Inspection. Coordinate measuring machine, 3D scanner, surface roughness detector, hardness detector, etc,.
DDPrototype is a factory and specialized in precision parts machining, 5-axis CNC machining parts, complex parts machining, alloy parts machining, titanium alloy parts machining, various metal and engineering grade plastic part machining, non-standard parts machining. DDPROTOTYPE maintaining long term relations with world-class companies in various industries, such as medical device, Electronic consumer products, Automotive, Robotic, and Aerospace etc,. 7*24 hours one-on-one quickly respond, as fast as 3 days for delivery.