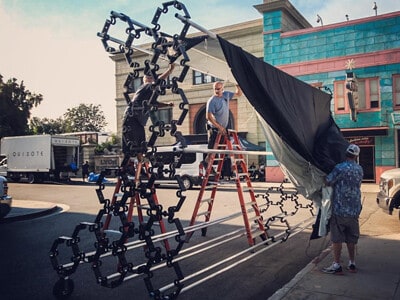 Aluminum Hexagons
Summary:
Mr. Hoy, who is a film maker, a director of photography ,more precise from the United States ,always incorporate a lot of engineering in his projects to enable him shots . In April 2017, Mr. Hoy searched for "cnc aluminum machining" on Google and get in touch with us to request quote for a aluminum hexagon prototype made from aluminum alloy. When checking our website www.DDPROTOTYPE.com, he feels that our company should be a reliable manufacturer of rapid prototype china. After checking the quotation for hexagon,the price also meet their financial budget,He started thinking about working with us.
Mr. Hoy purchased one piece of AL6061 hexagon prototype at first. After receiving the 3D drawings in step format, our sales manager Michin discussed the manufactuing solutions with the technical director and told Mr. Hoy that cnc aluminum machining is one of the major processing industries that we are good at metal prototype machining as well as one of our main businesses, so that one piece of hexagon can be completed within five days. As a senior member of DHL and FedEx, we have an advantage in freight but with short shipping time which can ensure that the goods can be delivered to him quickly.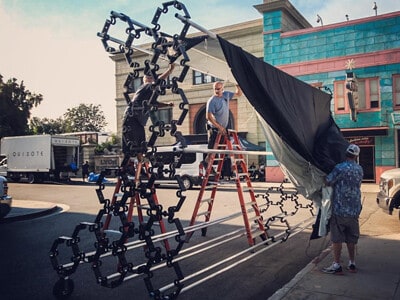 After finishing the parts, It takes 4 days to ship it to Los Angeles via fedex and Mr. Hoy was very satisfied with the prototype manufactured and expressed his hope to establish a long-term friendly relationship with us in the future. As of July 2018, DDPROTOTYPE has produced nearly 3000 pcs of prototypes for Mr. Hoy.
How our story begins:
Get in touch with Mr Hoy on April 3rd, 2017 and quote for 1piece and 100pieces of aluminum hexagons, and arrange for the manufacturing of 1piece soon.
On April 18th, 2017, Mr Hoy received the sample and he was very satisfied with our cnc aluminum machining.
On July 12, 2017, Mr. Hoy introduced his friend to Michin who has some parts to be machined.
On January 3rd, 2018, we continued to explore the best cnc machining solution for 100pcs of Hexagon to reduce the machining costs. On January 18th, our opinions reached an agreement and began to arrange for the cnc aluminum machining. On January 25th, Mr Hoy received the 100pieces of prototypes and told us that he was very satisfied with products. However, he do realize that he made a tiny design error on them, making the perpendicular through holes slightly too tight for fitting a 1/4 rod comfortably and ask Michin to help him remember to correct that for the next batch!On the same time,he would also like to explore how to take the price down on next orders of bigger numbers.
On February 27th, 2018, we reached an agreement on the processing of 1000pcs hexagons once again and begin to arrange for the manufacturing of 1000pcs of hexagon and screws matched. On March 26th,2018, hexagons and screws were received, Mr Hoy emailed us that the hexagons and screws arrived in good order and very nice work once again! On the same time, Mr Hoy asked that whether we have the possibility to manufacture in carbon fiber,and he would love to see a version of the hexagon in carbon fiber and investigate a prize for bigger batches, but we suggest that the hexagon is not suitable to be machined in carbon fiber, Carbon fiber is thermoset material and it is with low density, to increase it's strength,enough thickness is required while hexagon is too small especially threading ,and Carbon fiber material cost is also high.On April 18th, 2018,we continue to explore cheaper materials and processing methods to achieve bigger batch processing, and tried to make it with POM, PA + GF30% and PMMA, but the test result shows that it might not be rigid enough for bigger constructions but only decorative pieces . Die casting method was proposed later but since the die casting could not be proceeded with oxidizing but only powder-coated,meanwhile powder-coated would be slightly thicker which will affect the tolerance; Finally , we proposed the extrusion molding method which can be oxidized, and there is basically no difference in shape, Mr hoy was satisfied with it and really appreciate our suggestion and support.
On April 18th, 2018,we began to explore the big hexagon. Firstly Mr hoy wants to make one with ABS or aluminum but cost should be cheap but finally both them are too high to proceed with . On May 31th, we began to discuss the manufacturing of 90pcs of big hexagons, as the price meet his budge and he trusts our processing quality , on June 8th, we began to manufacture 45pcs of it . On July 3rd, 100pcs of latches are ready to machining which are matched to big hexagons. During cnc aluminum machining, it was found that as T-shape cutter is not able to makes full contact to parts and 1.5mm gap is existed which makes the arc 1.5mm away from the original drawing;Meanwhile,the latches should make full contact to the arc of big hexagons, then we check with Mr hoy whether it is ok to change the design of latches,we suggest that the material can be changed from AL6061 to AL7075 or even stronger material if he worried about the strength of the latched,after understanding the difficulties with the slotting T-shape cutter, he told Michin to proceed with AL7075.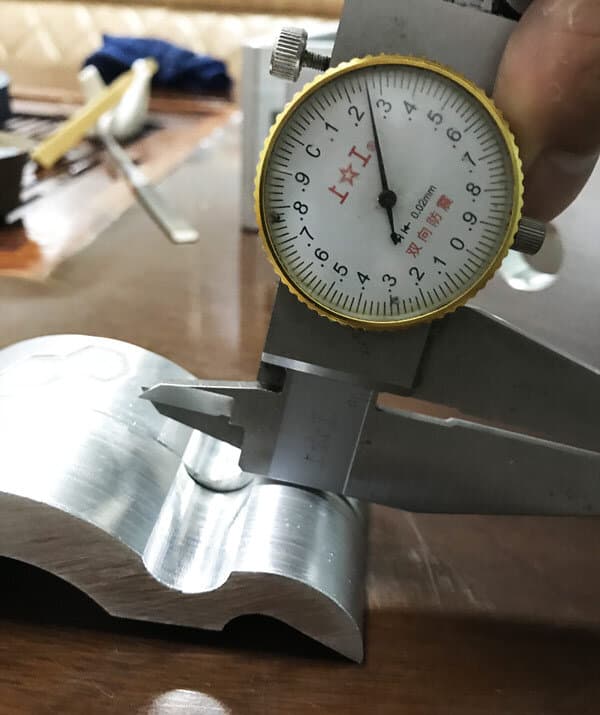 When receiving the latches and big hexagons,Mr hoy emailed Michin that the latches work great and he think that DDPROTOTYPE did a wonderful job on the machining and finishing, he is very happy with our cooperation and communication and the meticulousness that we took care of this job.
On June 12th, 2018, we began to explore the manufacturing of medium-sized hexagon,when discussing the position where the T – shaped cutter can not reach,Mr hoy were very satisfied with our service spirit and cnc aluminum machining expertise, and he said that always such a pleasure to cooperate with DDPROTOTYPE.