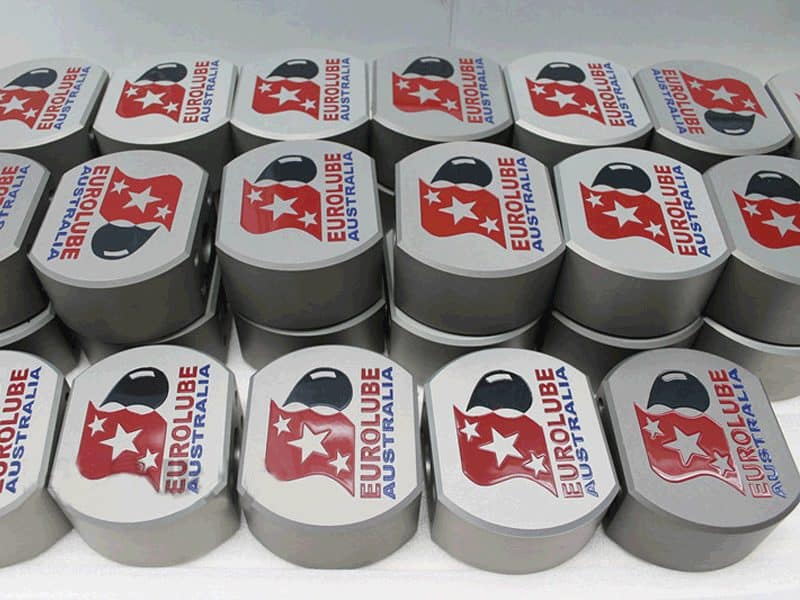 Anodized Aluminum
Anodized aluminum is a very popular prototype, very easy to be machined, beautiful appearance, corrosion resistance, is the preferred solution for many designers. Hendry, a designer from Australia, is committed to the development of water fluidding. He searched for aluminum prototyping in Google and found DDPROTOTYPE, a leading prototype machining company in China. For this project, red, black and blue three luster colors, and the need for laser engraved logo are the challenges in CNC machining. The hard anodized aluminum prototype has stronger corrosion resistance and longer service life than ordinary anodizing. DDPROTOTYPE took 9 days to complete the project. DHL express delivery only took 4 days to reach the customer's address in Australia, thus establishing a long-term strategic partnership.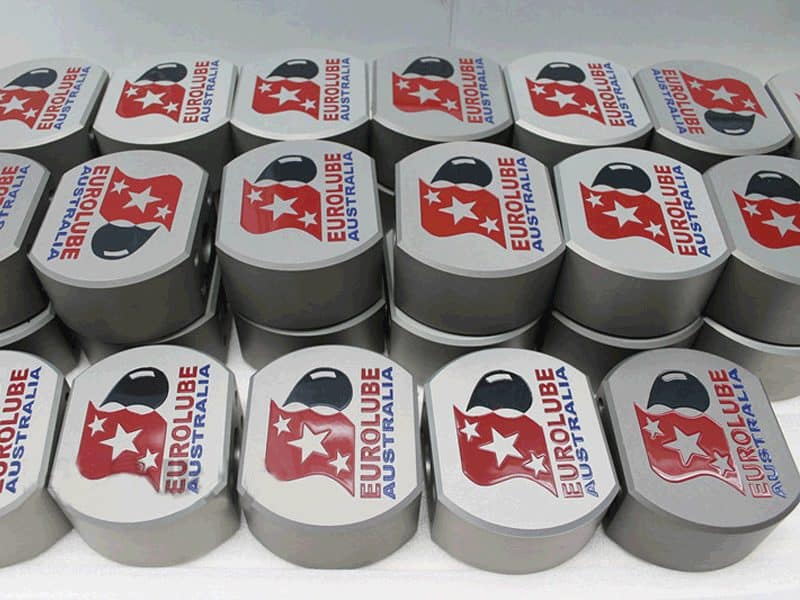 Project Overview:
Prototype Manufacturing: CNC Aluminum Machining

Prototyping Material: Aluminum 6061-T6

Finishing Service: Laser Engraving, Hard Anodizing, Glossy Painting

Prototype Tolerance: ± 0.05 mm

Prototype Quantity: 50 Pieces

Lead Time: 9 Days
As the geometry of the aluminum prototype is not complex, in order to minimize the cost, DDPROTOTYPE chooses to use a 3-axis CNC machining center. CNC machining center from fanako, Japan has strong milling ability, fast machining time, and can mill smooth aluminum parts with strict tolerance. The tolerance of ± 0.05 mm for aluminum prototypes is not a difficult thing, it should be said that it is very easy.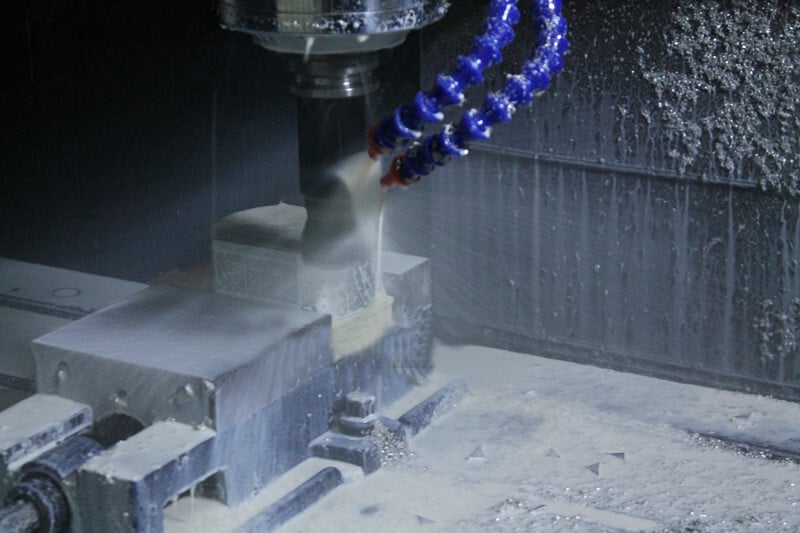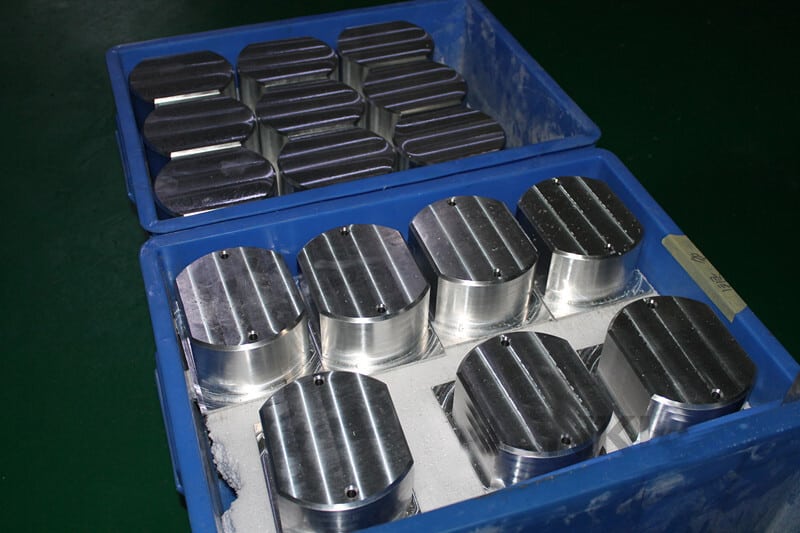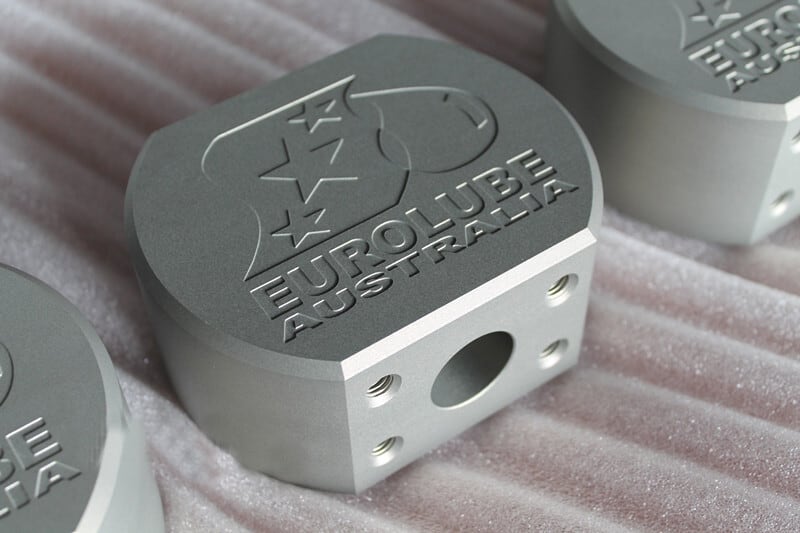 CNC milling aluminum prototype. The drill bit of FANUC CNC machining center rotates at high speed, and the surplus material is removed by subtraction process. After 2 hours, the smooth milling surface is obtained, thus eliminating the manual intervention and greatly saving the production time and cost.
According to the size of the screw hole marked on the drawing, the engineer uses M8 tapping to process the required four screw holes; DDPROTOTYPE has strong hard anodizing ability, which eliminates the milling trace on the surface of the prototype, thus improving the surface smoothness of the prototype.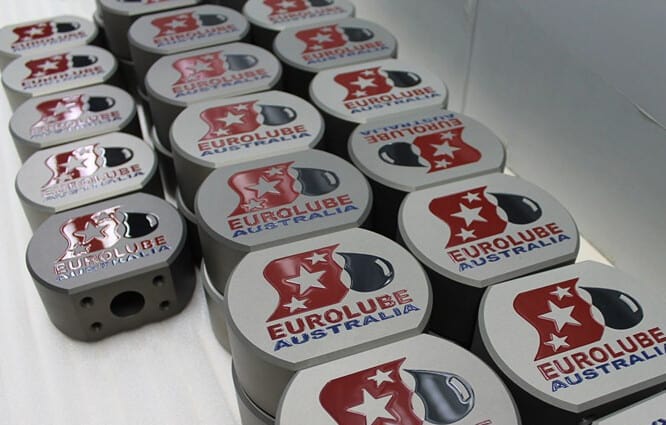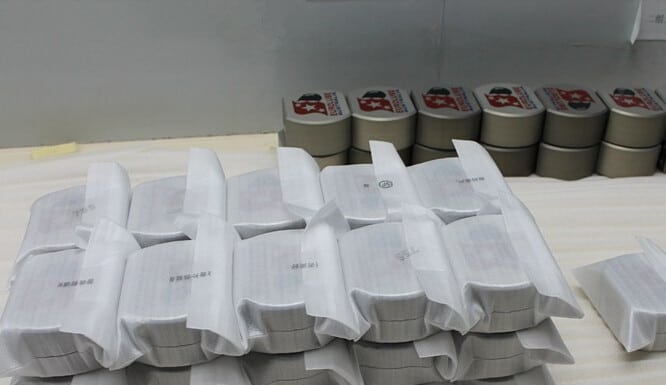 Drawing three different gloss colors on the surface of aluminum prototypes is a challenge, which requires strong painting ability and correction experience. Fortunately, the engineers of DDPROTOTYPE have 15 years of rich experience and are fully equipped with this ability. Drawing red, black and blue colors has been fully recognized and respected by customers.
DDPROTOTYPE and DHL have established a long-term cooperation relationship, each order has more than 40% discount, so the freight is relatively low. It usually takes only 3-5 days for parts to be delivered to European and American countries, which is very fast. It took only four days for Hendry to receive a satisfactory prototype. Before shipment, DDPROTOTYPE carefully checked the quality of each part and wrapped it in foam bags for safe transportation.