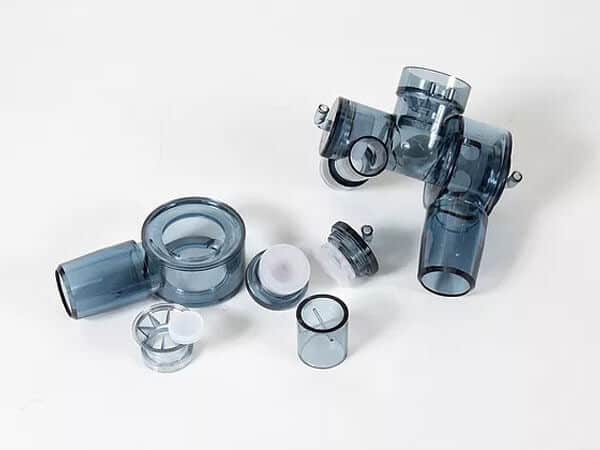 Medical prototyping service
DDPROTOTYPE has dozens of advanced CNC machines, EDM, WEDM and other equipment from the United States and Japan, which can provide medical prototyping service to meet the needs of customers. DDPROTOTYPE provides one-stop medical prototyping service, and provides rapid prototyping and low volume manufacturing solutions. As we all know, the rapid and successful completion of clinical trials is the premise for medical products to enter the business. Getting a satisfactory medical prototyping service is the foundation of your medical product design and development process. You can put medical prototypes into laboratory or clinical trials as soon as possible, and finally put them on the market faster. From small-scale handheld devices to large-scale treatment devices, DDPROTOTYPE provides a complete medical device prototype design service. From concept model validation and functional prototype testing to small-scale production, it has both cost-effectiveness and faster delivery speed.
Rapid development of innovative medical devices
Anyone who has gone through the process of developing medical devices knows that the design and development of new medical devices can be expensive and time-consuming. Innovation is the only feasible solution to break through the barriers of medical development and cost-effectiveness, but it needs many steps in the process of medical prototype design and manufacturing. DDPROTOTYPE has been involved in the development of many medical devices, helping many designers from concept design to best practice, and can meet the needs and functions of medical prototypes, and finally bring innovative medical devices to the market.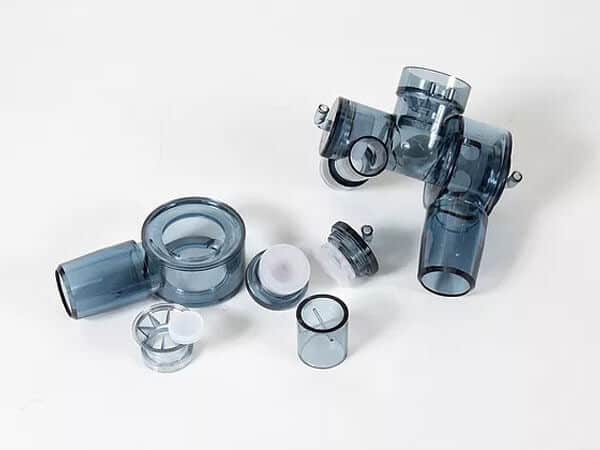 DDPROTOTYPE Specializes in Medical Prototyping
Experienced, have a lot of case knowledge reserve from prototype to production; accept the challenge of any medical prototype.DDPROTOTYPE provides rapid prototyping capabilities with complex functions for concept and market testing of medical devices and healthcare products. Our prototype development services for the healthcare industry also provide you with the opportunity to check for design defects, usability improvements, and functionality before you go into production. You can also contact us immediately to understand the production cost, schedule and material requirements.
Medical Prototyping Video | DDPROTOTYPE
DDPROTOTYPE not only determines the key details and fully understands the conceptual prototype design intent, but also brings the product concept of medical equipment into the manageable scope, so as to promote a clearer conceptual model and provide feasible feedback.

Medical function prototype development can be used to test design iteration and improve the performance of medical products, so that any problem can be found and corrected before the final product production, and reduce investment risk.

The engineering prototype of the medical equipment matching the final product is used to verify the design, engineering and manufacturability before putting into mass production. It can be more easily invested in expensive tools when fully recognized.

Fast tools and low volume manufacturing will be the bridge between prototype and production, and enable medical prototype to be put on the market faster at affordable price. This is a balance between preemptive market share, competitiveness and cost.
Accept the challenge of any medical prototyping
With years of experience, DDPROTOTYPE specializes in medical prototyping services to many medical device manufacturers around the world. Our extensive experience in all stages of prototyping and development ensures that your product is perfectly matched to your imagination. DDPROTOTYPE transforms your ideas into medical prototypes as soon as possible. From the testing and iteration of the first prototype to the demonstration of the physical concept of the new product, or even small or large-scale production, we will help you all the way. Our medical product prototype development functions include well-equipped internal 5-axis CNC machining workshop and finishing workshop, 3D printing, polyurethane casting and rapid tooing, which can meet all your medical prototyping needs. With 15 years of experience, we are ready for any prototyping challenges we may encounter.
Precision CNC machining for medical prototype
CNC machining has been playing a very important role. In the high-precision and high tolerance manufacturing industry, there may be no other technology that can be equal to CNC machining. DDPROTOTYPE is an expert in CNC prototyping services in the medical industry, focusing on high-precision visual design models and functional prototypes. From 3-axis CNC machining for simple medical parts or short-term machining to 5-axis CNC machining for precision machining, these machining capabilities enable us to process plastics and metals efficiently and economically.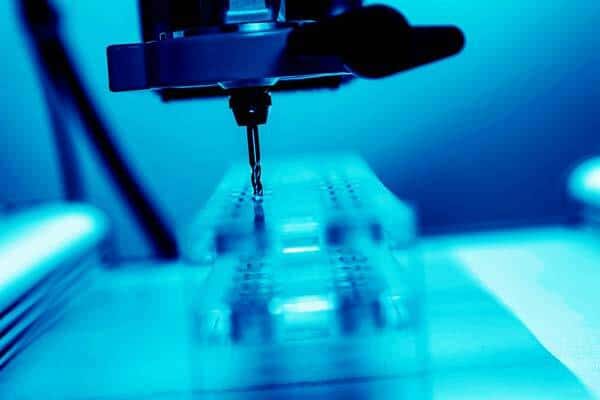 Various materials can be selected, including production grade plastics and various metals.

High precision, reproducible and excellent surface finish and details.

Fast turnover, CNC machining can run continuously for 7 * 24 hours.

The expandable quantity ranges from 1 to 100000.
3D printing promotes the innovation of medical industry
With the rapid development of 3D printing technology, more and more applications have been made in rapid prototyping and additive manufacturing, which provides incredible possibilities and reality for the medical industry. 3D printing can produce a single component quickly, and design iterations can be carried out quickly and cheaply for effective design debugging. The biggest advantage of 3D printing is the rapid physical presentation of complex or even extremely complex prototypes. Because the construction process of adding technology can accurately generate the shape and size of the required parts, it is very useful for early evaluation of medical parts.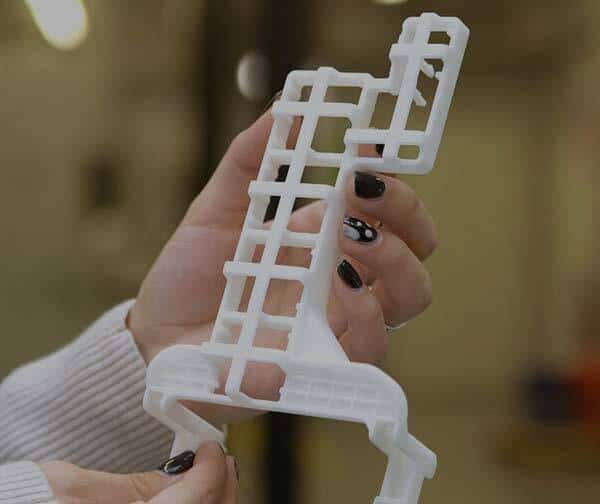 DDPROTOTYPE provides a variety of 3D printing services, including stereolithography (SLA) and selective laser sintering (SLS), which is an ideal way to speed up the product development process. From CAD drawings to actual parts in your hands, 3D printing is faster than any other processing technology. We have a strong team of professional engineers and project managers who will work with you to verify the design, appearance and function of medical prototypes, and help potential investors and customers intuitively test new products for further investment.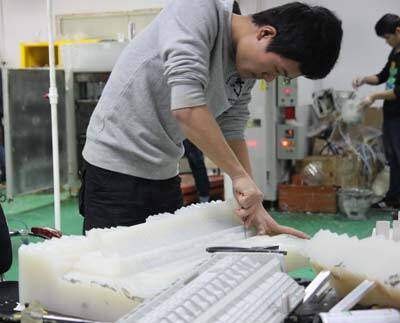 Polyurethane casting for low volume manufacturing of medical prototypes
More and more designers pay attention to the application of polyurethane casting in low volume manufacturing of medical prototype. It is an important supplement to the low volume manufacturing, with the characteristics of lower price and faster delivery time, so that the medical prototype can improve the design faster and carry out market test faster. DDPROTOTYPE's expert team provides excellent vacuum casting services for plastic prototypes and helps you strike the right balance between high-quality, end-use parts and production lead time. Polyurethane casting is suitable for 50-1000 prototypes.
Rapid tooing for medical production
Rapid tooing provides a better choice for small batch manufacturing. In the later stage of medical product development, rapid tooing will meet your needs for manufacturability analysis, engineering testing, clinical evaluation, investor demonstration or production readiness. At the same time, it will be able to bridge the gap between prototype and production, and allow all problems to be found and corrected before being transferred to manufacturing.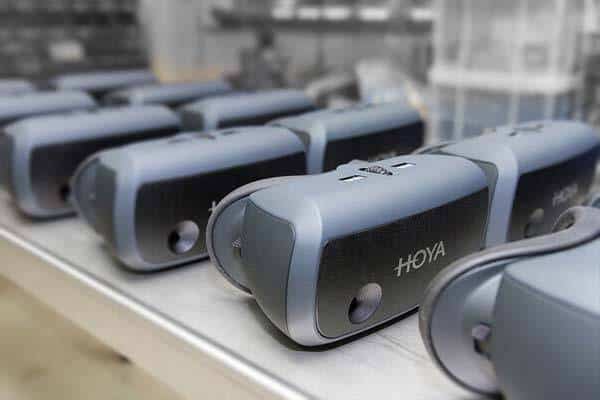 Medical Device Prototyping Applications From DDPROTOTYPE
Handheld

Surgical Instruments

Medical Carts

Electronic Apparatus

Medical Diagnostic Equipment

Ultrasonic Equipment
Medical Monitor Instruments

Laser Equipment

Medical Treatment Devices

Physiotherapy Apparatus

Anatomical Models

MRI Devices
Tables & Panels

X-ray Equipment

Teaching Aids

Clinical Analytical

Instruments

Care Equipment
At DDPROTOTYPE, we have many years of experience in the application of aluminum mold and steel mold to rapid molding, which can provide you with mass production of parts in time to support your whole engineering test and pre production schedule. We use unparalleled level of expertise to provide cost-effective rationalization advice from design, materials, production processes, manufacturability, and predict potential problems to help you solve engineering problems.