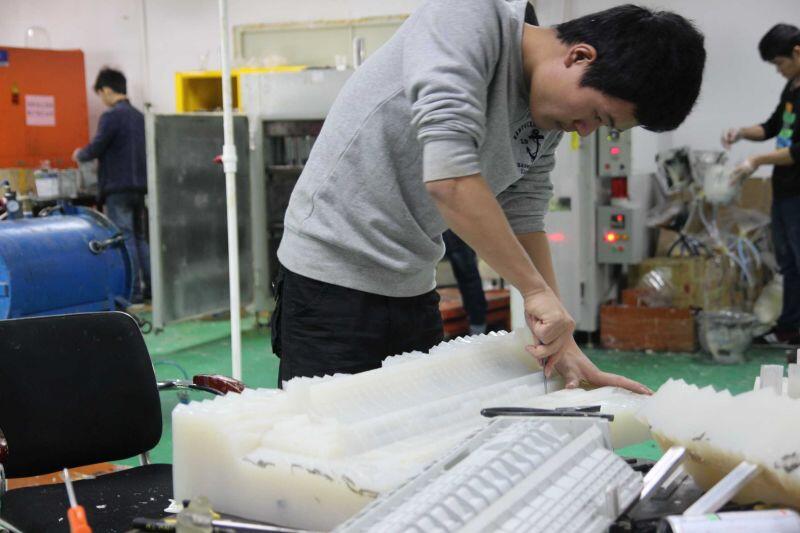 Material Selection for Vacuum Casting Process
Vacuum casting, also known as Urethane casting or Polyurethane casting, is a very diverse manufacturing process that utilizes silicone molds to create high-quality plastic and rubber parts under vacuum.
In some cases, it is comparable to injection molding, which makes vacuum casting parts especially suitable for fit and function testing, and is one of the common ways to manufacture small batches of plastic parts.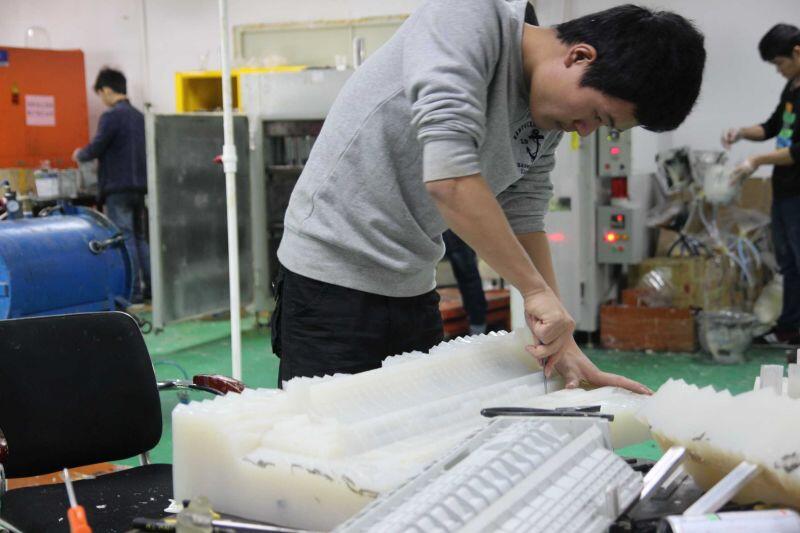 1. Advantages of vacuum casting
• Achieve high precision and meticulous detail.Vacuum casting ensures great attention to detail in the final product. The original part has the most complex geometry and the replica looks very similar to the original.
• High quality.Parts produced by vacuum casting are of high quality. The wide range of materials selection allows for a wider choice of flexibility, hardness and stiffness in the product.
• Reduce manufacturing cost.Compared with 3D printing, CNC machining, vacuum casting process is very cost-effective. Silicone molds are much less expensive than aluminum or steel molds.
• Fast turnaround.Vacuum casting takes less time to manufacture parts, which may take 7 to 10 days to make about 200 functioning prototype parts. This method is also great when you are making 2000+ products.
2. Technical Specifications of Vacuum Casting
| | |
| --- | --- |
| Turnaround Time | Up to 50-200 parts within 24 hours to 5 business days |
|     Material Selection | Different Variety of materials are available for selection |
| Accuracy | (lower limit of ±0.3 mm for dimensions less than 100 mm) |
| Minimum Wall Thickness | To ensure close tolerance requirements, a minimum wall thickness of 0.75mm is required. Recommended wall thickness of 1.5mm. |
| Maximum Part Size | Limited by vacuum chamber dimensions (1900 x 900 x 750 mm) and product volume (maximum volume: 10 liters) |
| Typical quantities | Up to 25 parts per mold, depending on part complexity |
| Surface Finish | From glossy to matte finish |
3. Material Selection for Vacuum Casting
Materials used in vacuum casting include thermoplastics, rubber and resins, all of which can mimic specific properties and characteristics:
Appearance quality

Surface Texture/finish

Transparency/Translucency

Rigidity

Flexibility

Strength

Hardness

Temperature resistance

Ultraviolet Rays

Color
Vacuum cast parts are used in a wide range of applications including automotive and aerospace, pharmaceutical and medical, telecommunications and engineering, food production and consumer goods work. Materials must accurately model the same wide range of industrial materials, including ABS, polycarbonate, polypropylene, glass-filled nylon, and elastomeric rubber.
Vacuum cast materials can simulate the following production materials and properties:
*Rubber—high elasticity
*ABS – high rigidity and strength
*Polypropylene and HDPR – high elasticity
*Polyamide and glass-filled nylon – high rigidity
*Polycarbonate and PMMA – Shock resistant, translucent, high temperature resistant
*Filled ABS – fire resistance and flame retardancy
Based on the inventory of DDPROTOTYPE, a well-known rapid prototyping manufacturer in China, offering 26 carefully selected polyurethanes similar to rubber, PP, ABS and PC. These materials offer an excellent variety of properties.
Material

Comment

Axson Code

STAR-PU Transparent Rubber

Transparent rubber substitute. Variable hardness, 40 – 70 Shore A. Translucent colors possible.

(Hei-Cast)
T0387

STAR-PU ABS

Flame retardant resin (UL94-V0 specification)

(Hei-Cast) 8263

STAR-PU Silicone

Translucent silicone that can be used as VC mold tool and also to fabricate VC part.

ESSIL 296

STAR-PU Silicone

Translucent and Food Grade. It is a platinum cured silicone.

HY-E635

STAR-PU High-Temp ABS 120C

High temp, most popular ABS compound in the EU. Auto/medical/chemically stable – up to 40 parts per silicone tool.

PX 223-HT

STAR-PU PC

Transparent. Mainly simulates filled ABS or PC.

PX 527

STAR-PU Classic ABS

This is the classic and most popular ABS compound.

UP 4280

STAR-PU Classic PP

PP resin compound – living hinges possible (typically 30 to 50 bends before breaking).

UP 5690

STAR-PU PMMA (Acrylic)

UV stable. Great for glossy, clear parts. Can be tinted or colored. This is the classic acrylic substitute.

UPX 5210

STAR-PU Rubber

Rubber/TPE resin. Variable hardness, 40 – 85 Shore A. Can be over-molded.

UPX 8400