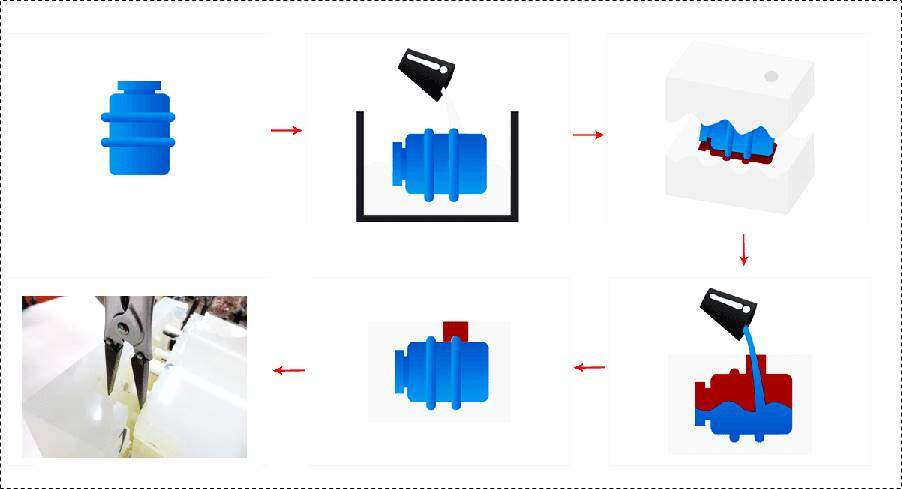 How to make silicone mold?
what is silicone mold?
Silicone mold, As the name implies, it is a kind of mold made with silicon material. It is a relatively popular rapid mold manufacturing process. With good toughness, using vacuum casting (also named as vacuum forming), can produce plastic parts with complex structure, fine surface characteristics, size stability, in line with the material characteristics of various plastic.  
Silicone mold, suitable for product development process to meet certain functional requirements of small batch trial production.
When you need to provide some samples of structural verification and functional testing for the design of new products, or you need to research customers' advice for new products to maximize your chances of securing future orders, or you may need to do pre-marketing publicity display and production preparation for a new product before commercial production, and these parts are plastic materials, so the Silicone mold is a good choice.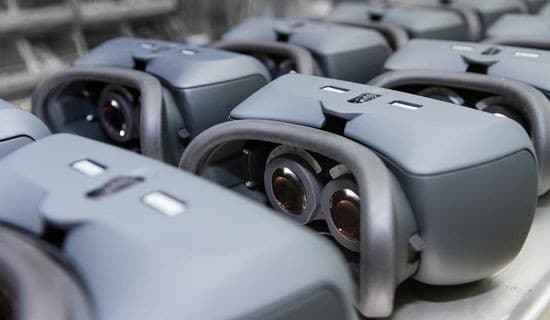 How to use Silicone mold to produce parts ?
Silicone mold available materials
Silicone mold, we can provide a variety of two-component polyurethane (PU) as casting material of vacuum casting (vacuum forming), all of our casting material are from HEI-CAST and PELNOX from Japan, as well as AXSON from France. The physical properties of the materials are similar to the commonly used engineering plastics such as ABS, PP, PA, POM, etc., there are also transparent casting material similar to PC and PMMA, or elastomer materials similar to rubber (hardness with shore A40 to shore A90), and special materials with 150℃ high temperature resistance, as well as fire-proof materials of UL94-V0 level and so on.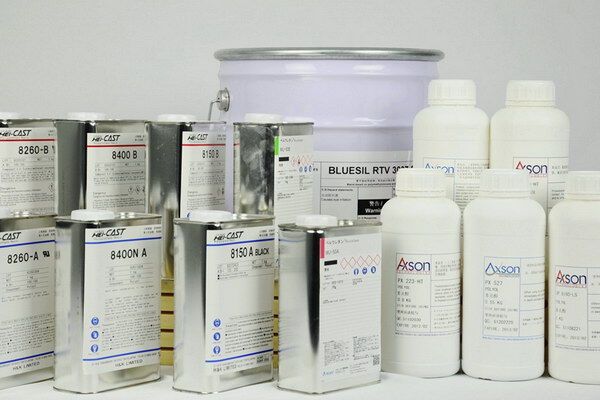 The advantages, characteristics and application of products made with silicone mold
It has excellent simulation, chemical stability and very low shrinkage rate, can reproduce fine features well of master, and is the basic element to ensure dimensional accuracy of parts. We have a set of standardized operation procedures to ensure the best dimensional accuracy and mechanical properties of products, we carefully control the operation parameters of every step in the process, which include batching, defoaming, stirring, preheating, casting, curing process. Our standard accuracy can be controlled within ±0.15mm for the parts whose length is 100mm, the highest accuracy can reach up to ±0.05mm.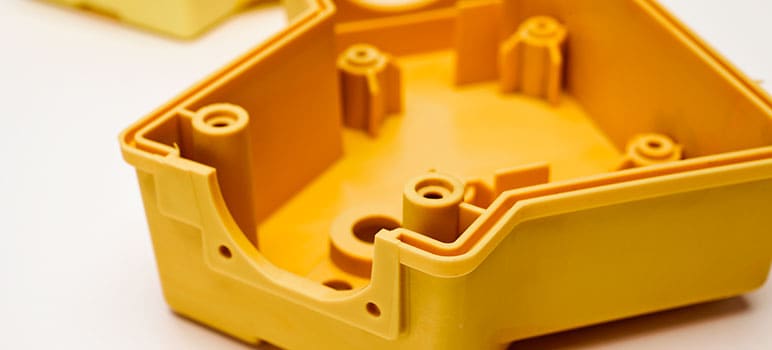 Secondary casting: it is a multi-material vacuum casting technique that combines two or more materials with different properties on the same object. Through secondary casting technology, we can cover soft plastic on the shell of rigid plastic parts, and can also embed Windows or decorative pieces and other transparent materials on the ABS shell of the product. Using this technology we can cover the surface of the hand-held device with soft plastic and meet the requirement of effect of a two-tone look, or some electronic instruments that need to meet seismic and waterproof functions.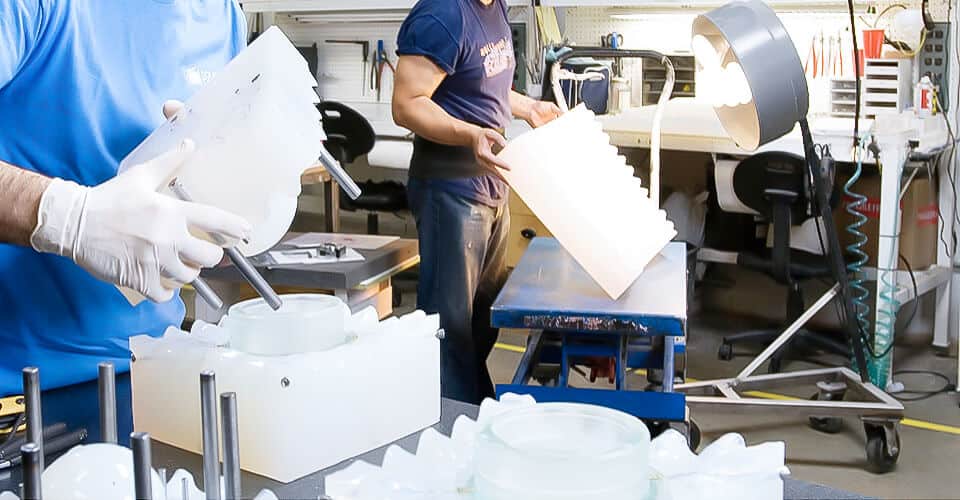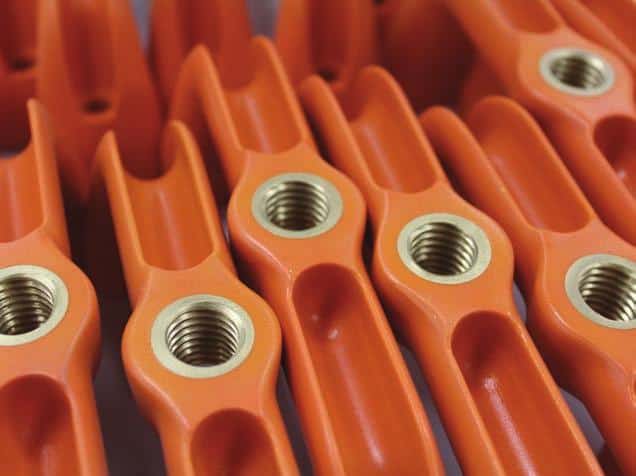 Metal inserts: Just like in-mold assembly, we put the finished metal parts (sheet metal parts or copper studs into the mold), Then pour polyurethane (PU)material into the mold. This process can meet the actual needs of customers on the product function and mechanical strength.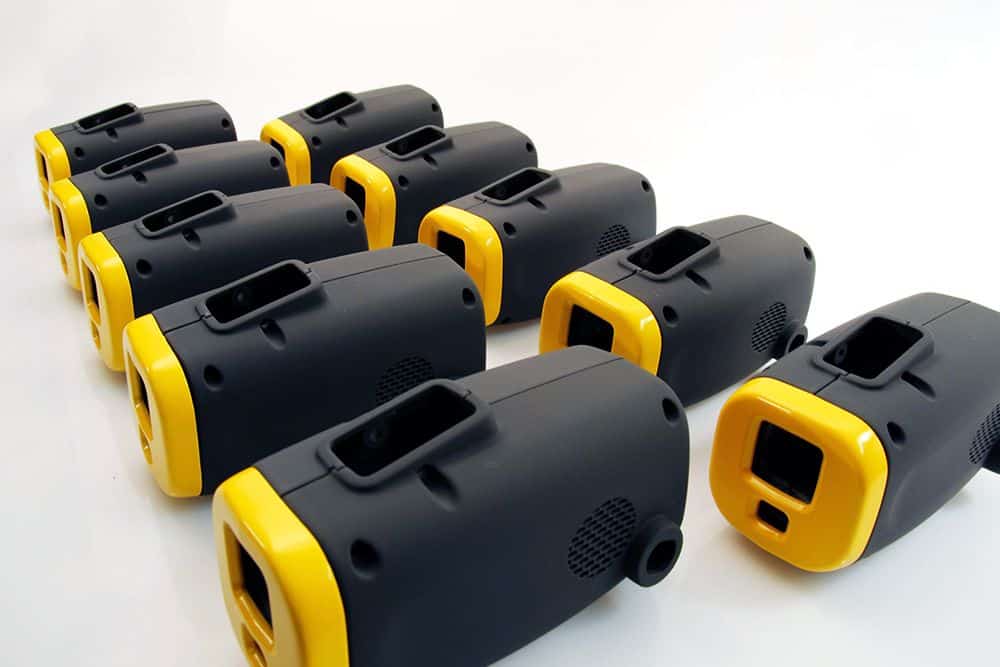 Variety of color choices: add the color required to the casting material to achieve the effect of non-painting vacuum casting parts with various different color .
Variety of surface texture choices: paint different texture on the surface of the master and then mold to imitate the effect of the etching texture, leather texture and any other texture in the surface of vacuum casting parts, this is what we can do. The true value of us in rapid prototyping is to fully show the designer's intentions.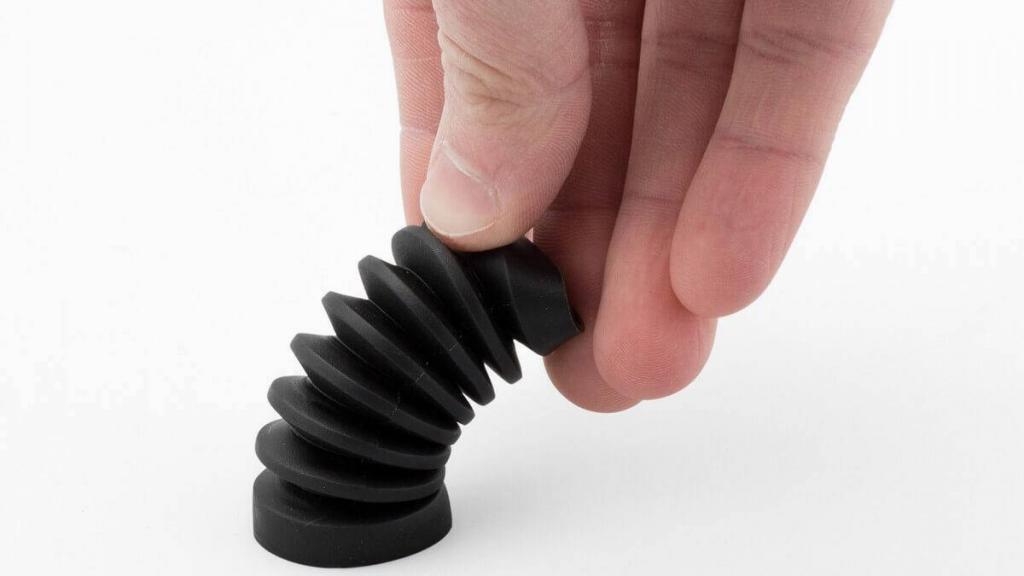 Large dimension parts and complex structure parts: we are proud to be able to produce large dimension silicone mold and complete the pouring of products. We have a large vacuum casting system that can accommodate the mold size of 2.0m * 1.2m * 1.0m, and our technicians are skilled in controlling the dimensional accuracy and deformation of large workpiece. This enables us to successfully complete small batch trial production of automotive interior and exterior decoration parts such as instrument panel and door panel. The dimensional accuracy of all parts can be controlled within ±0.2mm of positioning hole, ±0.4mm of mounting hole , and ±0.7mm of general size and surface profile, and meet the strength requirements of 10000km road test.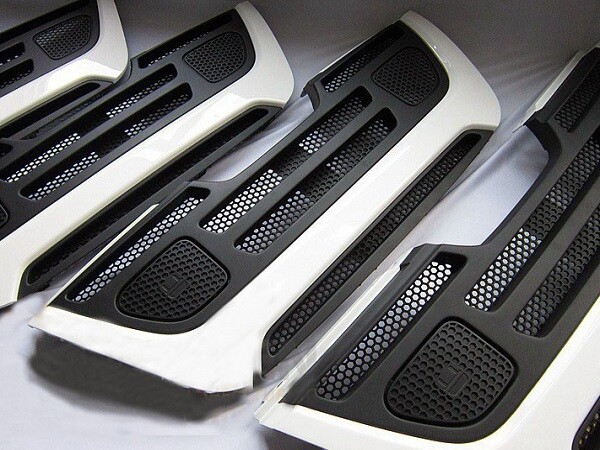 The lifetime of single silicone mold, and lead time of related products
DDPROTOTYPE can quickly make the master for the replication of the rapid silicone mold, and can make the silicone mold of the product required in a few days, and then use the silicone mold to cast polyurethane plastic products. Compared with the lead time of traditional steel mold which require 30 to 90 days, This process can shorten 90% of the time, processing cost is about tens of one of the injection mold. The lifetime of the silicone mold varies according to the complexity of the parts. It can generally cast 15 to 30 pieces of parts, The pouring time of each product is about 1 to 4 hours per piece, and the large size parts may need 4 to 8 hours per piece.