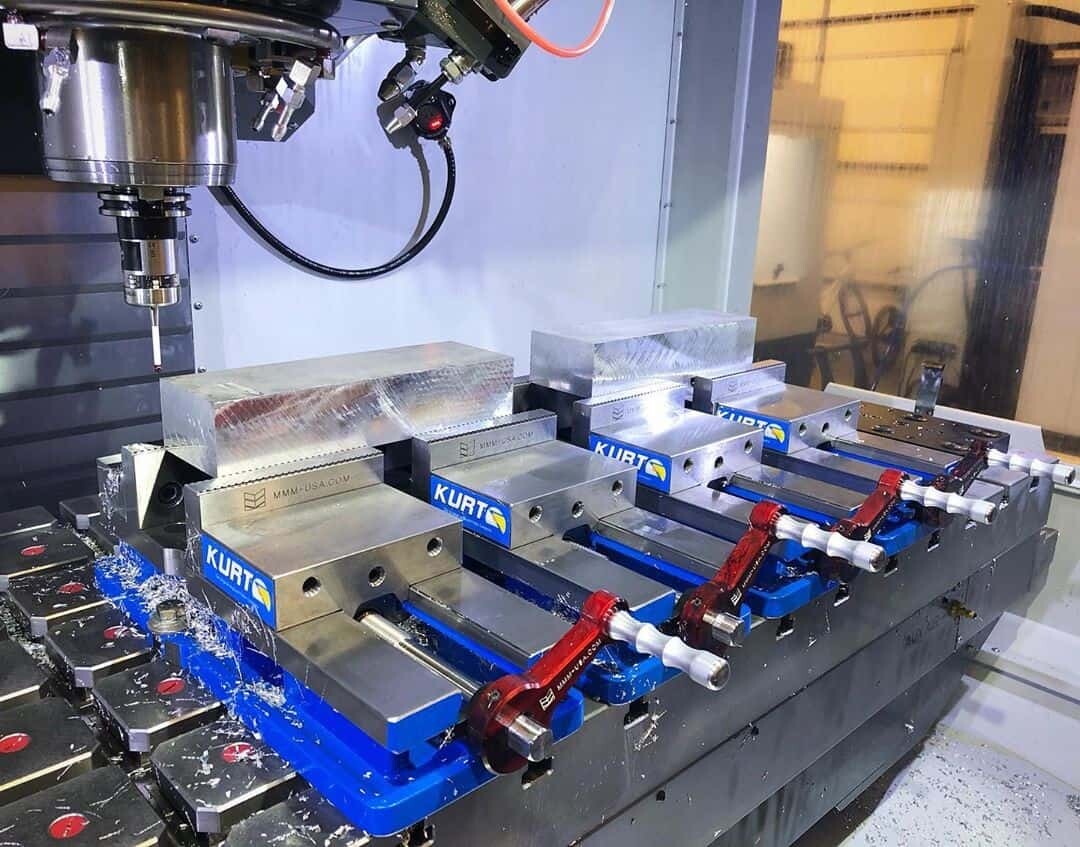 Factors Affecting CNC Machining Quotation
When you make up your mind to start a prototype project, if CNC machining is the first choice, then the quotation of CNC machining will be one of the topics you concerned. You will be surprised for the huge price differences, when you received the quotation from different supplier in different countries. You will worry about the quality when you choose the lowest price, and concern it's will out of budget when you choose the highest price. So what should be done? Next let we discuss the factors that affect CNC quotes, and how to choose the right manufacturer for your project.
Prepared 2D or 3D drawings
In order to get a CNC machining quote as quickly and as accurately as possible, you should ensure that the required details are get ready.
Material. Quotation of CNC machining is the same as for other types manufacturing, the material you selected affects CNC machining costs, as different materials with different processing difficulty. Of course, some raw materials are inherently expensive. CNC machined metals and plastics, including copper, steel, stainless steel, aluminum, titanium, alloys, nylon, PVC, ABS, PEEK, POM, etc,. Per 2019 year market price of raw materials, a common plastic like ABS costs about USD$15, but the same size for PEEK the cost around USD$220, due to the sturdiness and dimensional stability of PEEK. Likewise, for metals, a sheet of 6061 aluminum cost around USD$23, same size of 304 stainless steel around USD$137, but same size of 316 stainless steel which with precision grinding around USD$282. The price of CNC machining metals is usually higher than plastics, and the price of CNC machining stainless steel is much higher than CNC machining aluminum alloy, due to the consumption of cutting tools is relatively large, and request experienced operator, also need take more security measures. Therefore, the selective of material has an important impact on CNC machining quotation.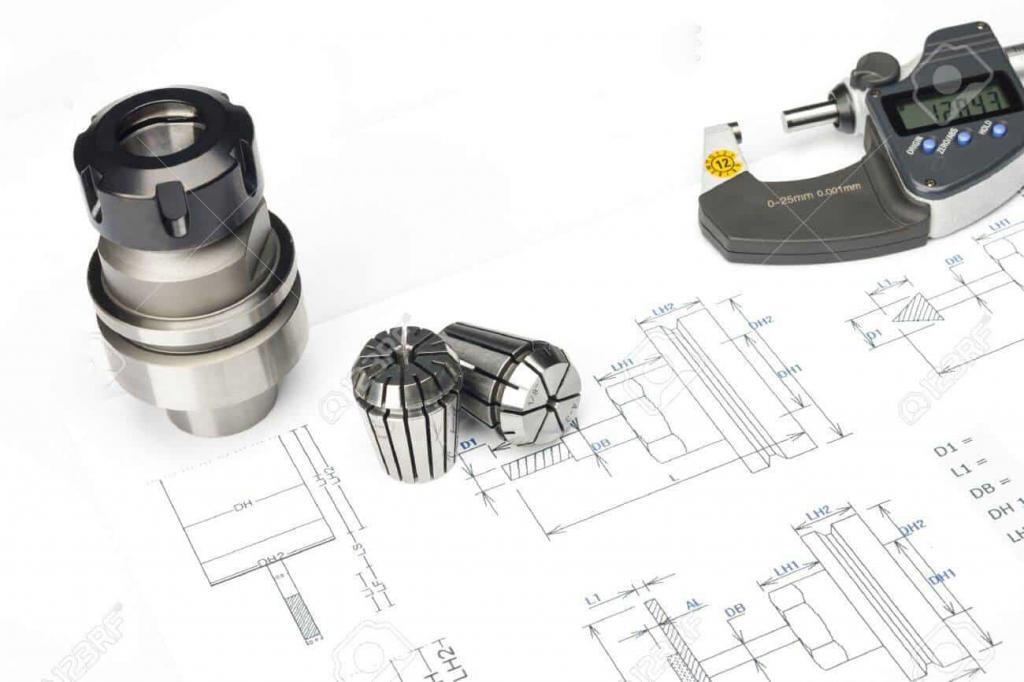 Dimensions. The dimensions and overall geometry of the parts are also important factors in a CNC machining quote. Obviously, the large size of a part, the more material it will take.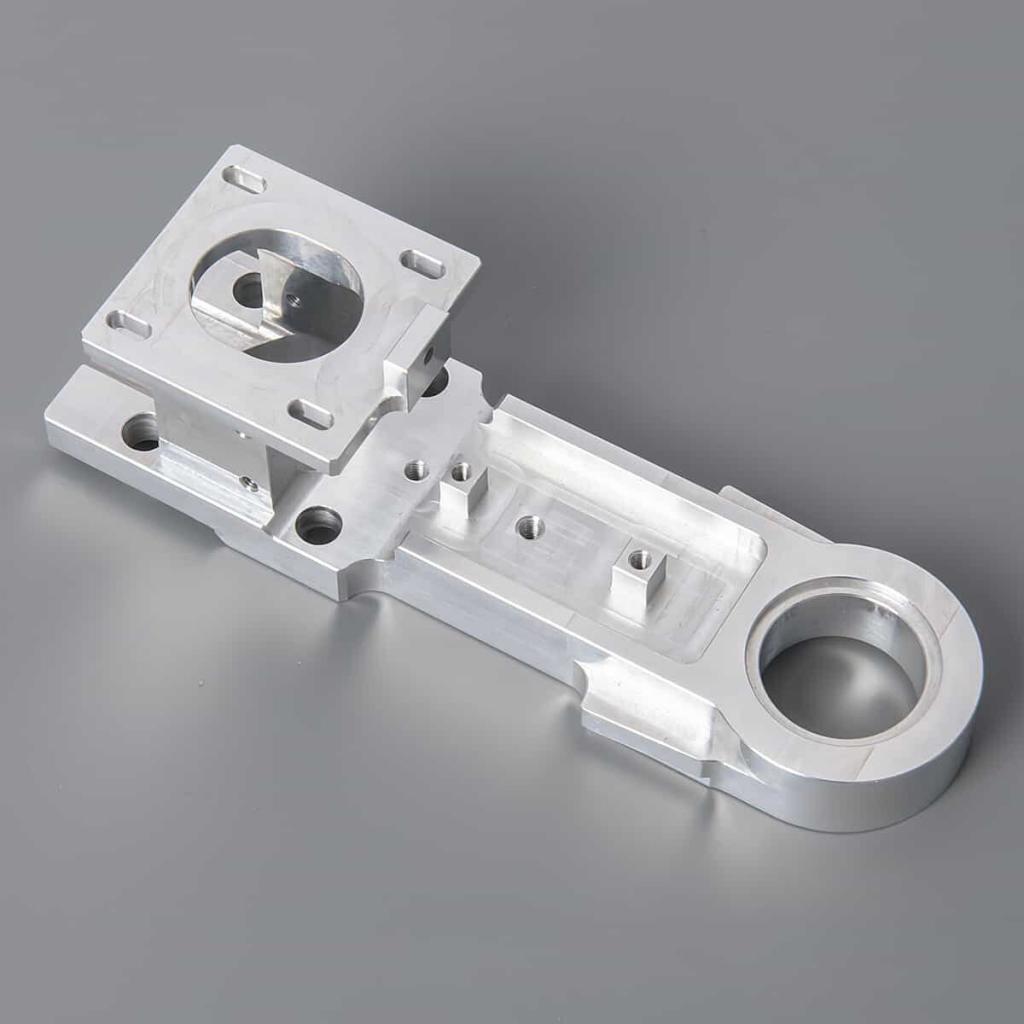 Geometric shape. The more complex of design, the costs will be as much higher. Therefore, too many aesthetic features should be avoided while meeting the function. For example, the thin-walled parts design should be avoided, as the cutting tools will vibrate during CNC machining process, then the tolerance will be affected, which will bring challenges for prototype manufacturing. Standard minimum wall thickness is 0.8mm for metal parts, and 1.5mm wall thickness for plastic parts. Sheet metal fabrication is desirable and economical method for thin-walled parts manufacturing.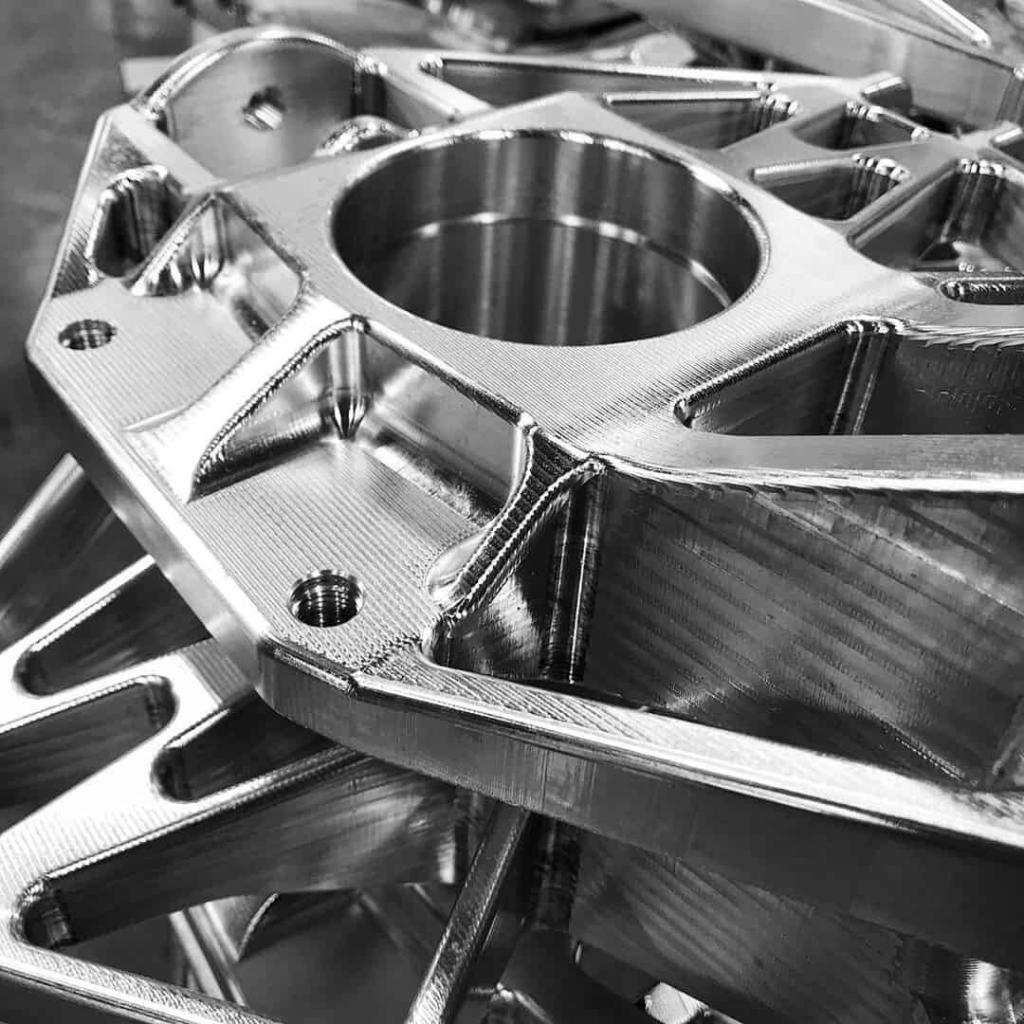 Tolerance. Parts with very tight tolerance requirement, better surface finishes or difficult to form geometries shape will cause more cost. For example, avoid "bent holes", long threads and deep cavities.
Quantity. The running time of CNC machining centers is misunderstood usually, and it is one of very important cost influencing factors. The manufacturing of a single prototype will request multiple operations and steps to complete. Each of these operations requires CNC machine setup, such as programming. From a basic operation, the required tools and consumables must be collect together to perform, where a lot of adjustment is required also. Some setups may take several minutes or couple days or even weeks to complete. Therefore CNC machining for single prototype will be very expensive. If the same setup is performed to run hundreds or even thousands, the same setup cost can be amortized, which resulting a significantly cost reduces for per piece.
Selective of CNC machining center
The machines is one of important cost influencing factors for create a part. CNC machining center can use 5-axis machine to complete the part, or does it require multiple 3-axis machines? What size machine is required? Modern machining equipment is very expensive, and different machine type, brand, quality, size and capability affect the cost also. For example, if you need manufacture a impeller, you must to use 5-axis CNC machine, as 3-axis machine cannot achieve it.
Most parts request additional processing, such as heat treatment, special machining operations, surface treatment and special coatings. All of these requirements will increase the cost of the parts, and should be assessed for the necessity and value.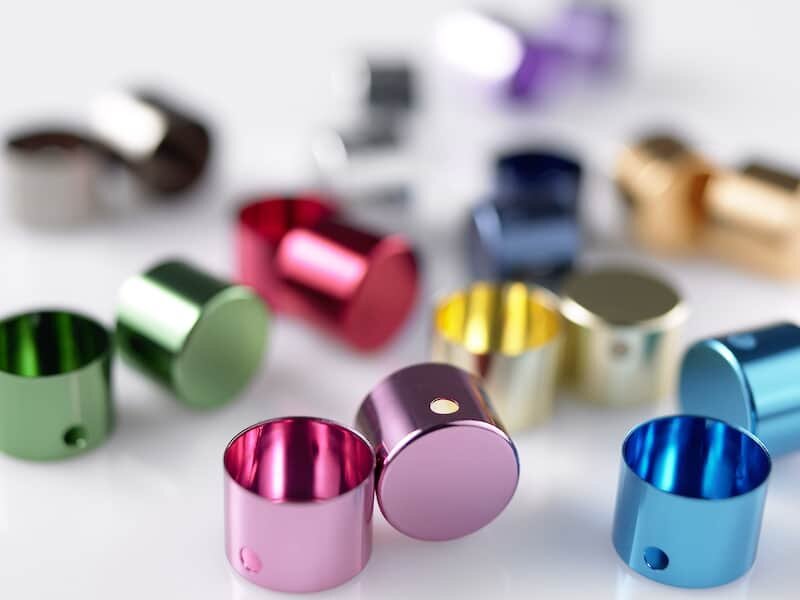 The skill level of the operator
More complex machining jobs require the expertise of more trained engineers. The skilled and experienced engineers do not come without cost. Nothing can replace on-the job experience and on-the-job training, regardless of any formal training program. But many modern engineers have relevant formal education and on-the-job training. Even with a lifetime of machining experience, the industry changes and evolves so fast, an engineer must be a life-long learners to keep his skills going ahead of the times.
The country of the manufacturer
CNC machining parts requires using many different materials, like lubricants, coolants, chemicals and safety concerns. Different factors such as raw materials in different countries, requirements for environmental protection, taxes and wages of employees are also important factors that affect the quotation of CNC machining. Generally, CNC machining parts manufactured in China, the cost will lower around 30%-50% compare to Europe and US market.
Your CNC machining projects would be a great start to your business, but how do you choose the best CNC machining factory? Factors you may need to focus on when making the decision include: experience, service, materials, equipment, quality and certification. In China, CNC machining is widely used in rapid prototyping and small bath manufacturing, and then to large batch manufacturing of parts. CNC machining in the economic developed coastal city of China's city has formed a scale. Especially Shenzhen city, CNC machining technology is particularly developed, with strong supply chain support, the core advantages of fast turnover, high quality and low price. Therefore, sourcing CNC machining service in China is becoming more and more popular.