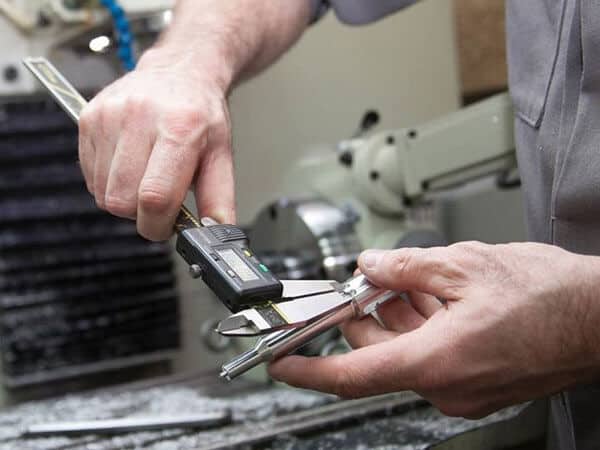 CNC Machining Shop
DDPROTOTYPE is an excellent CNC machining shop and has a team of prototype manufacturing experts to meet the various needs of customers' prototype machining. DDPROTOTYPE works with certified suppliers to provide multiple finishing services for a variety of prototypes. This allows us to provide one-stop solutions for innovative OEMs. Tolerances affect product design, manufacturing, and quality control, which is critical to the successful operation of the final prototype. Customers sometimes ask us why prototype machining or production of parts is so expensive. Many times, designers don't realize that adding a decimal point to the overall tolerance will increase the cost of prototype machining by two to three times.
Therefore, failing to specify additional decimal tolerances for technical reasons can cost thousands of dollars for prototype manufacturing. This is because tighter tolerances require extra care during machining and inspection to ensure the desired accuracy.
Interacting With Customers
In the early stages of product development, DDPROTOTYPE interacts with our customers to understand their functional requirements and help them optimize part designs to reduce manufacturing costs. Choosing the right tolerances can help you ensure product quality, ease of manufacturing, and shorten time to market. If you don't know or are unsure about the tolerances that fit your project, please feel free to contact us.
DDPROTOTYPE will guide you through the key points of the decision, help you determine critical tasks and determine the appropriate tolerances for the part, of course, within a reasonable budget.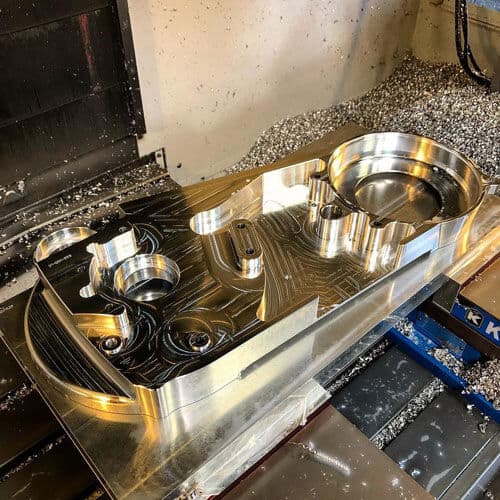 Choosing the right CNC machining shop
CNC machining is the process of removing material from a raw block of metal or plastic, which we can describe as a subtractive manufacturing process. Starting with a solid piece of material, the tool will remove excess material until it is machined to the desired shape and size. Compared to 3D printing, using 3D printers to build parts or components layer by layer is an additive process.In CNC machining workshops, mechanics can use almost any material, such as stainless steel, copper, steel, PC and polypropylene.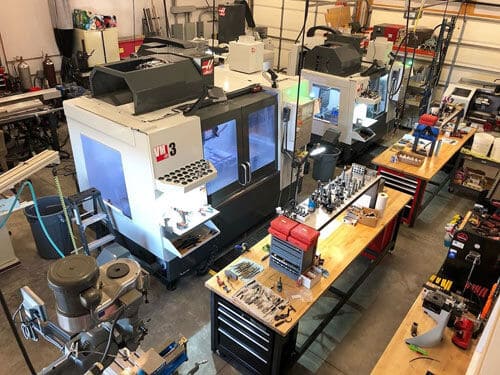 DDPROTOTYPE can process more than 150 materials, including various special materials, special steels, titanium alloys, nickel alloys, aluminum alloys, etc., and we have a global procurement team. We have corresponding inventory of special materials required by customers. Check out our library of commonly used materials.
Can you guess what happened in the CNC workshop? It turns out that a lot has happened. I can imagine that a rough aluminum alloy block, after three hours of work as a mechanic, presents a magnificent work of art, is it incredible? From beginning to end, the whole process is complex and impressive. In fact, becoming a mechanic is not easy. It requires not only knowledge of the tools, but also the skills required to perform the job correctly and effectively.
Choose the best CNC machining shop for your project.
Before placing an order with the mechanical workshop, it should be ensured that it has the required expertise, precision equipment and production capacity to meet the project requirements. Precision prototypes and components should be produced directly by the prototype manufacturer, who may have a formal idea of your part plan. In many cases, the parts should be machined to your specific combination and the prototype should be delivered to your hands on time. Of course, prior to this, the prototype was subjected to CMM quality inspection to ensure that there is a tolerance between the part and the design file. If the part or assembly you need requires a high level of skill to produce, choose an experienced machining shop to create the type of part or assembly you need and understand the requirements of the application when using the part.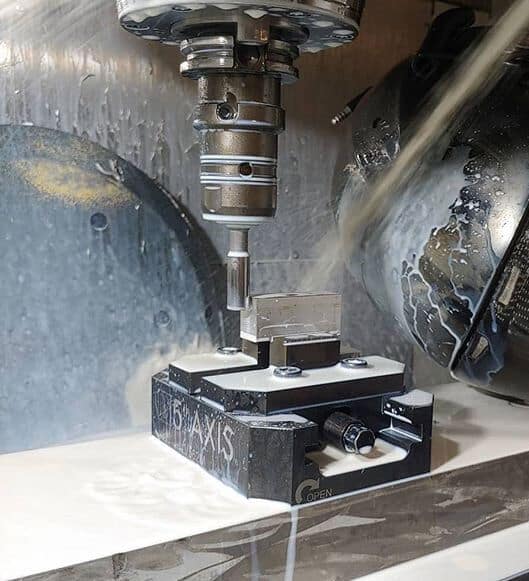 CNC Machining equipment
Every customer always wants to get the right quality service from the CNC machining shop. You need to consider not only the level of qualifications of your employees, but also the equipment in the machine shop. Often, a machining shop's capabilities are defined by the type of complex machine it has when it executes a project. Learn about DDPROTOTYPE's dozens of CNC processing equipment from Japan and the United States, as well as other advanced equipment.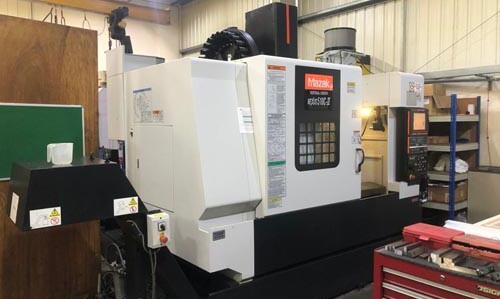 Production capacity
The size and number of items vary. Some machining shops are limited by capacity, while others can handle as many orders as possible. Before meeting your needs, you should look at the number of parts currently being processed in this machine shop. You don't want to choose a shop that mainly produces 200 or 500 items that require the following parts. However, if your project is disposable and involves smaller parts, the machining shop that handles such projects should be reasonable. This is because small machining shops provide personalized services and can effectively handle customer needs.
Custom CNC Machining services
The evolving business environment is constantly changing in terms of technology and component manufacturing. Therefore, the new manufacturing process using new equipment and unique technology can successfully complete the task of prototype processing. This requires the services of a custom machining shop that can provide such parts that are not currently on the market. Therefore, custom prototyping requires a custom shop that will meet your goals and coordinate with manufacturing and auxiliary processes. DDPROTOTYPE is one of them. It is a CNC machining and mechanical workshop that produces high-quality metals and meets customer requirements.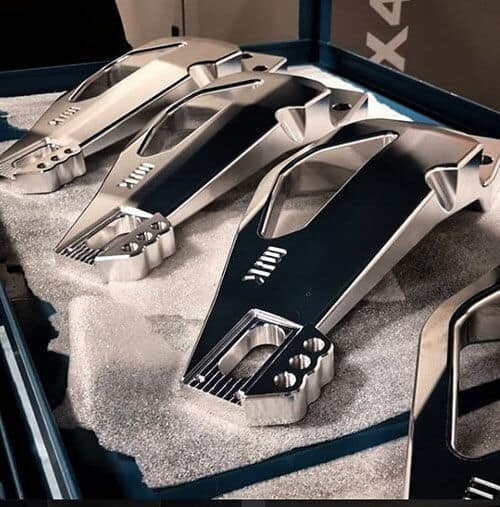 CNC machining service fee
The prices of CNC machining workshops vary, and different quality services are also provided. Due to the ever-changing level of competition in the market, the fees charged by machining shops are different from each other. Negotiation is one of the key factors in always choosing the right machine processing plant that can charge you the right service price based on your budget and project requirements. If price is a major factor in your decision, you can always find a local machine store online and compare costs. In contrast, stores with lower offers are not necessarily the most suitable. Their delivery scores may be poor, or the quality of the work is not good, which is why sometimes the cost is lower. Search and compare price information before deciding which machining shop to buy.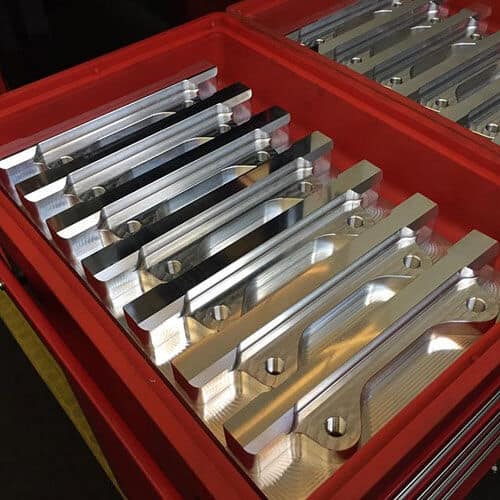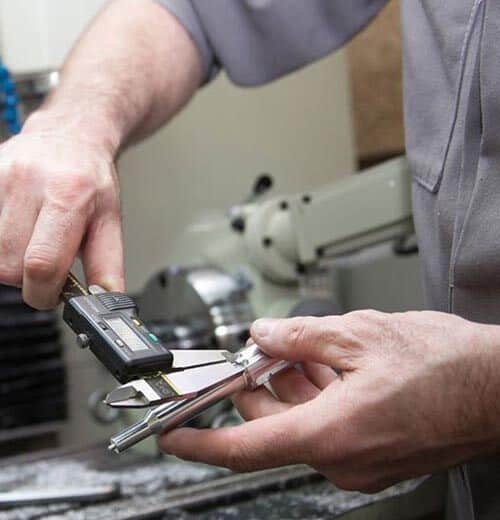 After sales service
Several mechanical processing plants provide after-sales service to customers. These services are provided to ensure that customer expectations for product and service quality are met. Its scope includes free inventory, free DFM feedback, spare parts provided during designated periods and free maintenance. Because of the positive word of mouth associated with satisfied customers, most stores use it as a marketing tool. Therefore, it is recommended to choose a machine shop that provides this service to take advantage of the free service. Workshop services include tool management for everything from aerospace precision parts to electronic housings. If repair shop services are needed, make sure to choose a company with proficient, advanced hardware and production capabilities to handle your request.
Why choose DDPROTOTYPE for your next project
When you partner with DDPROTOTYPE, our customers can take advantage of our free manufacturing design feedback to help reduce the cost of their CNC machined parts. More than thirty advanced multi-axis CNC machining centers use synchronous milling and turning technology. Our ability can produce parts with high precision sizes from 1 inch to 80 inches required by customers. We have become a value-added source of turnkey turnkey services for high-tech companies. DDPROTOTYPE Advanced Manufacturing works with certified suppliers to provide multiple finishing services for a variety of prototypes. This allows us to provide one-stop solutions for innovative OEMs.