Rapid Tooling
DDPROTOTYPE provides aluminum mold and steel mold for rapid tooling according to the needs of customers. It can hand over the parts of your designated materials within 2-5 weeks. From functional prototyping to low volume production to mass production of parts, we combine rapid injection molding advanced equipment with proprietary technology and experienced manufacturing teams to provide high quality injection molding parts, so as to help you reduce design risk and save overall production cost.
Rapid injection molding service
Low volume production is the best way to save time and cost to test the shape and assembly of products and to conduct preliminary market test, but in any case, it can not meet the final surface treatment and functional effect of injection molding plastic parts. If your production mold is extremely complex and takes months or even longer to be ready, then rapid tooling (also known as fast tooling) is the ideal choice for you to quickly mass produce parts at a lower cost.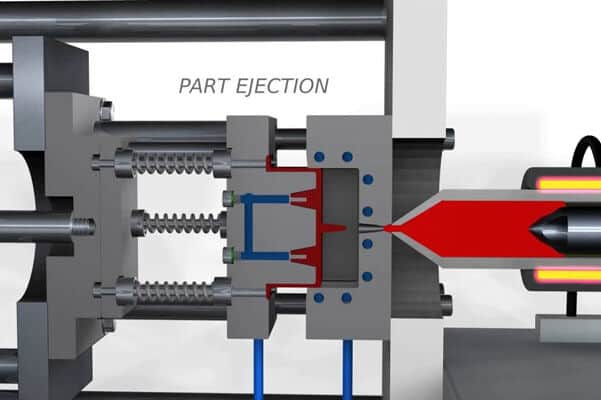 Our capabilities
DDPROTOTYPE invested in an independent injection molding plant in 2016 to provide rapid injection molding and traditional injection molding services using a variety of materials and technologies, as well as bridge tools for prototype testing and pre mass production evaluation. We will deliver injection molded parts according to your plan and help solve any problems that may arise in the whole production process.
At DDPROTOTYPE, we have a team that specializes in rapid tooling for aluminum and steel. With technical experience in injection molding, rapid injection molding, CNC machining, EDM / WEDM machining and special finishing, ensure that the parts produced meet and exceed your highest expectations.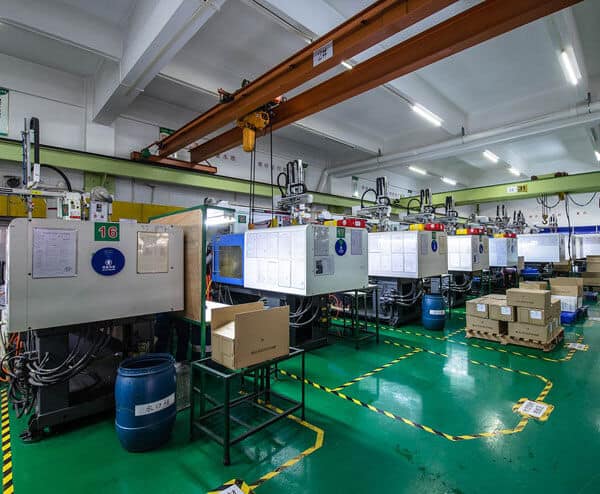 Our proprietary rapid injection molding process and experienced team focus on your project, enabling us to shorten the time to manufacture the mold and thus faster delivery time. Don't worry about your design beyond our tolerance, because no matter what industry you are in and how complex parts you need, we have the corresponding equipment, ability and knowledge to deliver your special material parts within 2-5 weeks. It's that simple.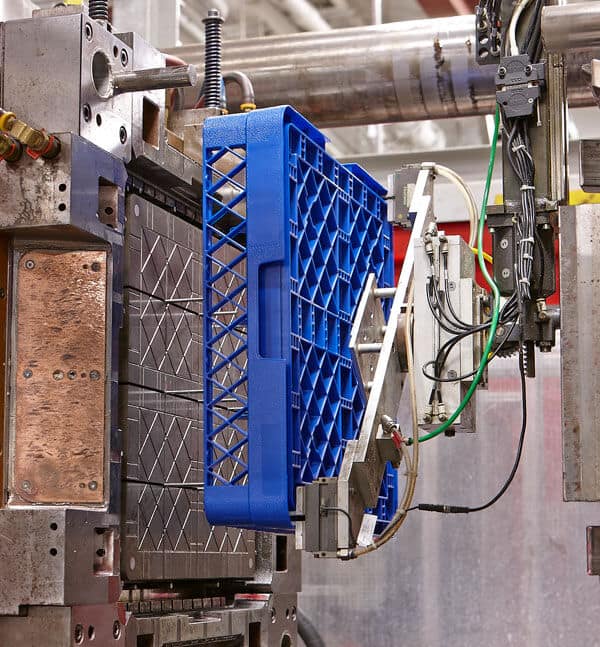 Rapid injection solution for small batch production
Rapid injection molding can not only conduct hundreds of trial production for the test prototype close to the final product, but also produce the final use parts on demand for small batch production. No matter how many parts you need, ddprototype gives you better advice on mold life and process technology.
At DDPROTOTYPE, we combine traditional injection molding methods with rapid mold processing to produce plastic parts with high quality and high efficiency. DDPROTOTYPE takes an active approach to plastic projects, providing cost-effective and reasonable suggestions from design, materials, production process, manufacturability, etc. We will determine the best way for you to enter the market according to your project objectives and expectations. From the beginning, our engineers and molding masters can reduce the pain and time of this process to ensure that your parts can be molded as expected.
DFM optimization
DFM covers all aspects of the injection molding process, from part design, mold design, material selection to processing. With 15 years of practical experience in traditional mold manufacturing and rapid mold manufacturing, our engineers will conduct comprehensive interactive quotation and manufacturability analysis, and be able to conduct design review to recommend the best technology for your parts. Including gate type and location, parting line, draft, runner system, sliding and insertion, ejection, key dimensions, tolerances and surface finish, all of which are very important in production. Design problems can be found without waiting for production, because by optimizing the design for manufacturability, our engineers will ensure that your parts can be mold processed and shaped to save as much cost as possible.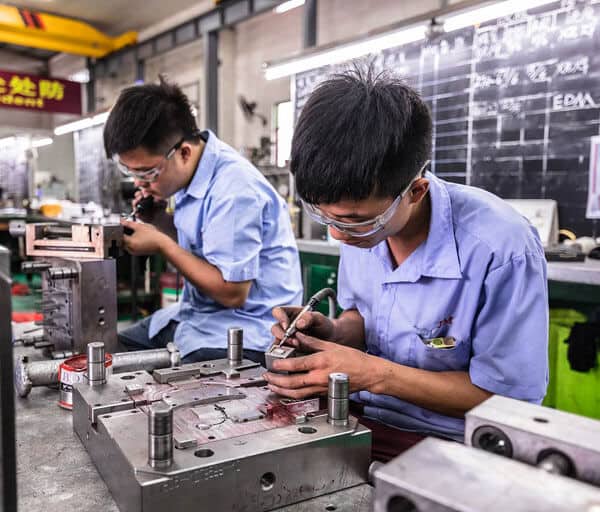 Choose the right mold material
At DDPROTOTYPE, we can provide complete mold manufacturing capability and instant support for tool modification. From prototyping to production tooling, we can use 7075 aluminum, P20 and NAK80 aluminum semi hardened steel and H13 all hardened steel to make injection tools. Choosing the right mold material for your project is critical to making parts. In general, this will involve considerations such as intended use, volume requirements and expected investment as well as design complexity, mold structure, etc. If you are not sure which one to choose? We will help you weigh each of these advantages to find the best solution to meet your needs.
In addition, we offer standard SPI coating, EDM texture and a series of etched textures, including mold tech ® MT series and VDI ® 3400 series.
AL7075 Die
DDPROTOTYPE has many years of experience in creating fast aluminum molds. Generally, the aluminum die (aircraft grade aluminum) made of al7075 is as strong and durable as the traditional P20 die. Due to its light weight and good machinability, compared with hard steel, aluminum mold reduces the cost of manufacturing mold, because the processing speed of aluminum is 15% – 30% faster, and the polishing speed is 3-10 times faster. Due to various factors, including cost, delivery time, quantity and so on, many injection molding companies begin to pay more attention to aluminum injection mold and tools.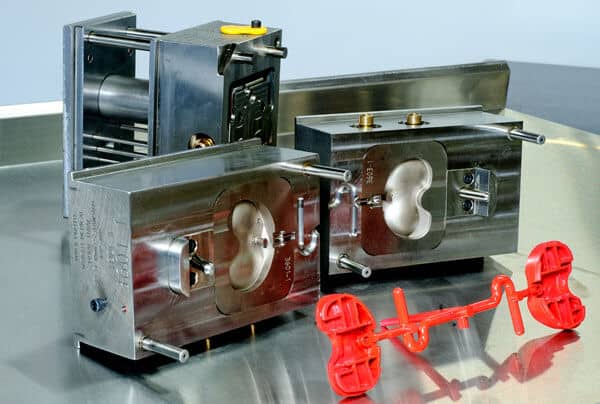 Are there complex part designs, tight tolerances, and various surface finishes and textures? Don't worry that our aluminum mold processing technology can deal with it. We won't ask you to make any changes and allow you to enter the market at the fastest possible cost.
low-volume manufacturer
DDPROTOTYPE is a low-volume manufacturer that can provide a wide range of injection molded parts, ranging from 100 to 100000. Every time, we use unparalleled expertise to provide quality and repeatability for every part. Ddprototype is a reliable manufacturer of plastic parts that can do all the work under one roof, including design and mold manufacturing, tool debugging, material selection and injection molding process. This means that your business is easy to manage and doesn't waste time or money dealing with inefficient processes. In this way, it can be understood that ddprototype operates the automatic assembly line.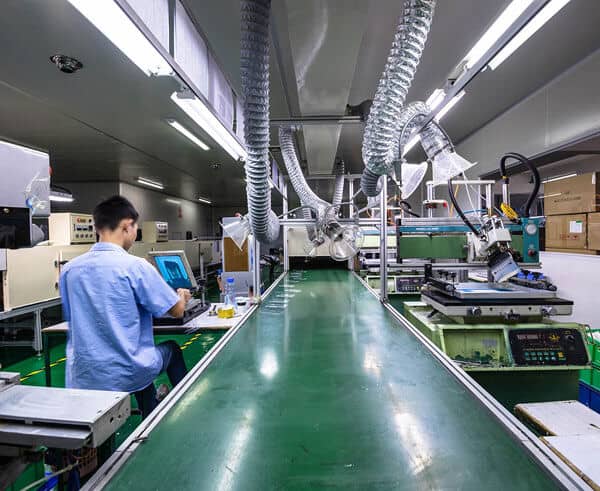 When the design is perfect and the number of parts you need increases greatly, DDPROTOTYPE will help you turn to traditional mold production. As an experienced injection molding partner, we simplify manufacturing through a variety of cost-effective options to meet your needs. Multiple solutions for customized plastics mean you can use a single source to handle everything from production to delivery.