Video Player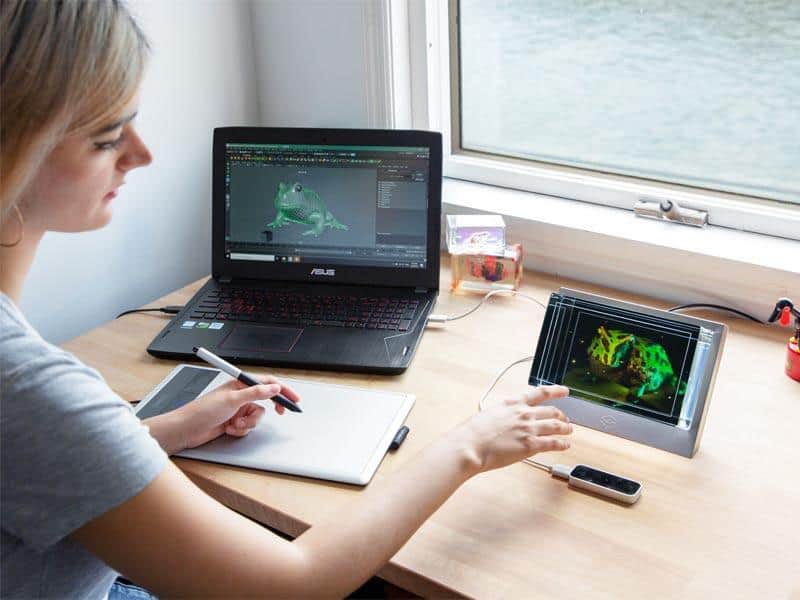 Video Player
1 paying attention to the aluminum prototyping drawings to "PRT, STP, IGS, STEP, STL" ;
2 Please indicating the tolerance requirements in prototyping 2D drawings
3 Making material selection, in particular or special materials;
4 Special requirements of prototype machining, such as cannot dismantle prototype machining, should overall prototype machining;
5 The finishing service of prototype, such painting with which color, or brushing, anodizing and so on;
So far, customers have put their products on the crowdsourcing website and are expected to raise $500,000, which has exceeded $800,000 and is rising.
Our advantages are aluminum prototype machining and vacuum casting service;The service to make customers satisfied and be assured is also one of our advantages.When the quantity of parts required reaches 50pcs, we will design some quick fixtures to improve the production efficiency and accuracy of parts,which ensure high quality as well as short lead time ,and on the same time, the machining cost is greatly reduced.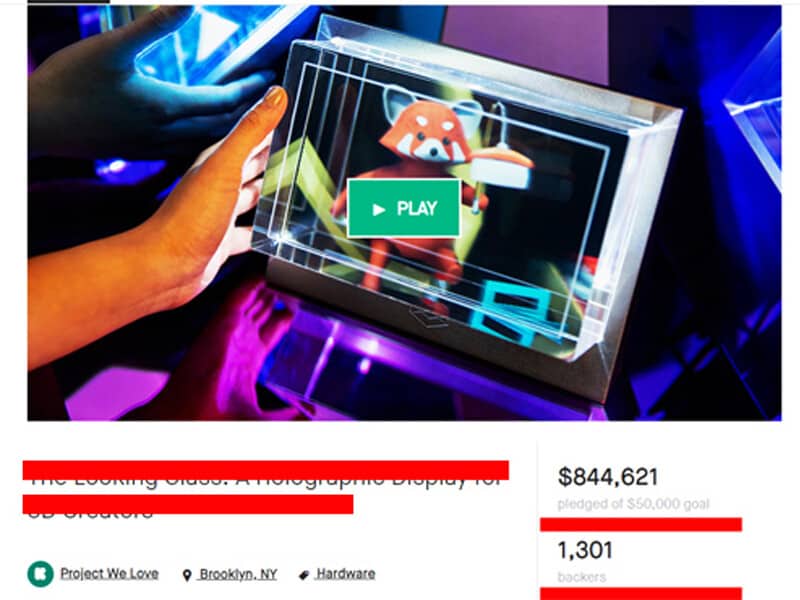 Therefore, many customers are very satisfied with our aluminum prototype machining.We would like to share one of our latest project.The customer is the first desktop holographic display designed for 3D creators. No VR or AR headgear required.
DDPROTOTYPE has been working with this client for several years, and this time in Holographic Display project, we are responsible for the manufacturing of aluminum and plastic parts;
Client's company has a professional team of holographers that combines optical/mechanical/electrical engineer, Unity devs and 3D graphic artists which has been working to create the magic ;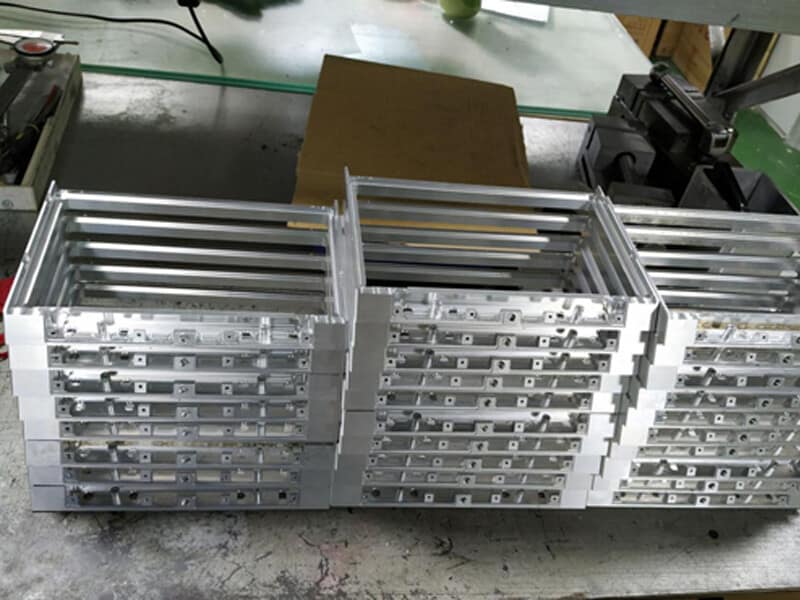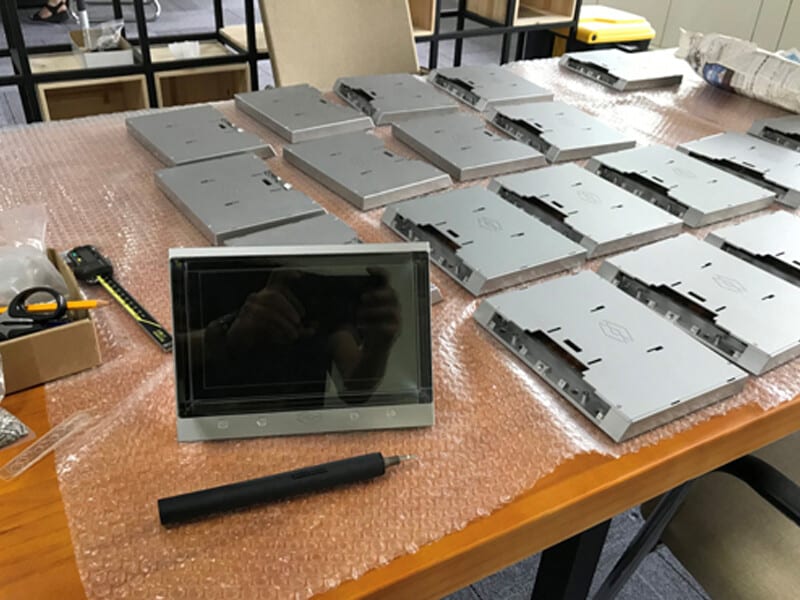 During the Initially manufacturing of one set of prototype, since fitting check is required for these parts, we will pay much attention to the tolerances before manufacturing;
Meanwhile, We will try to assemble the metal and plastic parts machined to ensure them fit well before shipping, so as to ensure that the prototype can achieve the test results expected.
The customer is fully convinced of our machining capability, and the prototype of the assembly is being tested.Our service has been fully recognized and established a long-term partnership.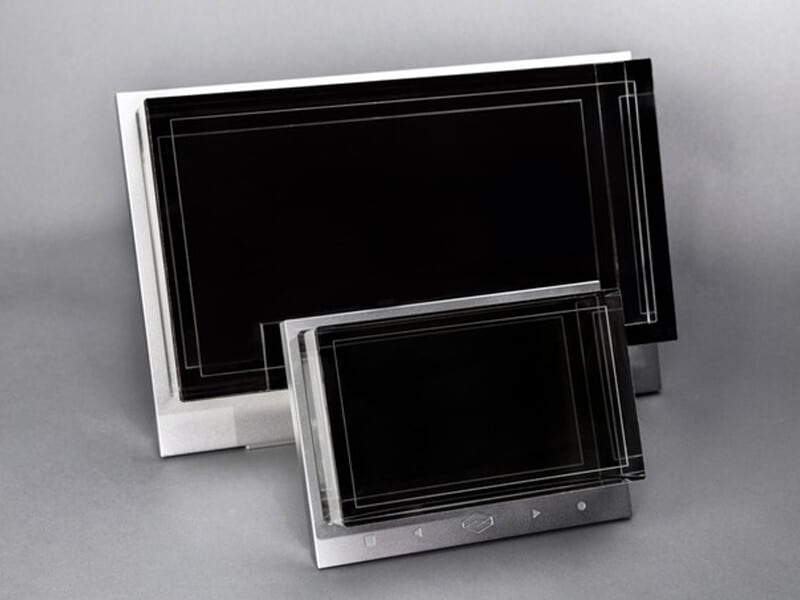 When it comes to the low-volumn manufacturing of 100 sets, we have designed a variety of fixtures, which makes the processing efficiency high, and each part is processed consistently and steadily, thus greatly shortens the product development cycle.
The smooth and fine surface of the plastic parts, the fine engrave on aluminum prototype and beautiful oxidizing finishing ,
the innovative technology matches the exquisite aluminum and plastic cover, making this product stand out in the best posture.
All for Customer
We provide high quality manufacturing solutions that can complete your design in a few hours. This gives you the opportunity to rigorously test the product and make all necessary changes to improve your design before full production.
Forging strategic alliances with like-minded firms, DDPROTOTYPE offers turnkey solutions to their customers- managing projects from start to finish. If the job calls for an operation outside their area of expertise, DDPROTOTYPE sources the operation to fulfill their customer's requirements.